Content Marketing
6 Tips for Creating a Content Localization Strategy for Your Website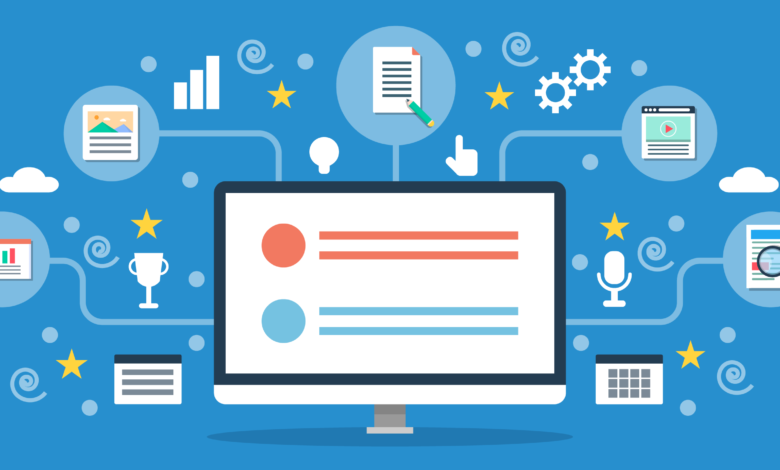 If you want to grow your audience, have better competitive positioning, or gain a higher global appeal, you need a content localization strategy.
The value of localization lies in personalization. Developing a content localization strategy means that your diversified audience will get personalized content. Just consider that about 90% of online shoppers choose their native language if available. People want that kind of personalized experience.
With localized content, your website can provide a more seamless and engaging journey for website visitors. In some instances, such as going global with your website, localization stops being an option – it becomes a necessity.
Considering the value of localization, it's time to start creating a content localization strategy for your website. The following tips will help you with that challenge.
1. Understand the Difference between Translation and Localization
Thinking that localization equals translation can leave you with poor-quality content. That's why the first thing we need to tackle is differentiating these two notions.
The translation is translating content from one language into another. Translators focus on accurately translating words and phrases from the source language into the target language without making any changes in the text.
Localization looks beyond translation. In addition to translating content, the localization process takes into account cultural context. What does this mean? It means that you need to adapt the content to the target language.
Localization counts in the target culture's customs, slang, habits, and other culture-specific characteristics and intertwines them into the content. For localized content to resonate with the target audience you can't just recycle the same content, you need to rewrite it or even create new content.
2. Do a Market Research
Content localization isn't an easy process. You shouldn't waste your time and effort on irrelevant languages.
To create an efficient strategy, you need to do market research. Don't start with localization until you are absolutely sure of the languages you want to target.
Consider your current audience and what languages are spoken in the areas they live in. Also, take into account the markets you want to enter and where your products, services, or content would be in demand.
Thorough research can help you build a strong foundation and cleverly invest your time, money, and effort.
3. Factor in Global and Local SEO
To drive traffic to your localized content, you need to have SEO in mind. Keywords that have high SEO value in the source language may not have the same effect in the target language.
If you want to have an effective localized website, you need to adapt SEO elements as well. That means that you need to reconsider your target keywords.
Do some research on relevant keywords in the target language. Create a list of those keywords and embed them in the content during the localization process.
Also, don't forget about links. Keeping the same links on in your content can leave users confused when they end up on a page written in a language they don't speak. Imagine that you browse on a website in English, you see a link, click on it, and you end up on a page in French. Not the best experience.
You need to ensure that every SEO element is in correlation with the target culture.
4. Consult the Local Experts
No one knows the language better than a native speaker. That's why working with a native on localization is so helpful. They can spot any inconsistencies that won't make sense in the target language.
There are endless elements you need to pay attention to when localizing content. You have to adjust the date formats, measures, prices, etc.
You also must know what kind of language, jokes, or expressions could the locals find offensive. A seemingly small mistake can repel many customers and drive them away for good.
In case you don't have anyone who can help you with the review, you should hire a native speaker. He or she should check your content and give some suggestions on how to win over the locals.
5. Create Localized Content with Conversion in Mind
No matter what type of website you have, it boils down to the same goal – conversion. Your localized content needs to help you achieve that goal, just as your current content does.
Go through the main points of conversion on your website and rethink how to make that content effective in the target language as well. Typically, the places where conversion happens are call-to-actions (CTAs), forms, pop-ups, etc. Focus on those aspects of the website and help them keep their title of high-converting content.
In addition to consulting with a local expert, you can read more popular content like essays, books, or blogs in the target language. The examples of trending websites can reveal what people like. Once you get acquainted with the target audience's preferences, you'll be better prepared to create high-converting localized content.
6. Don't Forget about Visuals
Visuals are an important part of the user experience. Images, videos, infographics, and graphics, all contribute to website visitors' enjoyment.
With that in mind, you should think about whether your current visuals are suitable for the target audience. Also, if you have videos on your website, add subtitles in the target language.
Another useful tip is to localize alt-text tags. Alt-text tags are textual explanations of images and videos. Not only will localizing alt-text tags help you with SEO, but they are also helpful to users with a poor internet connection.
Final Thoughts
Content localization is as effective as your content localization strategy is efficient. Winning over new users demands more than just translating content. You need to make content attractive and appealing to your target audience.
Therefore, don't forget about these tips as you start forming your strategy. They will ensure that your website's quality isn't lessened by the localization process.