WordPress
WordPress and Personalization: Top Tips to Humanize Your Website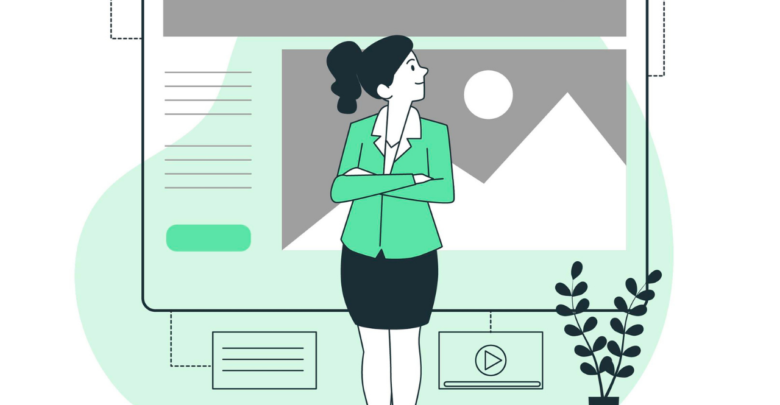 In the modern online world, you will rarely see a popular website that still retains that outdated corporate look and feel. Sure, WordPress websites can be optimized and designed to portray everything from a fully professional look all the way to a whimsical presentation, but that's not what we're talking about here. What we are talking about is that off-putting corporate image that alienates customers and deters millennial job-seekers. The kind of website identity without soul or substance.
What these websites lack is a human look and feel. Needless to say, boosting traffic from the best sources to your website will not work for you if the site itself is not user-centric with stellar UX features, amazing content, and above all, personalization.
To personalize your website and digital presence in general means to stand out from the competition and give customers a reason to connect with your brand in a more meaningful way. It helps build loyalty and improve your site's KPIs, and also to boost your standing in the SERPs via stellar UX.
But enough about the benefits of personalization and site humanization, let's talk about the concrete steps you can take to revitalize your website, make it customer-focused, personalize the entire experience, and take your business to new heights of success in the process.
It All Starts With Market Research
Every good business decision should be founded on relevant industry data, and the same goes for when you're looking to spruce up your WP site and breathe new life into your digital presence. Researching the market, your audience, as well as your competitors will give you invaluable insight into the kind of online presentations that make the biggest impact on the modern consumer market. It's also important to note that research allows you to conduct a thorough SWOT analysis of your current WP site and identify the biggest opportunities for growth.
That said, your main goal is to humanize and personalize your website, and to do that, you need to learn what the people want and need. You'll obtain this information by researching expert blogs and publications in the field of web design and business personalization, by interacting with industry leaders, and by sending out surveys and talking to focus groups.
Be sure to take your time collecting and collating data, so that your analysts can transform it into actionable reports. These reports will show you exactly what your target demographic is looking for and what they would like to see on your website. Once you have the information in your hands, you can start adapting your site's personality and tone of voice to fit the preferences of your online audience.
Defining Your Personality And Tone Of Voice
Every target audience is different and, in many cases, the preferences for website design will vary between groups. Provided that you have identified your target audience, you should be able to figure out what the average visitor wants and needs to experience on your site for the interaction to lead to a conversion, or inspire them to share your site on social media and boost WOM.
To achieve all of this, you will need to optimize your site's personality and tone of voice, because every site has a distinct identity that visitors can fall in love with or try to run away from upon first contact. The way you talk to your visitors will play a big role in how they interact with your site. Likewise, the personality you portray should mirror your brand's overarching identity.
Needless to say, both need to have a human component. Your site needs to look and feel like it was designed for the customer, with the right wording and phrasing in every sentence, and the right visual elements that will erase the corporate image and bring out the human side of your brand. After all, people connect with other people, not faceless corporations.
From Corporate To Personal Branding
Speaking of corporations and their branding, it's important that you shift the focus on your WP site from the company to the humans behind it. People want to see the human side of your company, but they also want you to personalize the website to make it more relevant, memorable, and authoritative in their eyes.
Start from the essentials and personalize your site with a top-level .me domain instead of choosing the traditional corporate .com, .net, and the like. While there is nothing wrong with traditional TLDs, it's important to note that they don't help the site and your brand feel more personalized, and they don't help with URL stickiness.
Moving along, you can rethink the logo on your site and your tagline, focusing on the customer and the human side of the story instead of reciting company values or what you think matters. Make an effort to organize professional photoshoots for your team members and sprinkle your photos and videos throughout the site, breaking paragraphs of text with vivid images of your team members working and socializing in your office, or better yet, outside to erase the notion of a strict corporate environment.
Guiding Your Visitors On A Journey
Content is still king in the digital world, but just because you have content on your site doesn't mean that it will appeal to your audience. There is a big difference between simply writing about your company and introducing that human element into the story that will reel the visitors in, address their specific needs (that's personalization), and inspire them to keep reading or even make the decision to buy. While it is imperative to have a blog post checklist and create better content for your blog page, you mustn't forget to humanize and personalize the base content on your site.
From the homepage all the way to the contact page and every landing page in between, your site needs to replace corporate copy with structured, yet personalized storytelling. Your goal should be to take your visitors on a journey and portray your brand in the best possible light.
However, if the story is too sales-oriented, you will lose them. If, on the other hand, it focuses on educating the audience and addressing their specific pain points while sprinkling in your brand's unique value proposition, then you have a chance of making your site memorable and relevant to your audience.
Leveraging User-Generated Content
A big part of your content strategy should be to leverage user-generated content to build social proof for your brand and site. Of course, this type of content completely relies on your customers' willingness to share their stories and experiences, and create photos, videos, and write reviews about your products or services. You can't expect them to do this on their own, instead, you need to inspire them to create their own content that you can later use for the purposes of personalizing and humanizing your website.
Incentivizing people to leave positive reviews and share their stories requires you to engage with our audiences on social media, respond to every comment and brand mention, and simply ask your followers to tell the world how happy they are with your brand. You can also offer some nice perks to the customers that go the extra mile and make photos and videos using your products, which you can later weave into the design of your website.
Focusing On Evoking The Right Emotions
Every website should evoke a set of emotions that will inspire the visitors to interact with the brand, and eventually become your loyal customers. The same goes for your WP site, and to evoke the right emotions, you need to create that perfect symbiosis of visual elements, storytelling, brand-consumer values, and user-generated content.
Depending on your industry and niche, you will want to inspire different emotions in people. For example, a fitness website needs to motivate visitors to want to change their physical appearance, but it mustn't do that through fear – such as the fear of gaining weight or jeopardizing their health.
On the other hand, a website selling home security system should evoke the feeling of trust and security in the brand, but also mix in a healthy dose of urgency for the visitor to secure their homes and protect their families. Depending on the niche you're in, your goal should be to identify and evoke the right emotions. This will help you humanize the website because people buy based on emotions, and not so much on rational thinking.
Mix Up Your Content And Personalize Interactions
When a visitor first lands on your site, they will be greeted by the stock landing page that always greets newcomers. However, if you want to capitalize on personalization, then you have to make every subsequent visit more tailored to their browsing and buying preferences and history. Changing up the content and offering on your site based on customer behavior is a common practice nowadays.
It's important to integrate this feature into your WP site in order to make it more interesting and engaging, and show your customers that there is always something new waiting for them on your website. This will inspire them to keep coming back, peruse your site, and become repeat customers.
Wrapping Up
WordPress is a versatile platform that can serve any business regardless of the industry it's in, but the only way to make your WP site truly stand out is to personalize and humanize the on-site experience. Use these tips and solutions to achieve these goals and take your business forward in 2020 and beyond.