Other
Digital Payments: A Growing Trend with A Focus On Customer Experience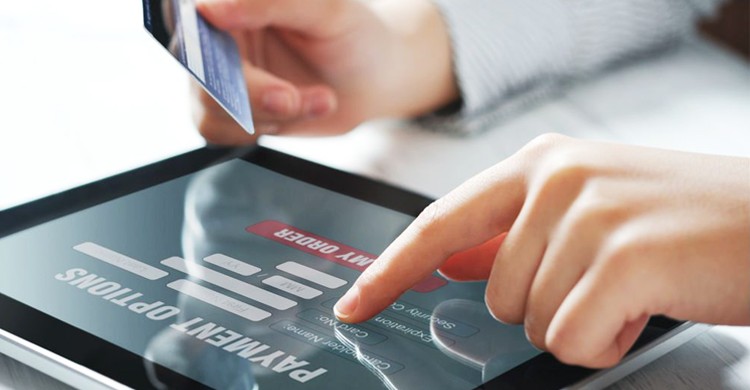 Why Digital Payments?
Amelioration of technology provides digital payment users new ways to explore simple, user-friendly innovations that are difficult to hack. Today, money transfer is considered as uncomplicated as sending a text message. In the past decade, technology development in the Digital Payments Market has already made money movement easy and streamlined.
Being one of the fastest-growing systems, digital payments are widely chosen because they are convenient, contactless, secure, and beneficial to any individual or organization. Also, the COVID 19 pandemic has fueled contactless payment or mobile payment options. They are transforming modern e-commerce, business, IT, or any digital platforms.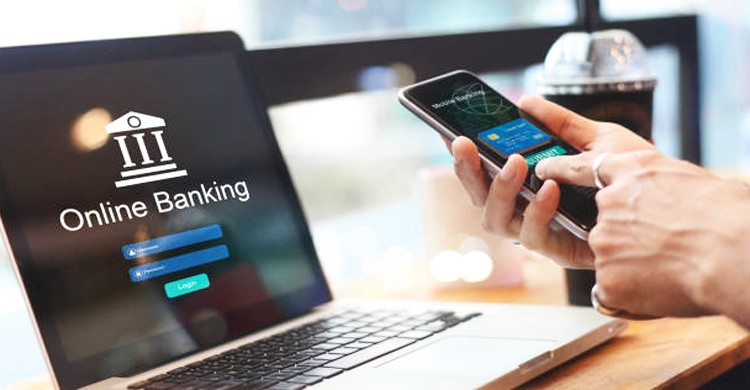 E-payment mode involves several digital platforms such as Mobile Banking, Mobile Wallet, UPI, Plastic cards, Internet Banking, etc. These are some of the familiar digital platforms that make transactions effortless.
World's Entrenchments towards Digital Payments
Digital Payment Market is predicted to increase at a Compound Annual Growth Rate (CAGR) of 19.4 percent from 2021 to 2028 globally. In the year 2020, the Global Digital Payment Market was estimated to be worth USD 58.30 Billion, according to Grand View Research Market Analysis.  (Source)
The market is also likely to grow in e-commerce sales and with increasing worldwide internet penetration; the projected benefits to the industries are huge. Smartphones are attempting to increase the market size value of the digital payment market in 2021 to 68.09 Billion and forecasted as 236.10 Billion by 2028. Governments around the world are attempting to digitize payments that promote economic growth and benefit end-users in various countries around the world.
The primary factor driving the market's recent rise is the increase in eCommerce sales around the world at 19.4 percent. People are increasingly using contactless cards and mobile payment systems to make online payments.
We could see an exponential rise in the use of digital payments by 2027, global revenue of $1 trillion is expected through digital payments. However, many user pain points are left unattended by the banks that need keen attention. It is because of this the industry is still in its infancy and there is a lot of scope for people who are looking to dive in this industry. With an ideal mobile development partner that has experience in delivering digital payments app development services, you can create a unique and customer-centric experience for the global audience.
Apart from that, if you look at any of the mobile app markets, there are 2 types of apps, one that is all-inclusive apps and the others are niche focusing apps. In the digital payments market, there are many inclusive platforms, but there is a huge potential in various niche applications such as B2B applications or industry-specific digital payment solutions. To help you make an informed decision and to understand the scope of work, we have mentioned all the digital payment platforms that are available with their essential features.
Digital Payment Platforms Available For Contactless Payments
As a means of reducing crowding and practicing social distancing, digital payments were encouraged widely. But these methods are pretty famous among users since the demonstration to avoid hard cash usage. So let's peek at some of the most well-known digital payment platforms and apps.
The Unified Payment Interface requires a mobile application for contactless payments. A unique feature of creating virtual addresses for users has improved security by not disclosing personal details like account number, IFSC code and other such sensitive information. They are so advanced that they support other mediums like bank transfer and QR code scanners. QR codes are digitized codes that have details of the payee are encoded. By using a QR code scanner, digital payments are made to reduce time.
Mobile Banking: All the banks provide it to their customers for online transactions on their smartphones. To begin their transactions, customers are requested to download the bank's application and register their login IDs, passwords, add beneficiaries and other such extensive steps. Mobile banking was quite famous for other banking applications for transactions monitoring, balance check, and other similar actions. Since the physical visit to banks is avoided, the surge in mobile banking for money transfers is high.
Mobile Wallet: It's a different means of storing or preserving digital money and using it for various transactions. Widely known mobile wallets are namely GPay, Paytm, Phone pay, Mobikwik, Freecharge, Oxigen, Reliance Money, Paypal, Buddy, Lime, Payzapp, Pocket, Yes Pay, and others. Here people need to link their bank account details to the application and start making payments, bills, etc., to the people who have this wallet.
Virtual Cards: Banks issue two types of cards, namely Debit and Credit cards. Debit cards are given to all account holders, whereas credit cards are distributed to individuals based on their needs. With this medium, customers can withdraw/deposit their money. The third type of card is a Virtual Card, a digital counterpart for the two mentioned above. Using virtual cards, users can set usage limits and types of usage for each virtual card to avoid scamming.
Internet Banking: Commonly known as e-banking, any individual or organization can use their bank's website to make transfers. Services provided are IMPS(Immediate Payment Services), RTGS(Real Time Gross Settlement) for payments up to Rs 2 lakhs, NEFT(National Electronic Fund Transfer) for payments less than Rs 10,000, and ECS(Electronic Clearing System).
USSD Code: Payments through mobile phones by dialing by the USSD (Unstructured Supplementary Service Data) code are the simplified version of digital payments. GSM-based technology acts as a bridge between telecom and banking services. Telecom services like Airtel, Vodafone, Idea, Reliance, etc., have their own USSD, and every bank has its own dialing code.
Trending Digital Payment Methods
A recent trend is payment through social media, primarily used for purchases on the spot and peer-to-peer money transfers. On-the-spot purchases simplify the shopping experience for the customer without exiting the application. SnapCash, a new feature introduced by Snapchat, acts as a perfect example of money transfer through social media.
Digital currencies and cryptocurrencies are reengaging the payment system, revolutionizing the trends in financial investments and the ecosystem of finances. In addition, the new generation of consumers finds the enhanced security and ease of access as appealing digital currency features. For example, bitcoin and dogecoin are recently trending as they are borderless and barrierless.
Digital payments or contactless payments have become a strategic asset to consumers. The proliferation of technology has fuelled the use of mobile payments, especially under the current pandemic situations. This has added pressure to the service providers and banking services to provide a complete solution with integrated features and makes the customer journey easy & exciting at every stage.
Changes Anticipated Through Digitization
Ecommerce is integrating multi-channel or Omnichannel payment options to reduce the bounce rate, cart abandonment rate and make credit easy (for instance, Amazon Pay Later). These factors will influence the economy considerably. Some of the immediate disruptions include:
Banks resolve the existing pain points to make buyer experiences simpler.
Online payments acquire the offline stores. Amazon has partnered with more petty shops, small businesses, and freelancers, disrupting the ecology of the current economic system.
Rapidly developing Asian and African countries will remain as a hotbed for innovation in these aspects.
Despite threats, digital payments and card payments will prosper.
New payment options and categories will rise in the days to come.
Wrapping Up
The new digital payment methods improved customer payment experience, provided integrated payment options, and assisted in rebuilding the holistic business arrangements. These contactless payments are seen as long-term growth that will influence the current consumer trends. So, if you are looking to explore this market, now is the best time. But ensure that you have an ideal iOS and Android mobile development service provider with a proven track record in the digital payments industry.