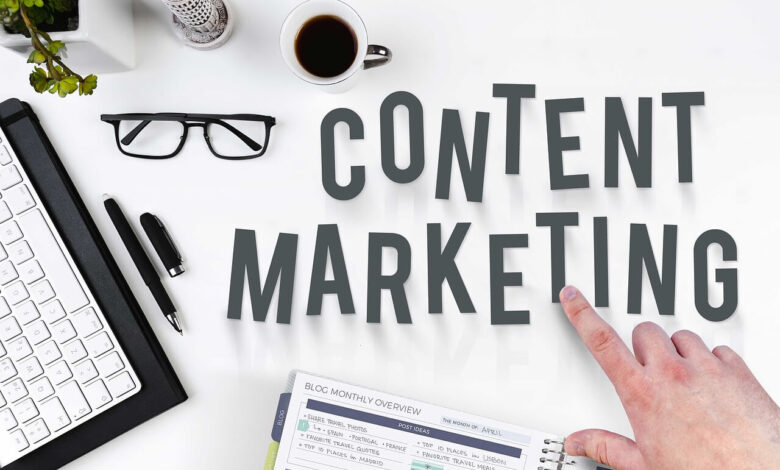 While we hopefully are returning to a new normal in the wake of the global pandemic of 2021-2022, what will the marketing landscape look like going into 2023?
Even before the COVID pandemic, many marketing trends have gone the way of online vs your traditional marketing methods (i.e. Television Advertising, Billboards, and Radio Ads).
The wave of the future In terms of producing useful information, marketing always evolves. Those who stay abreast on latest best practices, will reap the rewards of success.
While the traditional methods can still prove impactful, the costs of advertising online digitally is the best way to increase the "Return on Investment" or "ROI" on your marketing budget. Digital marketing allows you to connect personally and directly with your new possible clients.
In this guide we will walk you through the best practices in marketing to promote your products or services. Great marketing strategists are always up to date on the latest trends and tools available at their disposal. This tutorial will instruct you on how to do digital marketing for a website.
The best practices we will discuss include:
Learn from the recent past in your messaging
How to create a full digital marketing strategy
Personalize your digital visitor interactions
Creative, dynamic interactive information
How to optimize for voice search
How to change the visitors social media preferences
Utilize small spinets of information to connect to visitors
Leverage the use of Artificial Intelligence to attract more leads
Learn from 2022
There are so many lessons to be learned from 2021. With everyone at home due to COVID, social distancing, away from family, marketing strategies have changed. Home delivery services like Amazon have flourished during recent times. But many of our traditional "brick and mortar" companies sadly could not survive.
We must learn from 2021 is that we continue to live in a digital age, where most of your potential audience is online.
Create a Full Digital Marketing Strategy
This guide will assist you in creating a marketing plan that follows the best practices, to create you a custom digital marketing strategy.
Your marketing material needs to be unique and informational for your visitors. When planning out your marketing strategy it's important to think of your overall calendar plan.
Depending on your industry, you can take advantage of certain times of the year to boost your marketing spend. Also it is critical to keep all of your digital copy as fresh as possible. If visitors see you are posting new thoughts and opinions on a regular basis, it builds trust that you are an expert in your field.
Here are some steps in your ideal digital marketing strategy.
Analyses of Your Existing Website Content
The first step in optimizing the information you have provided to your website properties is reviewing your existing information you have already posted online. .
Your online properties should not look dated or old. This includes everything from your websites, blogs and social media. It is important to have a wealth of data, so all data should be archived, but not featured on your most important pages. By archiving old data and correctly linking to your original articles, the search engines will give you more priority over your competitors.
But the face of your website should always look fresh and new.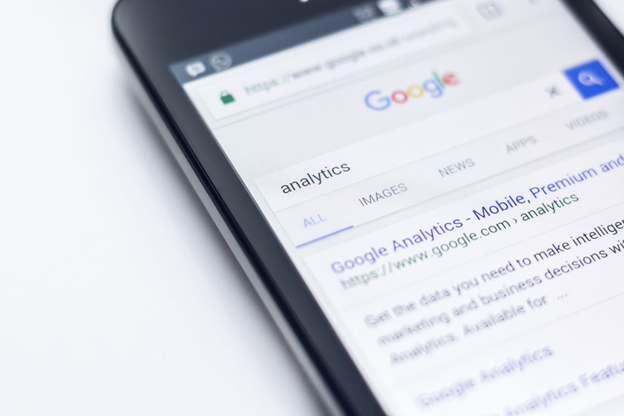 (Source: https://unsplash.com/photos/yeB9jDmHm6M)
Find Goals to Set
Every marketing plan should have multiple goals, including measurable objectives such as attracting a specific number of unique visitors or converting visitors into clients. Whether contacting an entertainment marketing agency in NYC or obtaining innovation marketing reviews, these goals should start realistic and conservative and gradually expand.
It's important to review your past data when setting your current marketing goals. To note the industry standards usually say your visitor to conversion rate should be between 2% to 5%.
Schedule Your Content Production
There is the saying "Rome wasn't built in a day" and neither is content marketing. Marketing best practices suggest that you need to dedicate time over the long haul for the most effective results. The best media buyers agree that creating a campaign takes time. In most industries, it's better to schedule your informational releases over a long amount of time. Unless you have breaking information, you are best served to spread out your information over time to keep your website updated and relevant.
Constantly Track Your Performance
Tracking is key to any digital online marketing strategy. By staying on top of where your online properties are ranking will help you adapt and fluidly change your approach based on the opportunity. There are many free and paid SEO result services like Google Analytics which allows you to install code to track visitor information that came to your website.
With these tools, you can measure how your visitors got to your websites (via keywords on SEO engines or via social media). Then you can adjust where you should focus your message based on those results.
Personalize Your Message
Connecting personally with a website visitor will always elicit a better response than a "cold call". Many interactive marketing trends indicate that using emailing marketing is best to personalize a user experience and will greatly improve your ROI. There are also many services like Facebook, which will pass over information to provide a custom experience for your visitors.
By making information on a website form "prefilled" like "Name" and "Email" it will greatly increases your chances on converting a lead.
Regardless if you use a custom tool, and tricks, your SEO message should still speak to a specific group of people based on the topic.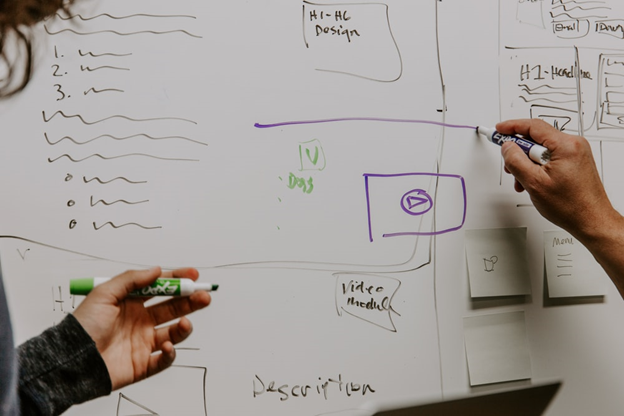 (Source: https://unsplash.com/photos/26MJGnCM0Wc)
For example, say you are law firm which is advertising for personal injury claims. This messaging and tone of your websites must provide empathy and build trust in your services. In this case, marketing strategists suggest using previous client testimonials as a great way to attract new clients. Testimonials are key to any digital marketing strategy.
Create Dynamic an Interactive Environment
The website or blog material you create should compel the visitor to a call to action. Call to actions could include:
· Direct Phone Links
· Interactive Chat Features
· Detailed Contact Forms
· Newsletter Sign Ups
· Calendar Appointment Tools
· Text to Call Services
By offering your potential new clients a variety of ways to interact, it will decrease your cost per lead (CPL).
Another interactive marketing tactic is to ask you visitor a few simple questions to get started in the website/intake process. When a visitor enters a bit of information, they are now invested in learning the results and increased interest in your product or services.
They have taken some action, which means they are interested, active and a live lead.
This leads to more conversations and more customers.
Using Voice Search
One of the best and newest overall digital marketing trends is optimizing your website to recognize voice search. With people using their phones more vs a computer, visitors can simply speak a phrase into the phone instead of typing it.
Most users use voice search to ask a question, which is important to understand. For example a popular voice search could be "How do I make lemon rice soup?" Or "How do I change my tire"?
Using phrasing like this will help the search engines recognize your expertise on your desired subject.
Changing Social Media Preferences
Changing social media preferences is a tough task. As we have learned by the recent controversies over Facebook and Twitter advertising with everything including elections to collecting private data, every marketer must be aware.
You have to be mindful in building trust with your potential client base. Using paid tools like Google PPC, Facebook Ads YouTube ads, and Twitter advertising, is valuable as long as you are careful how you use those tools. No one likes to think they are being tracked by social media. It's important to make sure your ads look natural and not invasive.
Experienced marketing strategists know how to find the perfect balance to reach their audience without being intrusive.
Utilizing Small Snippets for SEO
Younger visitors with little attention span, combined with the increased use of mobile devices has caused marketers to present information in short snippets. Let's face it, people don't have time today to read long messages.
By using short copy snippets, you can entice your visitor to learn more about your message. If a visitor is only on your website property for a few seconds, it's critical to keep them engaged for them to discover more information and thus ultimately become a lead.
How to Use Artificial Intelligence to Help Your ROI
The use of Artificial Intelligence (or AI) or bots has been the rage in digital marketing and for good reason. An online company can lower its intake costs by using AI to filter out visitor information and provide you with the best possible information before even having a "live" conversation with a potential new client.
There are an abundance of tools online, both free and paid, which will allow you to create scripts when a visitor asks a question on you website.
This AI automation can be designed to weed out the "wheat from the chaff" and provide you the best qualified leads possible. This also saves your firm from spending dollars chasing down unqualified leads manually.
Digital Online Marketing in 2023
While this a guide to help your marketing efforts in 2023, keep in mind that digital marketing is fluid. Content marketing news can change on a daily basis. It is imperative to keep up to date on the latest content marketing trends.
The best digital online marketers are those that can read and react to those trends. Keep your ears and eyes open, listen to the latest trends. By following this guide, you should have a very successful and profitable 2023.
Variety is one of the keys to successful content marketing. Users positively value diversity in their lives, and this also applies to the type of content they consume. At a time when all companies are concerned, to a greater or lesser extent, with creating content, it is important to do it in a way that does not go unnoticed and that does not require paying attention for too long.