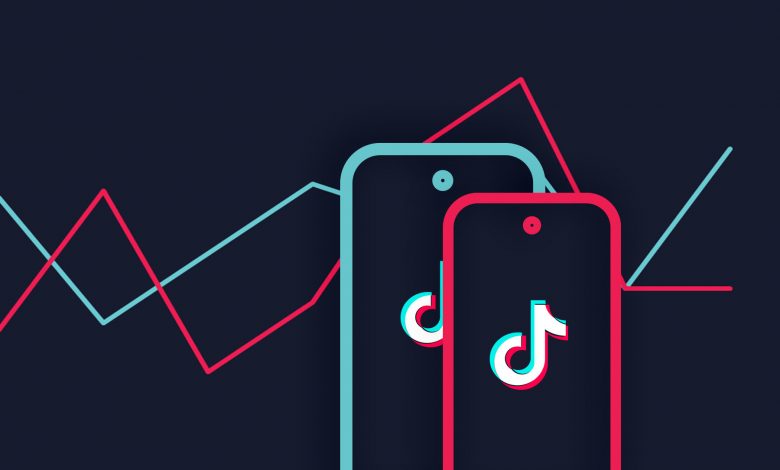 Marketing your business online among stiff competition can be intimidating and overwhelming, especially if you don't have much experience with social media or website development. This is further compounded by ever-changing algorithms that make staying at the top of social searches challenging.
TikTok is one new social platform that many businesses find particularly difficult to master. Here you'll find information on why TikTok marketing is important for today's businesses and how you can optimize your TikTok profile for maximum user engagement.
Why Your Business Needs a TikTok Profile
Every business needs a strong online presence. This includes a website, directory listings, and social media profiles. Once considered a Gen-Z-only lipsynching and dancing app, TikTok has quickly evolved into a dynamic video marketing and entertainment platform with more than 689 million users and counting.
TikTok marketing can help you reach more people in your target audience faster than other types of social media marketing like Facebook ads. The cost of TikTok marketing is significantly more affordable than other types of video marketing and the platform allows you almost complete creative freedom in the kind of content you want to produce. The ad formats are flexible and the content you create for TikTok can be repurposed in other ways, such as on a YouTube channel or on your website.
How to Optimize Your TikTok Bio
When you create a TikTok account for your business, it's important to start off on the right foot. Make sure your profile is optimized from the top down for maximum user engagement and conversions. Below are 5 tips for creating a winning bio and profile on the popular video marketing app.
1. Complete All Data Fields
It's important to make sure you complete all available data fields for a robust, comprehensive profile. The more information is missing, the less you will look like a legitimate business to potential customers who may be viewing your profile.
This field is for your display name, which can be different from your username. Usually, companies put their formal business name in this section of their profile.
Choose a unique username that represents your brand and is easy to remember, type, and read. Your username cannot be the same as any other username on the platform and can be a mixture of letters, numbers, and some special characters. Ideally, you can have the same username across multiple social media platforms for consistency.
You have 80 characters underneath the Follow button on your profile with which to describe your brand and entice users to engage with your business.
Include a clickable link to your website or link directory.
Add an email address that can be used to reach your company directly. Bear in mind that including an email address does open you up to receiving more spam messages. However, the benefit of making it easier for potential customers to contact your businesses often outweighs this issue.
TikTok allows you to add a second URL to a charity or other nonprofit organization of your choice. You can link to your own website or another social profile of yours if your business qualifies as a nonprofit.
Choose the content category that most accurately describes your business and/or the content you plan to publish. Popular categories are entertainment, cooking, beauty, and fitness.
If your business has an Instagram profile (and it should), you can include a link to it here.
If you have a YouTube channel, put the link here. If you don't already have a YouTube channel, you can create one now and use it as a secondary place to republish your TikTok video content. You can also post longer-form video content here for increased brand exposure.
2. Link to Your Business In Your Bio
TikTok allows you to have a single clickable link in your bio. Usually, businesses will put their website here, but you can also use tools to create a single link to a page that houses all the important links.
How to Add a Link to Your TikTok Profile
Step 1: You'll need to make your profile a business account. You will not be able to add a website link to a personal profile. To do this, log into TikTok on your mobile device and select the Settings and Privacy tab. Then select Manage Account and then click Switch to Business Account.
Step 2: Then, you will add the link to the URL section of your TikTok profile settings. After your profile has been switched to a business account, click on Edit Profile. Then, click on Add Your Website and paste the desired web link into this field.
Once you have completed these two steps, you will have successfully added a link to your bio.
3. Use Your Company's Logo
Your company's logo will ideally be your profile picture on all social media profiles connected to your brand. If you don't have a logo already, you must create one. Your logo should be simple and easy to make out even in a small thumbnail image. Here are a few simple guidelines to follow for a great logo:
Keep the design of your logo clean with enough white space to make out the different elements of the logo without more empty space than you need.
Use complementary colors that will be easy to incorporate into the rest of your branding. For example, don't use colors that are traditionally hard to find on packaging, supplies, or other material things you want to coordinate with your logo.
Steer clear of trends that will fade over time. Instead, choose graphics and font styles that are timeless and will still look good in a few years' time.
Professional logo design can be pricey, but you may not have enough design knowledge yourself to create one. A good alternative might be using an AI-powered logo maker that can automatically generate multiple compelling logos for you to choose from. You can also use a logo design software if you do have design experience but want to play around with different elements, fonts, and layouts to get started.
4. Write a Compelling Description
Your 80-character description should do a good job of communicating your brand's most important key points. There's not a lot of space in which to do this, so here are some useful tips for making the most of it:
Use single, descriptive words. Words like "artist," and "therapist" are short but do a lot of heavy lifting when describing what you do or what your business is about. Short phrases like "retail clothing" or "lawn care" are also good options.
Don't write full sentences. You won't have room for more than one or two if they're very short. You'll also be wasting precious real estate on words like "the," "and," or other words that take up space and add no actual value to the description.
Use emojis. Nearly every TikTok profile description uses emojis to break up text and add visual elements to the otherwise bland and boring text. Emojis can add personality and help describe your business with fewer characters than even a single word.
Call users to action.Tell users that come to your page what action to take next, such as clicking the button below or visiting your website link.
5. Create Your CTA Button
TikTok allows business profiles to have a call-to-action button that directs users to an in-app browser displaying a selected page on your website. Users should see content on your site that is directly related to your video for the best possible results. Visitors can also navigate to other pages on your website just like a regular web browser without leaving the app or your ad. Your CTA button is customizable to any phrase, like Subscribe, Shop Now, Browse, Sign Up, or another action prompt.