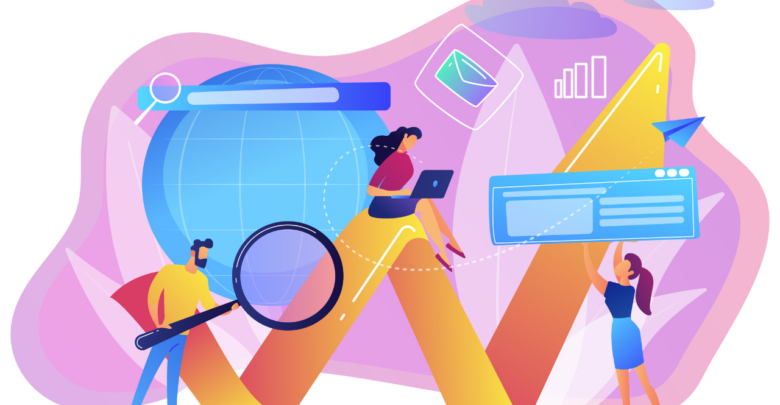 From Oprah Winfrey, Elon Musk, Michelle Obama, all the way to Neil Patel, the world is brimming with individuals whose reputations precede them. What's more, we know about their names based on their professional contributions, and we often define our perception of them based on their success in their field of work. Although you might never reach the celebrity reputation of the listed people, you can definitely rise to the very top of your industry with the right branding approach.
When you want to set the stage for your entrepreneurial business and build up your personal image in the professional world, you need to start with branding. What many people fail to understand is that building a personal brand requires an equal amount of effort and creativity as for an entire business. In that pursuit, content marketing plays a crucial role, so let's see how you can leverage content in the process of building your personal brand and ensure your success in your field of work.
Understand and research your target audience
Just like with entire companies and their brands, your personal brand's content output starts before you actually create anything. It all begins with conducting regular and relevant research. Getting to know your target audience is the first and most vital step that will define your content strategy.
Use various analytics tools on your website and social media to understand who is showing interest in your business. Define who will benefit from your services or products most. Finally, let your content output be a learning opportunity, too, so that you can keep collecting customer data and refining your content over time.
Explore various content opportunities
Blogs might be your absolute favorite form of content, while you enjoy creating the occasional video or infographic. Alas, when it comes to portraying your personal brand, you need to keep up with the times and recognize how content marketing has evolved to accommodate what your audience enjoys the most.
In addition to sticking to what you feel comfortable with, be it blogs or videos, do your research to diversify and implement other content forms. Depending on your industry and audience research, you'll likely need to use video-based content such as tutorials and interviews, but images for social media such as Instagram are also vital. Visuals are growing more important every day, and it's essential to recognize these changes to stay relevant and appealing to your audience.
Devote time and patience to social media
Content creation doesn't start or end with the actual creative process. As we've established before, you start with research, but you wrap up your content strategy with a consistent posting schedule, and responding to engagement opportunities from your followers on social media.
Find the time to respond to comments, appreciate reviews, respond to negative reviews to preserve your reputation, and of course, show gratitude for shares and relevant conversations. Your social media accounts are an invaluable source of audience engagement and they bring your content to life.
Collaborate with relevant experts
Building a personal brand doesn't mean that you're isolated in the professional world or that you should try to grow your presence completely independent of all other professionals linked to your industry. On the contrary, the greatest people that have successfully built personal brands have leveraged their networking skills, collaboration, and influence in their industries to succeed.
Co-creating content with experts you appreciate and admire can be challenging. For starters, choose formats that will fit you both. Podcasts are a popular choice for many, they can have the element of improvisation as well as proper structure and they are easy to consume.
Add to that, interviews published in the blog format can be insightful and helpful at the same time, and easy to scan and skim for people looking for specific bits of advice. Live streams on social media are another format that's becoming more popular than ever, so you should create a diverse content strategy when you find the right, trustworthy experts to work with.
Automate what and when possible
Even though you might be a one-person show, so to speak, you don't have to do everything on your own. In time, it will become impossible to keep track of all the comments, reviews, questions, and emails, and still have time to create new and fresh content. Let's not even contemplate the idea of you taking part in online forums and other communities where your voice and expertise can help you build up your image.
So, the best way to prevent content-related bottlenecks and setbacks is to implement automation in your content strategy whenever possible. With the help of AI-driven solutions such as chatbots on your website and social media, proofreading apps for blogs, and automated posting software for social media, you can have a much more seamless process in creating content and responding to your audience to boost engagement.
In time, your name will become synonymous with your core values and your expertise, in much the same way this goes for the people we've mentioned above. Whichever strategies you choose to implement in order to use content marketing to your advantage, you should remain consistent in your dedication and allow your brand's tone of voice and visuals to slowly build up your professional reputation.