Content Marketing
How does Content Marketing help to Engage Audiences and Build Trust?
Engaging your audiences and establishing trust with them are some of the most crucial routines that businesses should adopt. Aside from increasing revenue, trust and audience engagement can serve as the yardstick for growth.
Content marketing's format has evolved in recent years. In the past, you will find impressive pieces of content in magazines, journals, and many others. However, online marketing has widened the horizon. It allows the distribution process of content creation to become sassier and accessible to the audience.
Since the Covid-19 pandemic has disrupted how brands operate, it has also afforded additional opportunities to build trust. Recent research has it that people now find brands trustable more than media channels and governmental entities.
The benefit is not a clear-cut case: brands have numerous opportunities to cultivate good customer relationships than before. The trick to making it work is to have the right content marketing tactic. So let's explore content marketing first, its benefits, and how it can engage audiences and build trust.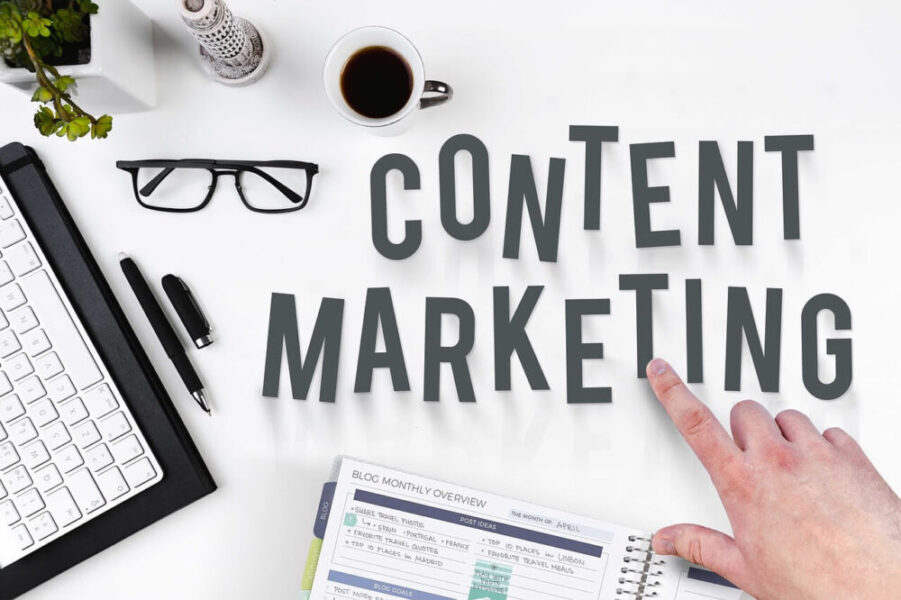 What is Content Marketing?
Content marketing is a systematic and defined approach. Its holy grail is to engage and boost your client base through top-notch content.
It seeks to create comprehensive and engaging content for your audience and attract them. The core element of the content marketing process is to establish trust among your target audience. Hence, content marketing is the process of creating and publishing relevant materials to engage your audience with the ultimate goal of driving valuable client action.
Digital marketing enthusiasts affirms that it's challenging to build trust in the online marketing world. You need to create various content formats to enhance brand awareness and stay on track. Let's look at a few content formats that may influence an excellent content marketing strategy.
Infographics
Blog posts
Newsletter
Videos
Podcasts
Images
According to recent statistics, 86% of B2B businesses believe that content marketing is a crucial strategy. So it means that the concept is pretty efficient and effective. You need to take one step after the other before you can create influential content.
It's crucial to know your target audience and come up with content that will interest them.
Every excellent piece of content should offer a specific value:
Inform
Attract
Engage the old and new audience
Integrate Storytelling into a Better Content Marketing Strategy
Everyone loves good stories. We use them to connect and reconnect with ourselves and the world. That's the magic behind stories. We can't resist them. It's no wonder that brands that tell relatable stories become popular.
What common ground do brands like Coca-Cola, Apple, Amazon, and many others share? Does something come to mind when you think of these big names? What connects them is that the bedrock of their marketing is powerful storytelling. Popular brands influence their target audience by telling a story.
For instance, look at the Apple brand. They incorporate their products seamlessly into their story. They also reveal how their products enhance people's stories. A fantastic example is the "Start Something New "concept that allows artistic people to showcase things that they have created with Apple products.
In content marketing, you should create your brand's stories. These stories must reflect the goals, visions, and objectives of your brand. Once it attracts the attention of your audience, they will interact and provide feedback. They will comment on your social media page and share your stories with other people. It's one of the foolproof ways to figure out how your target audience interacts with your brand.
Why Audience Engagement is Crucial in Content Marketing
Audience engagement can mean different things to different people and brands. However, it's typically used to describe how much your content captures your audience's attention and how much they want to respond to it. They can interact with your content in various ways; sharing, clicking, commenting, liking, referring, and many others.
It's crucial to not only monitor your existing audience but also attract new ones. The reason is simple. You can use your audience performance to evaluate how much they enjoy your products or services. Audience engagement and attracting a new audience are also crucial because it allows brands to pull off the following:
Boost product or brand awareness
Build client trust and loyalty
Boost conversions
Boost social reach
Boost sales and revenue
Enhance business growth
Importance of Content Marketing For Audience Engagement
Content marketing and audience engagement make a tag team. You can't expect a client to interact with little or no prompts. You have to stop them at the elevator and get them to identify your brand personality. That way, you can seamlessly engage them. So, why is content marketing crucial for engaging your target audience?
Well, for newbies, chances are that audiences will purchase things from a company that makes them feel good. It's because they identify and trust the brand. The hallmark of every online marketing and campaign is a content marketing tactic. The tactic is what produces a slew of informative and relevant content that connects with audiences.
In other words, mere advertising alone is not enough to prove to your audience that your brand is original. Content marketing as part of your audience engagement tactic connotes showing rather than telling. In turn, you can build trust with your customers. Let's explore six benefits or importance of content marketing for engaging your audience.
Brand Visibility or Awareness
One way to set your brand apart from other businesses is to establish it as the most sought-after business in your niche. This is where content marketing comes into play. A proactive content marketing technique will drive more audiences to respond. Such a chain of interactions revolves around the concerns of your audience and how you've solved them. The more your audiences respond to your solutions, the more visibility comes your way. This way, your brand becomes an authority or thought leader in your niche.
Content Marketing Builds Trust
For instance, say a car company offers driverless vehicles. It's something that they have decided to do —which many other brands may not have. The car brand publishes a digital guide on youtube on how they made each car. The target audience gets to see for themselves the manufacturing process of the car. The brand leverages sustainable resources. These days, such practice is crucial for audience engagement. It helps build trust from a new audience. It's one of the reasons that most brands are popular.
Social Media
Content marketing is not limited to the company's website. They also extend to social media and social media is one of the sure-fire platforms to engage audiences. That's the best part of content marketing. It can thrive anywhere and with anything.
You will find existing and potential audiences on social media channels like Instagram, LinkedIn, Twitter, and many others. It follows that there are a lot of benefits to pairing a social media strategy with a content marketing tactic. The point is that both tactics create an avenue for brands to build a digital personality and interact with clients daily. All of these things come to audience engagement. Let's look at numerous ways in which the utilization of social media in content marketing can boost audience engagement.
Audience-Specific Contents
Brands can introduce content that their audience wants to see to boost engagement. A brand that has witnessed immense success with this tactic is PlayStation.
Recent research has it that PlayStation's Twitter followers expanded by 376%. The brand achieved the feat by engaging its audiences with video game competitions and content. For the most part, they initiated a Covid-19 pandemic challenge through hashtag challenges. They also offer free video game downloads to support the challenge. According to recent research, over ten million people installed the games.
Brands can publish testimonials from excited customers on social media. That way, it will attract the comments and likes of both existing and prospective audiences. The brands can also publish videos or images of customers leveraging the products to give useful hacks to the audience. It is interactions of this nature that ensure brand recognition and value. It will sway people's minds in the brand's favour and in turn, they become your loyal clients.
Some popular brands host events on social media to draw their audiences. There's nothing more stimulating than a virtual event. Some brands will host virtual classes and webinars to help their audience level up.
One of the brands that have successfully engaged their audience with online events is Lululemon. The company makes athletic attires for yoga, jogging, and other sporting activities. One of the most enterprising Lulu events is the SeaWheeze program.
It's challenging to make working out a thrilling adventure online. But Lululemon pulls it off. Some other brands also utilize virtual events. The point is in content marketing, social media events get people reflecting on your brand and excited about your services.
Increased Customer loyalty and credibility
Carving out valuable content converts your audience into first-time customers. Once they like what they see, they will not only become your customers but loyal ones. They will defend your brands whenever negative reviews sets in. This way, your brand's credibility and affinity to it intensifies.
Improved SEO Ranking
Search Engine Optimization (SEO) works hand in hand with content marketing and audience engagement. Research has it that Google generates ten times more traffic to sites than social media channels like Facebook. Google is big on high-quality resources. It follows that producing quality content consistently will make them rank your content. Search engines will rank you higher when more audience can reconcile with your content.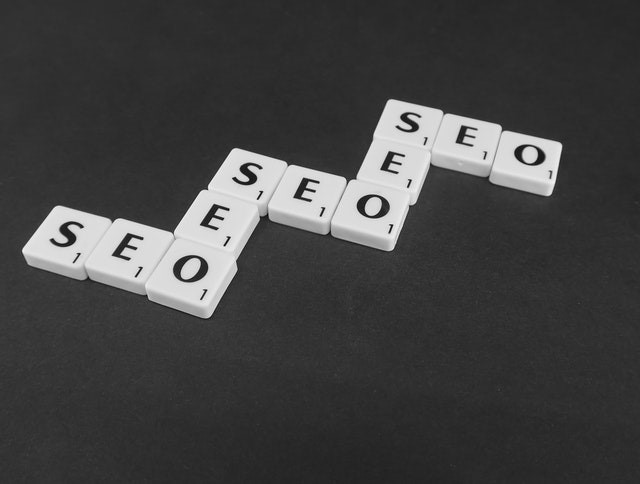 Personable Branding
A proactive content marketing tactic humanizes your company, building audience trust. Your brand becomes personable as you create content that solves your consumers' problems.
How Does Content Marketing Help to Engage Audiences and Establish Trust?
Let's look at five amazing ways in which content marketing can help to engage the audience and establish trust.
Create Industry-Relevant Content
Nothing is as fulfilling and powerful as relatable, timely, and relevant content. It will help to create contents that can truly connect with your clients. Contents that range from webinars, blog posts to videos can demystify your brand mission. They can also help to showcase your services and products to your target audience.
So, If you need a content writing service that produces, researches, writes, and edits high-quality content for your website or blog, such as blog articles, product descriptions, white papers and more, you should definitely check the content writing services provided by CLICKVISION Digital.
They are a team of goal-driven people who only hire the most experienced and qualified content writers who work hard to satisfy the needs and solve the problems which their clients have.They offer a variety of services which are done in a timely manner and cost cheaper than usual.
If you are a first-timer in your industry, ask yourself some questions that will see through your audience's concerns:
What are your clients' needs and concerns and how can you help them?
Why is your audience looking at your content?
What other things do you intend to offer aside from your services?
By brooding over these questions, you can figure out your buyer personas and why they're looking into your brand. It can help you to create impactful content that will address your audience's needs.
Target value, not promotion
Establishing a brand presence is not enough. It's important that you aim to offer value to establish trust with your audience.
An excellent way to showcase value is to provide useful hacks to the audience. For instance, if you are a gym apparel brand, it will help to offer insights related to gym activities and fitness health. If you are a food company, it will also help to provide hacks related to eating healthy food. It will help your audience to consider your brand a thought leader and encourage them to visit your website or profile page for future guidance.
If you don't know the best way to instill value, it would be best to assess your audience through online polls. It's an excellent way to figure out what their concerns are and how you can solve them. We suggest that you ask reflective questions to quickly map out challenges and lookout for ways to support them.
Prioritize Credibility
Credible brands attract consumers better. It means that unreliability can jeopardize brand growth. It is crucial as far as audience engagement is concerned. The lack of credibility may also affect your brand's mission negatively.
If you make credibility the center of your brand personality, it will reflect on your content marketing tactic.
Let's look at three ways to allow credibility to spearhead your content.
A powerful brand voice is crucial to a persuasive narrative. It will help to identify the attributes that make your brand establish a brand voice. As you publish content on social media or your website, make sure that your content blends with your brand voice. If your content does not match it, it's better not to publish them.
Deal with Negative Feedback(s)
It's challenging to approach negative feedback from customers. But it is also an effective way to show your customers that their best interests are your top priority. If they criticize some aspects of your services, make sure you admit your mistakes. Your clients will respect your brand more and the fact that you're willing to improve.
Interact with your clients
Excellent customer service is essential in every business. However, you need to put your best foot forward if you want to establish a good clientele relationship. It includes quick responsiveness via your social media channels, emails, phone calls, and websites. Plus, you can optimize your client experience by setting up chatbots on your websites. The robots can offer them solutions and responses to their concerns in the shortest possible time.
Share Customer Testimonials
Another effective way to establish trust in content marketing is to allow your clients to serve as brand ambassadors. There's no better way to showcase your brand value other than through individuals who employ your services every step of the way.
Network with Industry Experts
Another tactic is to network with industry experts or professionals. It will boost your brand awareness and promote your services. These experts can help you to promote your brand and share industry-relevant tips. It's also an effective way to establish credibility in your sector.
Conclusion
Of course, there are various options for audience engagement and trust-building in content marketing. However, we have discovered that the most effective way is through social media marketing tactics. The content marketing and social media marketing tactics range from client stories, storytelling to social media metrics. The trick is to incorporate them into your content tactic. Newsletter and webinars are excellent starter kits. They can showcase the importance of the services your brand offer and drive engagement.
Establishing powerful brand visibility is another way to establish audience trust and content marketing is a core driver in this case.
It will help to invest in client relationships, rather than numbers of potential reach.
You can create long-term brand loyalty by streamlining your client's needs and providing relevant content.
Author Bio:
Charles Normandin writes unique articles for Paper Writing Pro. He is a professional in writing unique texts and also speaks 3 languages at a high level. He is fond of volunteering, drawing, and rock climbing. In his view, days spent helping animals at the shelter make their life better. Meet him on  Twitter @Charles60104524.