SEO
7 Things a Good Content Management System Should Have To Enable SEO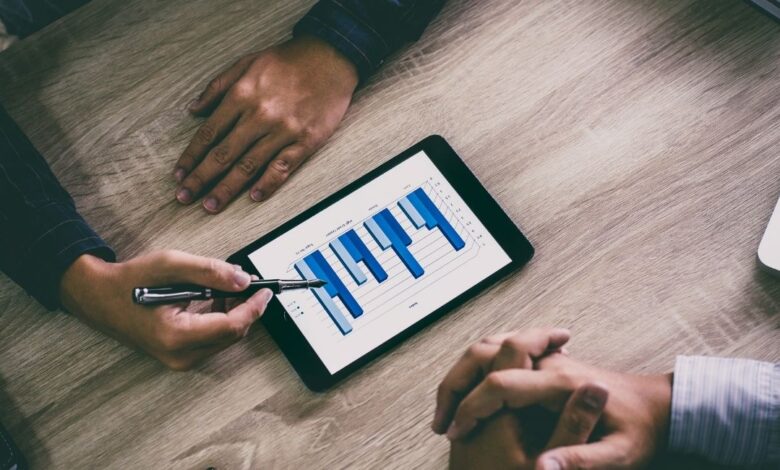 A content management system (CMS) is what most people use to build and maintain their website. With so many options to choose from, the key is to select a platform that best suits the needs of your business.
Unfortunately, it is sometimes only after you sign up to a CMS that you realise it's not as SEO friendly as other platforms. Without great SEO features, your website can struggle to rank higher in search engine results.
So that you get the best experience with your CMS without compromising your SEO efforts, here are 7 important features to look out for.
Find SEO services near me
Content management examples
Drupal
Joomla
Magento
Squarespace
TYPO3
Wix
WordPress
Ability to format content
All website copy whether it be on your main pages or your blog needs to be formatted correctly for SEO. This requires the ability to add in H tags, page titles, metadata and similar search engine friendly properties.
Unfortunately, some text editors only allow for the basics such as bold or underline, which in the modern age is frankly pitiful. Likewise, some CMS have glitches that require the code to be broken manually with the HTML editor, otherwise the entire paragraph becomes a H2 tag. Aka, a total nightmare!
Instead, what you need is a text editor that allows you to highlight and change key elements of your content with ease. Bonus points if it also has a gallery allowing you to resize images and video to optimise your page speed, which is also great for SEO.
Analytical reports
You need to know information about your website visitors, as this will ensure your marketing efforts align correctly. Any CMS worth its salt will provide detailed analytics for free. The aspects that are going to help most with SEO are keywords people used to find your website and the type of browser they are using.
From there, you can understand which pages are performing the best, and get to the bottom of those that are underperforming. You can also make sure your web design elements correspond with how most people are viewing your website. A smooth user experience combined with valuable content will reduce your bounce rate, once again improving your SEO.
Changeable templates
It doesn't matter how amazing your website template is, at some point in the future you're likely going to want to update it in line with changing trends and updated technology.
But beware, as not all CMS allow for template changes. In some cases, the only option is to start your website from scratch, which can also happen if you plan on migrating from one CMS to another.
Not only would this be a huge headache, but it would also mean your SEO efforts will get completely wiped out because you're basically having to start all over. Any downtime while your website is being moved over can also cause negative SEO issues too.
Customisable URL structure
Most people don't realise that their URL also matters where SEO is concerned. Hopefully, your domain name aligns with your industry, service or brand so that search engines already understand your website.
Beyond this, it should also be possible to customise the tail end of your URL, especially with blog posts. Changing the URL can allow you to add relevant keywords, which can make your content more visible online.
Image alt tags
When you use Google images, how do you think Google displays relevant results? Just like with regular search engine content, images are found by the data attached to the images either on the article itself or by adding data such as alt tags.
If you're not already in the habit of naming your image files with relevant titles and filling in information about the image before embedding it into your content, now is the time to start. Remember, every clue you can give search engines that your content is relevant, the more likely people are to find it!
Plugins
Plugins come in all shapes and sizes, with the ability to do practically anything on your website. Many also facilitate SEO, with the most famous plugin being Yoast SEO.
Though, if you are using a less popular CMS, the number of plugins you have to choose from may be disappointing. So, it's definitely considering what plugins you need before choosing a CMS, as otherwise, the potential of your website could be limited. If there are few options for SEO plugins, you could really struggle to climb the ranks.
Responsive design
Responsive websites automatically adapt to whatever screen they are being viewed on. In the current age, you'd hope that all CMS platforms have responsive elements as standard. Though, you also need to look at how good your website actually looks on mobile or on tablet devices versus a desktop.
Some CMS platforms look amazing on desktop but shocking on mobile, frustratingly lacking the ability to customise the design to combat the problem. If you are building a website from scratch with a developer, such issues can be overcome. But be wary of template builders that basically state 'it's my way or the highway' where your website design is concerned.
Schema markup
Schema markup is a language that translates the content of your website to search engines so that they can display rich results. If you've ever seen the likes of videos, opening times, reviews, recipes, or shopping listings appear when you've typed in a search query, then these are all classed as rich results.
Some CMS have plugins to generate schema markup so that your content appears more appealing on search engines, making it far more likely to be clicked on. Others are lacking in this department, and don't give you such advanced options, which will limit your SEO efforts.
To sum up
The bottom line is don't get sucked into signing up for a CMS based on a special deal or enticing advertising. Instead, you need to take the time to check out its full range of features, especially its SEO friendliness since this will make or break how easy it is for users to find your website.
If in doubt, read plenty of user reviews and consider working with an SEO expert who can point you in the right direction, not to mention optimise your content while they are at it!