SEO
A Basic Guide to SEO for Small Businesses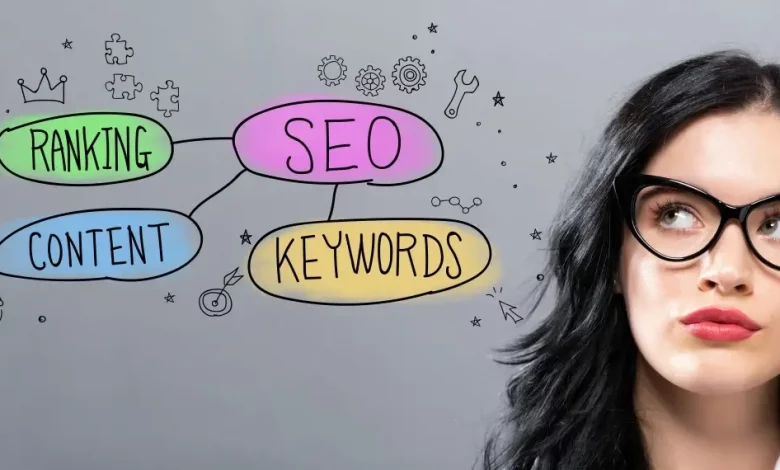 Countless people dream of starting their businesses and becoming their own bosses since it allows them to control their schedules and improve their work-life balance. That's why several small businesses are being established every day.
However, this increases competition for firms providing almost similar products or services in the market. The good news is that any startup or small business can adopt SEO marketing to compete effectively in the industry.
This article walks you through the best SEO strategies for your local business. But before diving into these tips, you first need to have an overview of SEO. Read on to get enlightened.
SEO Defined
Search engine optimization (SEO) is a process of boosting or enhancing your business website and links to rank high on search results. It's one of the most effective ways to improve your brand's visibility and awareness. Best SEO strategies let consumers find your website on the first page of search engine tools when they search for products related to your company.
How SEO Work
Various search engine tools always strive to provide the best services to their users. To achieve that, they rank online content according to its quality and relevance. For instance, a well-written blog will rank higher than a poorly written one.
Search engine tools tend to scan different websites that have shared almost similar content. A website with the most relevant content will automatically rank high.  Apart from that, search engine tools examine websites to determine their user-friendliness. An easy-to-use website will rank high, thus connecting with more consumers.
SEO Best Practices
SEO best practices are all the things you can do to boost your business website visibility. Here are some of them:
1. Publish Relevant Content
Online content plays a vital role in the success of any business enterprise marketing. These are digital materials that allow consumers to engage with and know more about your business. Without content, customers may never know anything about your company. However, before you publish any content, it should be helpful or add value to users. Examples of online content include blogs, images, videos, pdfs, eBooks, and other digital materials.
The first step to building helpful online content is to study your target audience. Understand what they're looking to solve. From there, create content that directly addresses their concerns.
Building helpful content isn't enough. You will need to associate competitive keywords with them. These are specific words or phrases most searched by people in your industry. They boost your website visibility in search engine results.
One of the best ways to know what keywords to include in your online content is to use keyword analysis tools. You can also go through your competitors' content to determine what keywords they utilize.
2. Optimize Your Site For Voice Search
Voice search is one of the recent technologies in the business world. It allows consumers to enter words by speaking when searching for information on a website. In other words, voice search software enables customers to talk instead of typing words on your site. It's the best alternative to a search bar.
There are several benefits of optimizing your site for voice search. It allows users to take the least time possible to get information. It's also helpful to disabled people or people who can't type.
Another benefit of installing a voice search tool on your website is that it can accommodate all the widely spoken languages in the world. These allow more customers to engage with your site, thus ranking high in search engines.
3. Optimize Your Website For Mobile Phones
Today, mobile phones are essential to human lives. Apart from communication, people utilize mobile phones to search for information and purchase online. Consumers prefer mobile phones over other gadgets like desktops because they're portable. They can use them anytime and anywhere. That's why you need to optimize your business website for mobile.
Mobile optimization allows more customers to connect with your website. This helps enhance the visibility of your business.  It's one of the best ways to generate more leads and revenues.
In addition to that, most search engine tools tend to scan websites for mobile-friendly features. It means a mobile-friendly site is likely to rank high on search results.
4. Increase Your Site Loading Time
It's no doubt that today most people are always busy. They've got a lot of things to address. For instance, a customer may want to attend classes, rush to the grocery and spend time with friends and family members, all within one day.
Such a customer may not have time for your slow-loading website. This implies that a slow website can chase away customers from your business, thus reducing your site's visibility.
On the other hand, a site with good speed allows more consumers to remain engaged with your business website. It helps you generate a lot of traffic, thus increasing your SEO.
Some of the best practices to help promote your website load time include – using a content delivery network, simplifying your HTML, compressing files, and cleaning up your database.
5. Build Backlinks
Lastly, you might consider building backlinks to help improve your business site's SEO. Also known as incoming links, backlinks are links from one website to another. They direct a reader to another site to find additional information.
Creating backlinks can help boost your SEO in various ways. For instance, they allow you to generate referral traffic you could otherwise not have attracted, increasing your website visibility. However, you must develop backlinks from authoritative or most recognized websites.
Linking to high authoritative sites can give the impression that you provide high-quality content or authentic information. For that reason, customers will trust your business more.
Takeaway
SEO marketing is the best strategy to implement if you want to boost your small business this year and beyond. It includes all the techniques you can implement to allow your website to rank high in search engine results. You can utilize the strategies discussed in this article to help increase the visibility of your business or look for the right SEO service provider for your specific business needs.