SEO
Top 11 Questions You Need to Ask Before Hiring an SEO Company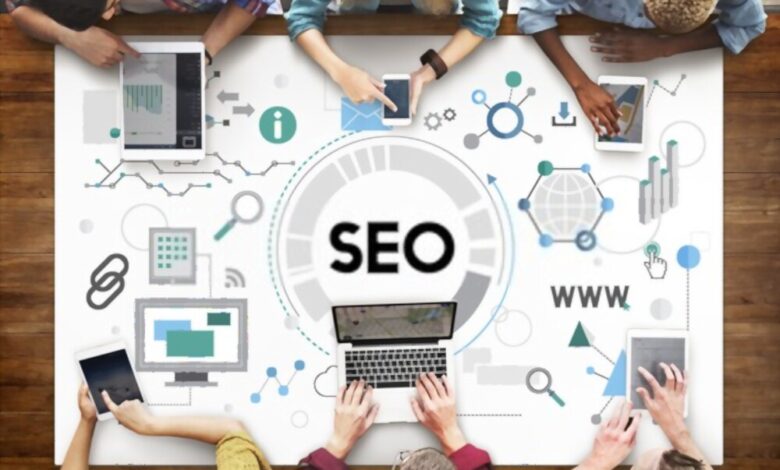 Search Engine Optimization is constantly changing practice as search engines upgrade their algorithms for better user experience. Hiring a SEO company may make or break your business. A good SEO company will set you on a path to acquire more traffic for your business, but a bad SEO company will cripple your existing search traffic.
With so many companies offering their services in SEO and claiming to be the best, how can you find a capable SEO company worth investing in? It is necessary that you do your research about a SEO company before hiring them. You can prepare a list of questions that will help you determine if a company is worth hiring or not.
You can do this without knowing much about SEO. So, here is a list of questions that will help you choose the best SEO Company for your business.
What is your approach to SEO to deliver results?
There are three main components in SEO. The best companies consider incorporating all the three components in their comprehensive SEO strategy. So, what are these three components?
Technical SEO
Technical SEO as the name suggests includes all technical stuff like coding, site structure, speed of the site and other things that will impact your search traffic. Effective SEO company will make sure that the search engines can crawl into your site and its content, review 404 errors, analyze redirects among many other tasks.
User Experience
User experience should be the primary focus of any business. The site should be welcoming for the users. User experience is basically optimization of your site and content for your users to have better experience.
During the SEO review, an effective SEO company will analyze aspects of your site visible to the user. This includes analyzing your keywords, content and navigation.
Off-page SEO
Off-page SEO includes working on improving your SEO presence by earning links, improving your brand online and working on the popularity of your site and content. The SEO companies look for opportunities to increase and strengthen your domain authority through the links that come to your site.
This is an effective way used by the SEO companies to execute off-page SEO campaigns.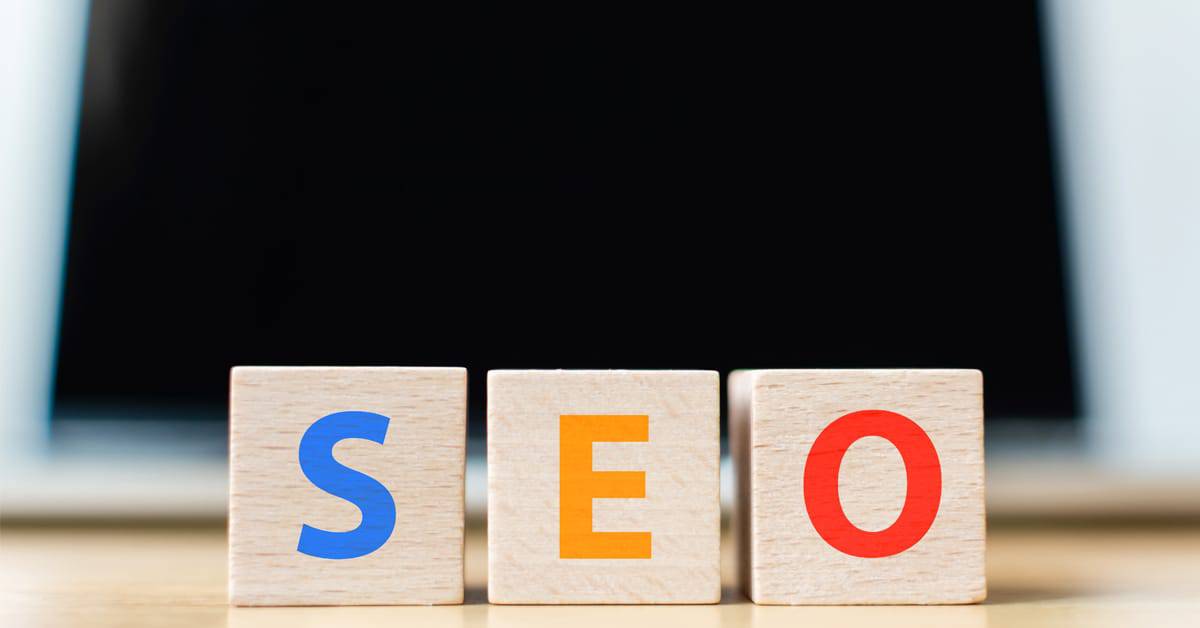 Most of the SEO companies work in two ways- they will offer only one component of SEO building, which is most likely link-building or they will just do the research and device strategy failing to implement them effectively.
Current SEO requires effective strategy and experienced execution. It is necessary that the company you choose offers all the three components. So, evaluate whether the SEO company you are investing in can incorporate all the three components or not.
They should be able to create a strategy balancing all the components. Keep this link in mind for hire top seo manager.
How adaptable are you?
SEO is not the same for every business. It differs from business to business. Also, it needs to be unique so that it will generate more traffic for your page. The SEO company you choose should have unique ideas that cater to your business.
The SEO approach for local business will be different from that of a major corporation. So, the SEO company should be well versed with all these business models and goals. While the company's experience in your field is necessary, it is not a mandatory requirement.
They should be able to articulate the general approach to fit your needs specifically. So, while evaluating the company, check on specific areas where their general approach would vary.
What is your criteria for success?
SEO companies generally attend the review meetings with some general goals in mind. They work for you. So, their criteria for success should stem from your idea of success. SEO rankings is a trick business and no company will guarantee you number one ranking for your page.
Beware of companies that make these promises. Though they might increase your traffic, it won't last long. Their short- term techniques might land you in a pool of problems, reducing your traffic and rankings along the way.
Good SEO companies build their plans and strategies around your goals. Simply, a good SEO company should work according to your needs. If you want more traffic, they might prioritize keyword optimization. If you are a local business who wants more local traffic, they might recommend working on your local business profiles and review sites.
Your business goals should define the success criteria of the SEO company. So, shoot this question and check if they are seeking answers from you to answer this. If yes, then go ahead and proceed with the other questions.
When can I expect to see the results?
SEO is a long process and it takes time for the techniques implemented by the company to show results. However, this shouldn't deter the company from giving a timeline for their work. A good, experienced company will offer you a timeframe for results.
Generally, the SEO techniques from a legitimate company will reflect on your results within six months of the initiation. Disqualify any company who promises you instant results. As mentioned earlier, effective SEO takes time and instant results mean that the company is using techniques that are not sustainable in the long run.
There are numerous techniques and strategies that need to be implemented to improve a page's ranking. For example, if your website is new, you already have competitors who started implementing SEO techniques for their sites.
They already have built links to drive traffic and influence search position for their pages. There are some expectations when choosing a SEO company. If you are a starter you need deliverables sent right from the campaign initiation.
These deliverables include strategy documents, recommendations to improve your content, monthly reports tracking changes in traffic and rankings, etc. These deliverables will keep you updated with the changes being made and the content that is produced.
If you don't receive such inputs from the company, then chances are high that the company isn't doing well. Watch out for incremental growth in traffic, link building, rankings and qualified leads.
How do you incorporate SEO with marketing strategy?
A successful SEO initiative plays a major role in marketing plans. Say a big no to companies that prefer to perform their tasks in isolation.  Content marketing and SEO goes hand in hand. Apart from this, good public relations and social media marketing can be used to build links effectively.
Choose a company that is open to work with your marketing team and other teams like sales and web development if necessary. They should have a basic plan to work with your existing teams and integrate their efforts with them.
How do you choose optimum Keywords?
Choosing the right keywords requires a lot of research. It is basically understanding the user's intent. Keyword is a phrase that is most commonly used by users while looking for something they want on the internet. Keyword is a combination of user intent, site traffic, relevance and competition level.
Make sure that you choose a company that refers to user intent. They should be able to explain to you the tools and methodologies they use in choosing a keyword. The company you choose should be able to drive the targeted traffic to your site.
What is your approach to link building?
Backlinking is crucial to drive traffic to your page and increase your traffic volumes. Poor link building will waste all your resources and might end you up with a penalty. This will even lead to drop-off in traffic for your page forever. It takes years for you to recover from this.
The company you are going to hire should understand your audience and your business before building links. Most importantly they should be aware of the don'ts with search engine algorithms.
There are some companies that promise you thousands of links within a few weeks. But in reality, the links will be of poor quality. One credible link from an authoritative site is more effective than thousands of low-quality, software produced links.
In your conversation with the company you should be clear in conveying that you prefer quality over quantity. In short, the company you meet should describe link-building as a process of relationship-building preferring quality over quantity.
What are the tools that you use for SEO?
You may not necessarily understand everything about SEO. Keeping yourself informed about the tools used by the SEO company is not really important. But you should know how the company uses those tools. A good Tampa SEO agency will have a number of tools.
They use these tools to conduct audits and complete tasks. Experience is very important in this aspect. An effective SEO company will have tested multiple tools to find the one that fits their criteria. Inquire about the tools the company uses for keyword research, to monitor rankings, to conduct competitor analysis, to monitor their backlinks and know why they use those specific tools.
What is your process of reporting?
It is always advisable for you to ask for a sample report from the SEO company. This will give you an idea about how the company will report their progress towards your shared goals. By now, the company must have understood your goals. Ask them how they would cater to your unique goals.
Say no to companies who cannot provide you with detailed information about your progress. Since the company is working with you, it is their duty to keep you in loop of every new change they are implementing. SEO techniques take time to get reflected. It is advisable to ask for monthly reports as tracking progress every week would be ineffective.
How do you keep yourself informed with the latest updates in the industry?
It is a known fact that search engines keep updating their algorithm regularly. You wouldn't want to work with someone who produces outdated information. It is a complete waste of money and your efforts. Make sure that the company you choose keeps itself updated with every new update on the algorithms.
It is preferable to work with someone who follows popular blogs about SEO. Good SEO professionals conduct their research regularly and incorporate new updates in their strategies. They constantly monitor and look for algorithm changes and come up with possible shifts in SEO practices.
What do you expect from us?
Now that you have stated all your requirements and analysed the company, it is time to ask one last question. It is what the company expects from you. Effective SEO companies respond with a long list of needs. They need detailed information about your audience, your goals and most importantly your performance indicator.
They will need access for your search engine analytics and information about digital platforms you are using. They should be able to communicate with you easily. Effective SEO requires partnership among multiple teams. Companies that expect very little from you won't help you achieve long-term success.
Understanding and working with SEO is not everyone's thing. The search engines continuously update their algorithms, making it complex day by day.
Good SEO companies keep themselves updated with these new changes and work on their plans accordingly. Ask the above mentioned questions, evaluate the company and choose the one that delivers you long term success. Keep this link in mind for hire top seo manager.