SEO
The Beginner's Guide to SEO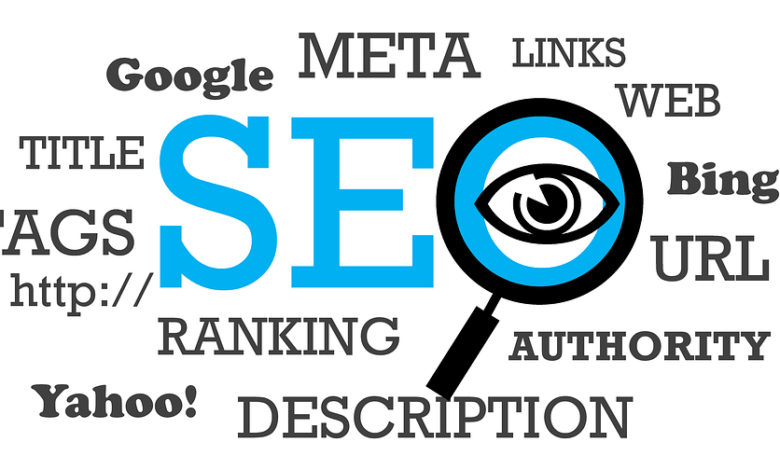 Search Engine Optimization is one of the most essential parts of marketing, which is often referred to as SEO. You have to learn what SEO is and the methods to SEO success if you are working on marketing your blog or your company.
The world of Search Engine Optimization has been complex and dynamic, but you can grasp the basics easily, and even a few SEO skills can make a great difference.
Understand the below information and you're on track to become a skilled SEO.
What is SEO?
SEO refers to the process of increasing the visibility of a website on the result page of a search engine. To explain this, a major SEO approach puts the website of the organization at the top of the search page on Google.
In other words, SEO contributes to making a search user-related and surprisingly crucial for boosting your site traffic.
How Can SEO Increase Web Traffic?
SEO is one of the most critical tools for any digital marketing campaign. It helps in better search ranking in Google, resulting in better traffic, sales and conversions to your site.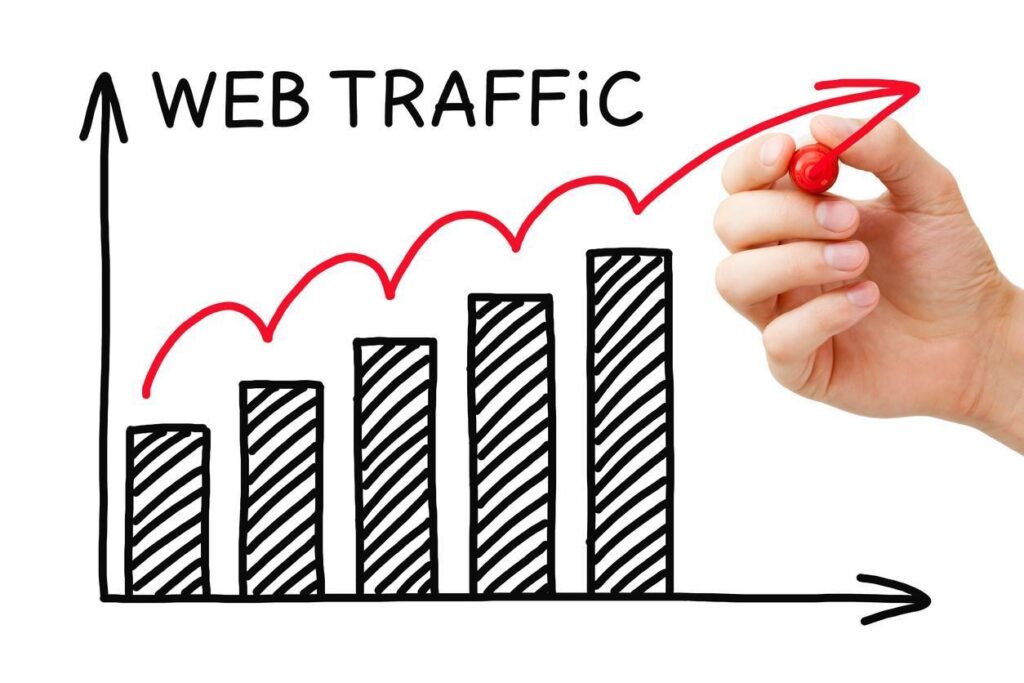 For example, in digital SEO marketing early days, a site owner may rank high in search engines adding a large number of search phrases to its website. Sometimes even irrelevant terms are inserted just to improve the Google search ranking.
This isn't the best practice anymore. Now the search engines are trained in support of good quality websites and content. Therefore SEO now has much more to offer than simply scattering your website in specific keywords or phrases. The basic strategy of SEO marketing so to make sure titles, header tags, meta descriptions, and body copy include relevant keywords.
Creating valuable and relevant content (consistently)
It pays off on a long-term basis. It isn't like you can develop material and bring it back together once; if you want to reap the benefits of it, you must make it continuously.
In addition, it's not sufficient to create content. You must continually produce excellent and relevant content to inform your target audience about their pain points and provide a solution rather than focusing on what you do or sell.
Targeting the right audience.
The first step to developing content is to identify specifically for whom you are making it.
SEO understands the difficulties of your target audience, the platforms they use, and what variables they consider before deciding to buy. All this helps to make consumers into customers.
Furthermore, SEO also offers quality material for existing clients – something which contributes and/or can resonate with their expertise.
Your website must have quality content to rank well as just keywords. Although search engines cannot read your articles quickly, they can look for some indications to see if your content is worthy of being suggested to searchers.
The Importance of Keyword Research
The understanding of keywords is another significant component of SEO. Keywords are the words people use to search and words should be mentioned in your website's content.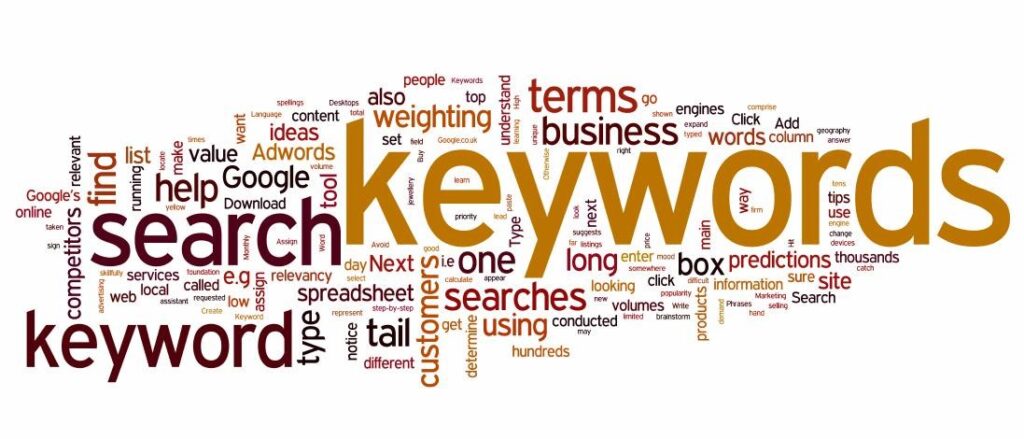 The selection of the correct keywords can boost your Website traffic, attract new consumers and improve your SEO rating significantly. There are some basic principles for using keywords to get started.
Unique keywords must be used on every page of your site where humans usually check that you have what they're after. This covers both the title tag and the content, which leads to a major point.
Your homepage will generally target a fairly broad industry term. And will penetrate the niche and target more particular demands when you establish category pages, product sites, or articles.
More important factors
Keywords are not the only factor in a successful SEO campaign, but they surely are crucial. Additional considerations in the development of an SEO plan include links, titles, meta descriptions, headers, subheadings, content originality, photos and videos, and your audience. If you write your material, spend as much attempting to make it appear as natural as possible keeping SEO in mind.
Content should always be fascinating and engaging, short and brief, utilize keywords intelligently, contain optimized pictures, have appealing headlines, easy to read, and related links.
SEO is significantly affected by the content. The more relevant your content, the more up-to-date it is and the more fascinating, the more it ranks.
In addition, keep in mind that SEO is an ongoing process that does not finish when a material is posted. Rather, it is equally crucial to keep an up-to-date website and constantly by providing new, high-quality material.
Does your SEO increase sales?
Yes, the correct SEO approach can raise your conversion rate and increase sales if it is effectively done. You will see some results immediately, but SEO the results get better only with time. Your current SEO strategy can continue for months and perhaps years to enhance your revenue.
Whether you run an e-commerce site or sell a service, search engine optimization is an excellent online marketing technique that every business can benefit from.
Research has shown that it is vital to obtain backlinks in industrial publications. For any SEO sales effort, linking is vital because it boosts the authority of your brand and attracts additional visitors to your website.
This is only the start of a strong SEO strategy for more sales. An SEO agency can provide you with additional SEO techniques for on-page and off-page strategies for your site. They will conduct a technical SEO audit to address any background issues that could affect the SERP ranking of your website.
6 commons issues of SEO
For months, perhaps years, you're working for suitable search engine keywords. It is even worse than you may lose years of hard work in seconds.
Duplicate Content
Bad reviews
Slow website speed
Broken links
Broken images
Messy URLs
Duplicate content
Duplicate content is the same or is similar to the other material of your website. Although Google does not enforce a double content penalty, the ranking of the web pages is extremely likely to be affected.
To prevent search engine results from spiraling, you should still fix all duplicate content problems from your website. You lose important crawler cycles if you navigate to different URLs on your site and discover the same information.
You can still run into duplicate content difficulties if your content is technically different from what is out there. This is usually not a problem for most websites. There are a few dozen pages at most sites. And for every page, they write unique things.
Bad reviews
When it comes to reviews of a product or service it might be expected to be both positive and negative. The total number of reviews nevertheless, boosts your business' social evidence and contributes to localized search rankings.
While positive reviews boost the reputation of your website, it seems quite suspect with just positive reviews.  Meanwhile, many customers expressing unhappiness with your website can drive traffic away.
Slow website speed
Slow website speed means that search engines can use their assigned crawl budget to crawl fewer pages, and this may negatively affect your indexation.
For user experience, page speed is equally vital. Long-loaded websites have greater bounce rates and less average site duration. It affects sales.
When consumers try to access material on your page, slow site speed can discourage people. Slow site speed will inevitably cost you harmful SEO traffic.
Broken links
When users access your site via their search engine and find a 404 error, it leaves a terrible impression. The broken links on your website will cost you your crawl budget or how often Google bots scatter your page over a specified period.
When search bots find several broken links, they move to other websites without indexing or crawling some of your major pages. It also affects the domain authority of your page.
Broken images
There are cases when your website picture component does not render well because of the incorrect filename and wrong file path.
In certain circumstances, the image's contents and functions on the page will be indicated using an alt-tag. Broken images or lack of alt tags are common errors.
Wrap-up
In SEO, constantly focus on high-quality content delivery and increased user interaction. Although some SEO issues may also be considered human blunders, a frequent site review helps you to make sure your site is healthy.
Of course, no duplicate content penalty or title tag penalty exists. You should, however, be aware of such problems because they demand your traffic and users and that results in losses of profit.
When you get ranked high in Google search for using appropriate keywords, your target audience will reach you more easily which means sales will increase.
What you have to remember is that optimization of search engines is a long-term project, which can take months to show signs of improvement.  No rapid solutions and techniques can help you succeed immediately.
The outcomes are more reliable and long-lasting, despite the time needed to invest in working with SEO. If you are prepared to enlist specialists, call the top SEO agency in New Zealand.