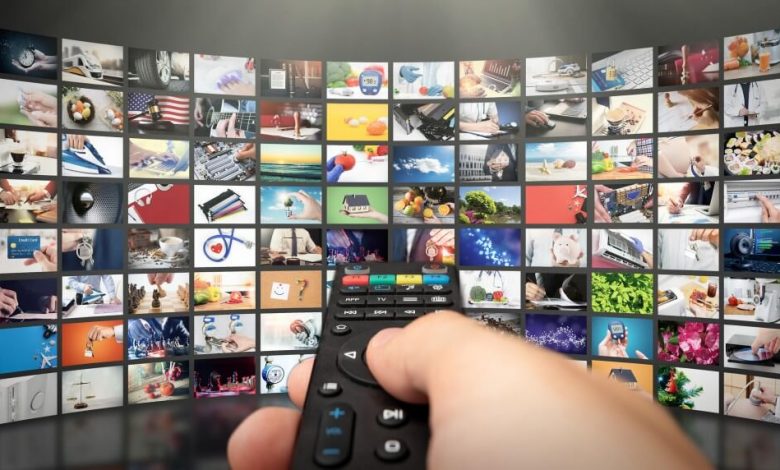 You've probably seen over-the-top (OTT) video content if you've ever binge-watched a show on your preferred OTT service, streamed a live event on Twitch, or watched your preferred network broadcast app on Fire TV. OTT, often known as streaming TV, refers to any programming that is supplied to consumers directly via the Internet without the use of a traditional cable set box and is typically seen on a TV.
The adverts that are shown to users within this video material are referred to as "OTT commercials," also known as "streaming TV ads." Commercials offer an opportunity for advertisers to reach new audiences at scale as more consumers choose streaming video content over traditional cable and broadcast TV, also known as OTT or streaming TV.
We as one of the best website design company in Delhi will outline OTT advertising in this article, clarify keywords, and discuss how online video ads enable businesses to reach a wide audience with their messages.
Advanced TV
An umbrella phrase for streaming programming that extends beyond linear television delivery formats to various devices and apps is "advanced TV." Numerous acronyms are used to communicate a lot of these services.
Video on demand (VOD)
When consumers wish to watch a video, they can obtain it through video on demand (VOD). VOD can be categorised into four primary categories: subscription (SVOD), transactional (TVOD), ad-based (AVOD), and premium (PVOD) (PVOD).
Online video (OLV) ads
On websites, online video (OLV) advertisements play before, during, and after video content. OLV advertisements can be seen on desktop, mobile, and tablet devices in both in-stream and out-of-stream formats, spanning browsers and apps. In-feed video, in-article or in-read video, video in-banner, interstitial video, and video in-banner are just a few of the formats where OLV advertising can be included.
TV everywhere (TVE)
Using their preferred subscription-based service's log-in information, users of TV everywhere (TVE) can access the entertainment content they desire via the Internet from wherever they are. TVE transcends the limitations of traditional TV by enabling users to access their preferred material at home, on the bus, at the beach, or wherever there is an Internet connection. This technology is sometimes referred to as authenticated streaming or authenticated video on demand (VOD).
Connected TV (CTV)
A device known as a connected TV, or CTV, is used to deliver streaming video content and can be connected to a television or smart television. With 224MM users of CTVs in the US alone, they are highly well-liked. CTVs might be a smart TV, a gaming console, or a digital media player. In essence, a CTV is a gadget that connects to the Internet and allows you to access the video information.
OTT Advertising – What makes it beneficial?
When just displayed on TV screens, OTT advertising is a game-changer since it truly is a performance channel. By bridging the gap between a branding exercise that can only be monitored and tracked (on linear TV) and this.
These marketing platforms vary in their claims of being at the forefront of precision targeting and data-driven methodologies. In a single user interface, service providers answer every worry a performance marketer would have.
Explore the benefits of OTT advertising-
Targeting and Tracking
The reporting and targeting features of over-the-top advertising really stand out.
Advertisers get access to over 40,000 third-party audience groups thanks to a leading OTT's partnership with the top data supplier, Oracle Data Cloud. Retargeting advertisements on their other devices and OTT can also be used to connect with them using first-party data from your own website visitors.
Use our reporting dashboard to view the reports and analytics for these in real-time, or even better, use our integration with Google Analytics to compare the performance of your campaign to the performance of your other digital marketing initiatives to get a more complete picture of how well your campaign is performing.
Brand Safe, Fraud Free, and Top Tier Inventory
Even the most persuasive advertising loses its impact when served on low-quality inventory, which is a terrible use of marketing funds. The vast majority of advertisers concur that this is also a big worry for any brand. Only premium TV networks that are known to be in line with your brand, and your audience, and specifically hand-picked to boost performance have been chosen by us. These 125+ trustworthy networks include CNN, CNBC, Food Network, and others that we have all come to know and love.
Raises the Bar for Creative and Content Delivery
We realise that over-the-top (OTT) content is available on various internet-connected devices in addition to television. However, as we are aware of the fact that TVs offer the best ad experiences among all devices, LRQ only offers advertising on TV-related hardware. The real advantages of this ad channel are being overlooked if you're dealing with an ad platform that offers OTT ads on other devices.
True OTT advertising isn't served on TV screens, so when marketers spend money on it, they aren't getting their money's value.
Brands are even interested in investing in OTT
It is altering the paid advertisement market in a similar way that streaming services are upending the old TV sector.
Thanks to expanding capabilities in scaling, measurement, and data-driven targeting, over-the-top video is a platform that supports a wide range of sales & marketing initiatives, further added by an institute that offers the best digital marketing course in Delhi.
OTT – Is It Futuristic?
The industry is being permanently altered by OTT. Adults will use streaming apps and ad-supported OTT services like Hulu, Sling, and Pluto as traditional TV continues to lose subscribers.
You have an unmatched potential to target new consumers in novel ways by incorporating this new channel into your media mix, giving you an advantage over less smart rivals.
The opportunity for brands embracing OTT video to support their sales and marketing objectives will grow as OTT viewing continues to soar.