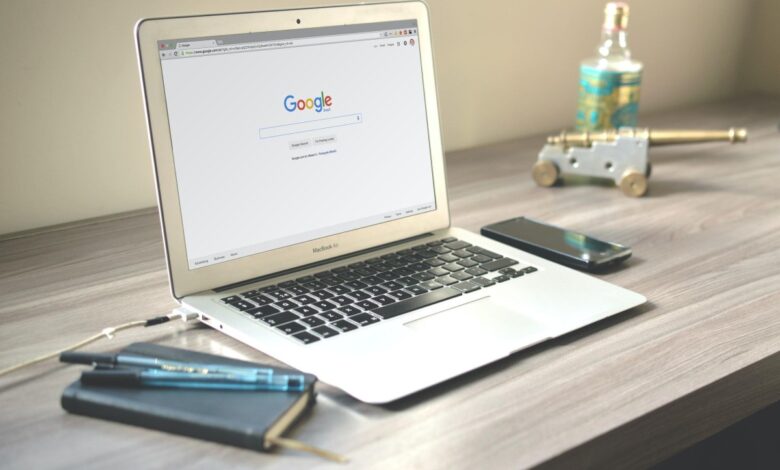 Website is not just mere coding, it's a reflection of your business. You spend months, maybe a year to plan and build a website. But what's the use if you got no traffic?
Traffic is a major force that drives a website, especially an e-commerce website. The more traffic to your website, the more opportunities you have to sell to potential leads, to nurture and try to fulfill their needs with better service. It is also an important benchmark for any company to understand what their audience needs and work accordingly. But how will the traffic come to your doors?
This is easily possible with E-commerce SEO.
You get a good deal of visibility, searchability, and an opportunity to grow your business with e-commerce SEO.
There are many ways to increase your website traffic but in this article, we'll explore how to rank higher in SERPs organically.
1. E-commerce Keyword Research –
It is the most crucial step in generating better leads and increasing traffic on your website. If you target wrong keywords, either you'll end up not ranking or you'll rank for keywords that don't generate a lot of traffic. No one wants to conclude in such a situation. So, choose the right keyword and for that, you need to dive in deep to understand the user's intent. (A user's intent is the probability, the degree of willingness and inclination of consumers to buy a product or service within a certain period). Once you have an idea of what a customer wants, you'll know which keywords to target and the search will become easier and smoother.
You can perform your keyword research with the help of these three platforms:
Competitor research
SEO tools like Aherfs
Amazon
2. A website should be Simple and Scalable –
The second most important thing you need to take care of is the site's architecture. A site's architecture lets users have a nice tour of your website if your navigation, product pages are properly set up, and most importantly, the home page links to all the category pages. Make sure you present the most relevant and valuable content on the user's plate.
A website should always be simple and scalable. Its loading time should not be more than 2-3 sec and do substantial keyword research to make page URLs and subdirectories, these are the three things that will help you create a great site structure.
3. On-Page SEO strategy-
Optimize URLs
Building a standard URL structure is not a one-day job it requires a lot of time and effort, but once you have figured the accurate structure for your web pages, you're good to go. Optimizing Pages' URL is a simple way to enhance your SEO and build positive customer experiences.
Here are some tips to create a perfect URL structure
URLs need to be optimized in such a way that they are SEO-friendly.
URLs should be made clear and concise so that it is easy for crawlers to read.
Keep it relevant and use primary keywords to improve the search rankings.
Avoid adding numbers to the URLs. 
Optimize Title tags

The blue hyperlink that appears in the SERPs whenever you perform a search in the google search engine, are title tags (H1). These title tags are responsible for introducing customers and the search engine to the webpage page. A pro tip here is, to include a keyword at the beginning of the sentence as it has a huge impact on the CTR ( Click Through Rate).
    Optimize Meta Descriptions

The meta description is the text that appears beneath the title tag. Meta description describes the pages' significance. So, it is critical to write a persuasive copy about all your products and services, to ensure that you capture the attention of your customers and make them buy the product.
Meta descriptions have the potential to directly increase the organic CTR. The higher the CTR the higher is the traffic. Hence, optimizing the meta description is critical to generate organic traffic. Meta descriptions should be written in a simple, direct manner that is relevant to the web page.
Optimize images
Adding attractive images makes your e-commerce site look appealing but using images with high resolution can affect the page's speed which can cause high bounce rates.
Make sure you upload images that are of size 1-2 MB and in Png or Webp format. It compresses the file size and reduces the loading time.
There is another way to optimize this. Through google's image results. Google doesn't read images but it traces alt-text. Which gives you another chance to show up in Google image results. Instead of adding an image to your product page(IMG0123.png) use some related keywords (blue-shoe-lace.png).
4. Include internal Linking
Any link from one page to another page on your website is referred to as an internal link. To navigate through your website and to find the desired content, internal linking is done. Search engines also use links to access your web. If there are no links to it, the website would not be found.
Internal linking is an excellent SEO marketing strategy. You can have a stronger link profile and better SEO.Internal linking improves your SEO by helping you to rank for your selected keywords.
Internal linking that adds value is often appreciated by the users. It puts the site on the top of SERP and provides organized navigation and longer sessions for customers through constant linking.
5. Make it 100% Receptive –
An immersive site draws user's attention and enhances customer retention.
E-commerce websites can have complex navigation issues which is why it is crucial to make them interactive and mobile responsive. Provide your users with a positive experience with a user-friendly interface and receptive website.
6. Use the power of social media-
There is no doubt that every other individual on this planet spends half of their time on social media platforms like – Instagram, Facebook, Twitter, and so on. Building an online presence and increasing a follower base can work like a charm for your online business. It can help your name and the business website get acknowledged on the internet.
7. Content writing and marketing
Marketing is a customer-driven world that changes customer behavior. So, it is crucial to understand the user persona and create content around it. Identify and define the tone of your business and create content that is appreciated by the customers and is worthy of sharing.
Building compelling content and marketing not only improves your traffic and eventually your sales, but also makes it easier for you to create connections to your website and increase your domain authority. It is much easier to establish links over a product or category page to high-quality blog content.
A recent study suggested that Blogging is the no.1 approach of 45% of total marketers. Having a blog to help your e-commerce platform is a powerful way to use your keyword research's insightful long-tail keywords, backlinks and produce substantial content based on them and products.
A survey claims that  80% of search intent is informational, so create content that resolves customer's queries. Leave your customers with a good impression.
If you prioritize your customer's needs first you can make ample money through content marketing.
8. Compelling product description including their images and videos-
Writing a compelling and unique product description for every product is essential. Many people copy it from other pages but it can certainly harm your SEO campaign.
Customers like to have a visual experience of what they are buying. So you must display your products creatively and attractively that includes quality images and videos.
9. Check for Error 404 page –
Your website's impression is already jeopardized if any customer lands on your 404 pages. It is frustrating for users and if they are having a positive experience and it turns into a negative one.
This issue can be solved by adding links. Adding a link to a 404 page is important as it gives users a way out of an error page. Site owners should perform regular checks to see whether permalinks are 404 errors.
10. Analyze data and metrics for optimized results- 
Use tools like google analytics to evaluate the traction, track visitors to your site and the blog.  Analytical tools give marketers a clear sight by allowing them to see where the traffic comes from and what keywords your audience searched. This helps you to ramp up your content game. Ultimately, to increase organic site traffic, you need to give your customers what they are looking for – quality advice, information, and insight.
Final Words
The above-mentioned ways are reliable, free, and fairly easy. If implemented correctly and made regular changes they can help you gain enough web traffic.
Apart from this there are other ways to get traffic like social media, email, paid ads, and search.
If you want to draw maximum traction onto your e-commerce site, learning e-commerce SEO is the key.