Blogging Tips
The Future Of Blogging: The Latest Trends To Capitalize On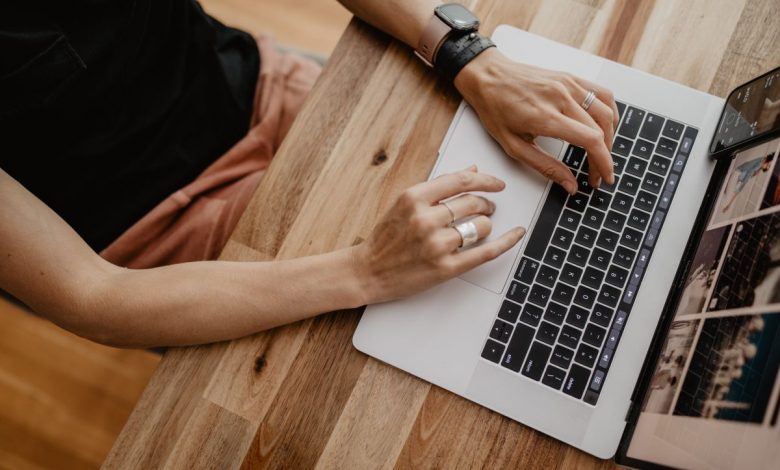 Blogging can help strengthen your online identity, build trust, and drive traffic – in fact, adding a blog to your existing website can boost your traffic by 434%, Tech Jury reveals. And, since the blogging industry is ever-changing, a successful content marketing strategy must rely on incorporating the latest blogging trends to keep you ahead of the curve. Interactive content, original data, and custom graphics are some of the latest trends that can help your blog thrive well into the future.
Interactive content
Interactive content encourages reader participation; it's an effective way to engage your audience – far more so than reading (which is typically considered static content) does alone. Whether it be interactive infographics, webinars, or videos, interactive content offers readers a fun and immersive experience that appeals to their naturally inquisitive nature. Quizzes, in particular, give people the opportunity to answer questions and make choices, and in turn strengthens the consumer-brand relationship. They can also be used to inform your audience about any products or services you may sell, and therefore help increase conversions. Or, for example, help grow your email list (simply include a sign-up form along with it).
Original data
Ranking high in the search results is a prime goal for all bloggers, and original data is a key way to achieve this. First, however, if you haven't already done so, you need to submit your site to Google in order to ensure your blog shows up in Google as fast as possible – a simple enough process which commonly involves an XML sitemap. Once you submit XML sitemap to google search console, Google will then crawl your pages and display them on the search result page.
Moreover, by incorporating original data into your posts, you can better increase your blog's legitimacy and further boost traffic. It essentially serves to strengthen the point's made in your content by demonstrating it's backed by proven research. There are a few reliable ways to source original data whether it be through polls, surveys, performance analytics, or focus groups. Free tools also exist to help with the task – Google Trends, for example, analyzes different trending topics across several regions and languages. Not only does original data improve your authority in the eyes of your audience, but it also can make you more discoverable as you'll likely be referenced by other sites. If, on the other hand, original data simply isn't accessible to you, third-party data from trustworthy sources do the job just as well.
Custom graphics
Custom graphics are another trend that can help your blog stand out from the crowd. No matter how compelling your written content is, complementary engaging visuals are also key to giving your content a competitive edge. Fortunately, you don't need to be experienced in graphic design to create amazing custom graphics; free online tools (such as, Canva, for example) are available to help make the design process as simple as possible.
The future of blogging is undoubtedly bright. By incorporating interactive content, original data, and custom graphics into your posts, you can attract an audience and stay ahead of the competition.