SEO
How to Drive Higher Traffic and Conversion by Optimizing for Local SEO?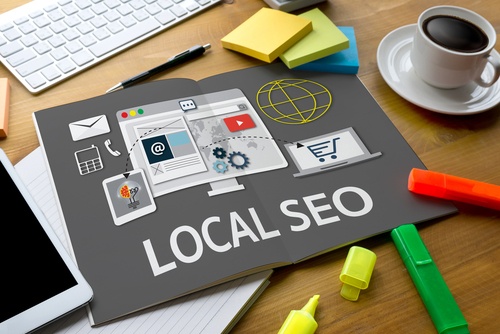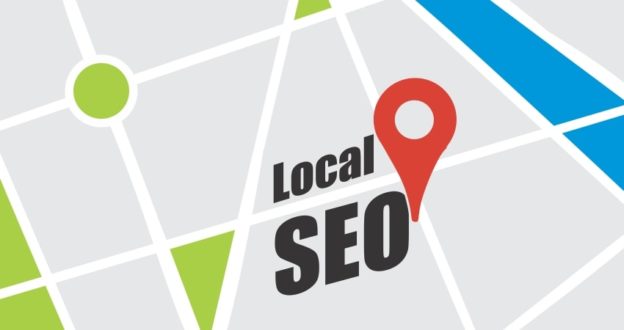 When the term "micro-moments" first became the talk of the town, several website owners and SEO specialists had hoped that it would be another one of Google's trend du jour. Three years have passed since then, and this trend has been becoming stronger by the day. Google has consistently published information and stats relating specific industries and the influence these identified micro-moments have on the different content platforms. While it sounds like rocket-science, in simple words, it is nothing but the user's path to conversion or purchase.
What are the importance of micro-moment and user intent to a brand?
Right now, if you are only relying on customer demographics to shape your SEO strategy and online marketing, you may be losing out on 70% mobile buyers. Even the most recent demographics can overlook the contribution of mobile searches to the current market. When people want to access a seller website or find a store urgently, they bring out their mobile devices. No customer with an immediate intent to shop will conduct searches via desktops. These simple intents define the micro-moments of Google searches.
The concept of micro-moments is multi-layered. It includes several factors like keyword research, search trend research, mobile device optimization and optimization for local searches. In fact, several leading SEO companies believe that local search optimization lies at the heart of the optimization for these micro-moments.
What are the four classic types of micro-moments?
Although there may be several ways to classify user intent, the king of search engines classifies them into four broad categories. The first step towards the modification of a site's content for better SEO is learning about the four classic micro-moments according to Google –
I want to know – this is the first phase of many searches. That is when a customer wants to learn where to find the products or the services they are looking for.
I want to go – this is a query type that usually follows the first query type. It is where a customer wants to enter a particular store.
I want to buy – the final stage of a location-based search. At this stage, the user is ready to buy the product or the services.
I want to do – this is the final one of the four micro-moments, and it does not always depend on the location of the user. In fact, in most cases, it is a product of the first three core micro-moments.
Why is learning about micro-moments and the situation of your site's hyperlocal optimization important?
Irrespective of the type of micro-moment you are optimizing for right now, you need to focus towards the mobile user groups during optimization. Almost all four micro-moments are local, and there is no way you can perfect your SEO without investing time in improving your local strategy. Mobile website SEO, local SEO, and micro-moments go hand in hand towards creating a highly successful website. Here are a few of the stats that will help you understand how important it is to take your mobile visitors into account –
More than 65% of the smartphone users rely on mobile searches to come across relevant information. The brand or company providing the data is not as important as the data.
90% of the users are impartial towards brands and sellers in the beginning phases of their searches.
About 82% of the people use their smartphones inside the business establishment to make a buying decision.
According to Google and several SEO services, the micro-moments are determiners of a user's journey. The type of device the potential buyer uses also contributes to their buying decision significantly. What are the factors affecting the conversion rate of your business right now? Visit https://visionsmash.com/philadelphia-seo to find out.
What are some of the typical user paths that define micro-moments?
Before you can implement the different micro-moments on your website, you need to recognize and streamline the different user paths and apply them to your online business. If you follow the four-step micro-moment structure according to Google, you will be able to segment the different types of customer journeys on your site.
It is the responsibility of the SEO expert to segment the customer intents appropriately through research and monitoring of user metrics. While local SEO does play an essential role in this optimization process, keyword research is the lifeblood. For example – several companies segment their potential customers and clients as per their intent as – planning, booking, exploring and dreaming. The future of related SERPs will not only depend on the keyword and the intent, but also on the locality of the user.
The segmentation can further help with keyword categorization as per micro-moment structure. Most of these queries include questions like "how," "where," "who," "why," "which," and "what." Therefore, if you are a restaurant, hotel, motel, theater, art gallery or shop in Philadelphia, you need to optimize your content keeping the search intent in mind. For example – "Which restaurants serve Italian near me?"
Additionally, you should keep prepositions within the purview of your keyword research process. These include "Without", "with", "vs.", "near" and "for. Including these along with the keyword and a question, will help you optimize for one or two Google Answer Boxes as well. No matter how sure you are of the trending searches, it is always better to keep in touch with the keyword research lists from Keyword.io or WordStream. Moz has some of the best keyword and content research tools you should use to build content that attracts the visitor.
Monitoring and managing
No SEO strategy is complete without sound reviewing and tracking techniques. You need more than one analysis and monitoring tools in place to help you track the number of daily visitors, trace the customer journey, find the reasons most people drop out of it and pages that lead to direct conversions. Keeping an eye on the user behavior on the site will help you realize which factors you need to eliminate and which ones to improve for better site performance.