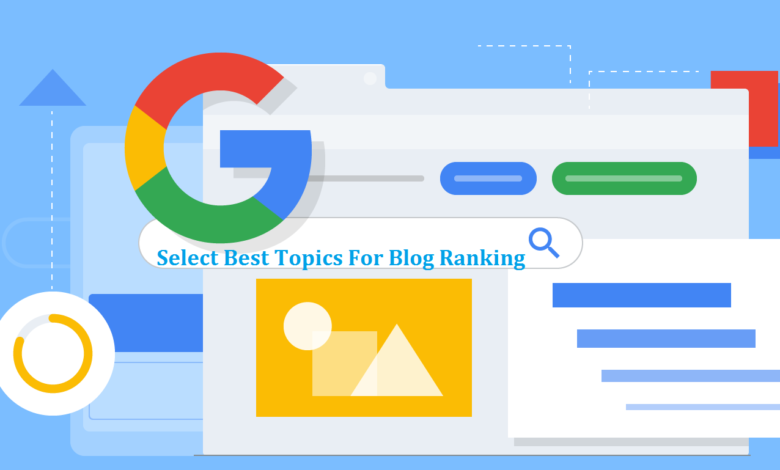 Blogging is a new-age social tool. It has gained immense popularity in the new field of technology and research as it gives a greater opportunity to unlock new information through comparative studies. Not only can the readers benefit from this but it is a great career and living option for the bloggers themselves.
The hardest part of blogging is to reach successfully to your apt audience. When you try to write over a large aspect at a time, it becomes very difficult to grab the attention of the readers as they might fail to connect with what you produce. Here what you can do is identify what topics you want to write and cater to the curiosity of your target audience.
When you blog about what people want to read, you can easily accommodate their taste. Often searching for good topics to blog on may become a little tricky and finally land you up wasting your time on nothing fruitful. If you ever find yourself in a dilemma where you can't figure out good topics to write about, you can guarantee you'll produce content your audience will enjoy by hiring for content marketing services to boost your blogging potential.
Prime Steps For a Head Start:
Here are some great steps which you can inculcate while striding towards your world of blogging!
The first and the best step towards creating excellent blogs would be identifying your audience and catering to their demands.
Once you know which field you are great at delivering information to and you connect with the audience, half of your work is done right there!
Select great topics to start with your blogs.
Best Topics for Blog Ranking
Blogging can be done depending on the type of blogger you want to be. In case you have decided which sphere your blogs will take care of, it becomes quite easy to filter the topics out. Since there is tough competition out there in terms of blogging, your blog has to be highly unique and creative in order to stand out.
If you have the best topics on your blog, it's not impossible for your website to rank on first page. Readers will find your topics relevant, informative, entertaining, or a combination of these qualities. You can start to talk about the most interesting topics that catch your attention based on your expertise, hobbies, or passion.
Here are some topics given below on which you can try your hands on.
Food and Recipe
This is one such topic that can never go boring or out of attention. People love to try and read about new food and recipes. Once you grab the attention of your audience by your blogging, you can gradually produce more and more fruitful insights.
Food is a topic that can easily call out a huge crowd but to sustain with that crowd and feed to their needs is the job done by your creativity and uniqueness!
Fashion
Nowadays individuals are pretty concerned about their appearance and are always in search of news fashion releases in the market. If you are a fashion enthusiast or keep a well-furnished knowledge in this field you may go ahead and start blogging about the new fashion releases and styles.
Technology
If tech and gadgets are something you are fond of, tech blogging is another interesting area where you can start a career. People usually look out for the best smartphone to purchase, or the best laptop to purchase. You can satiate their thirst with your blogs. How-tos are another way to attract a pool of readers to your blogging site. You simply can provide tech solutions related to various devices and software.
Personal Blog
As the name suggests, you just blog about your personal life and experiences. It's just as simple as that. When you blog about your personal life, make sure to be very truthful and clear about what you are writing.
Unless your audience enjoys your blog and connects with what you post you may fail to understand the demand of your people and gradually succumb to the disinterested population.
Sports
One such hot topic for blogging is Sports. While you enjoy watching and listening to the cheers in the sports field, make sure to just pen down and deliver to your audience what you experience or want to share.
You never know you might just give a kick start to your blogging career!
Politics
Politics is a subject that can never go out of matters and issues. While you start blogging about politics you may at once pull in a lot of attention. Generally, topics like this bring in a certain amount of controversies and lead to an invisible yet strong division amongst the readers.
Be ready to handle that with patience and diplomacy. You can become pretty successful by blogging on this topic.
Travel
If you enjoy exploring new places and knowing about new destinations, help your readers go with you and dive with you through your blogs!
Travel blogs are gaining popularity with every passing day. You can not only give information about your experience of travelling and that place but can also give links for stay-in, food and lodging places.
Music
You can take a dive in posting and blogging about music if you think you have the good taste and energy to feel the beats.
People might quickly get hands-on with your list of music choices and soon get accustomed to your blog materials. The best thing you can do to enhance your music blogs is by attaching links with your content. This will not only allow better clarity to your blog but also give your audience a chance to enjoy the same beats you are blogging about.
These are only a few topics curbed out of the ocean. You may still go around searching for great topics to blog on. Keep diving deeper and you may come out with what interests you more.
Steps To Rank Your Blogs Higher In The SEO
You probably have the best blog topics but only a few people engage with them. The possible reason is your blog pages aren't highly visible online. But there are certain strategies you can do for your blogs to rank higher in search engine results pages. Check the following steps you can take to attain this goal:
Try to attach the keywords with your prime content and use it at the beginning of the heading. You have seconds to catch your audience's attention with compelling content in the introduction. It's also the perfect spot to catch the attention of search engine bots to rank your blog higher in search engine results.
Try to post longer contents. Although several other bloggers say to keep your content brief and up to the point, the truth is the blogs that rank high in SEO are pretty long.
Increase your page loading time. Your readers might get impatient if it takes a long duration to open your blog.
Use easy to read words in your blogs. SEO loves to rank the blogs with easy readability on the top.
Keep optimising your content.
To keep pace with the dynamic world, keep upgrading your write-up.
Try to give a crisp and catchy meta description of your blog.
Give nice and attractive images if possible while writing in your blogs.
Keep linking your materials. Provide links if any in support of your content. This will enhance the transparency of your blog and satisfy your readers.
Try to boost your content for backlinks from other site owners. The more you keep linking your blogs with other site owners it is more likely that would link you back. This will gradually strengthen your relationship with other owners and give you an opportunity to fly higher in the search engine.
Make your page layout very easy to handle, navigate, and explore. Readers should get snugly around your page while enjoying the read.
As you can see, knowing the technical SEO can boost your blog ranking, so don't underestimate power of SEO. You can hire experts, like an SEO-knowledgeable web designer and SEO specialist, to help increase your ranking. These experts can also educate you about the best SEO technical practices. By doing so, you can apply them to your website and become highly competent in SEO.
Conclusion
The topics and methods given above should be enough to give you a headstart into your world of blogging!
Keep diving deeper and keep reading several other articles to get more ideas to start blogging.