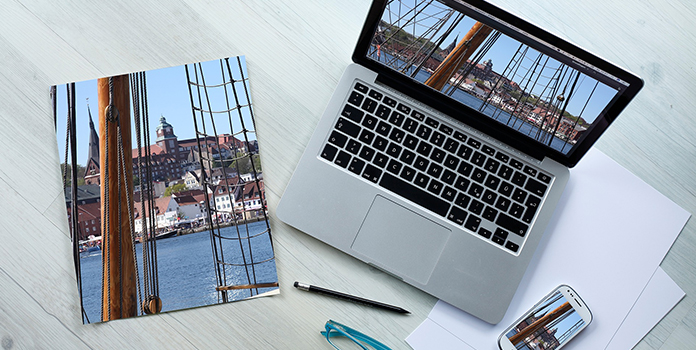 Since the emergence of websites for different companies in the digital world, the field of web page design has changed, and it is now letting competitors to play with more creativity.
The design of the official website of the company should have a strategy. Not only this, but every company must invest in the web design that should stand out among all the ordinary ones. Hence, you must hire professional designers.
So what do you think can make your responsive website amazing? In this post, I will introduce my readers with some read-worthy facts that can definitely help them in building the best website ever.
Let's check them out.
Get To Know Some Facts About Web Development
1. Various channels to communicate with the business
Your website should never let the audience switch their interest. This means you must focus on different communication channels to let the audience easily reach out to your company.
These situations should occur where they are clearly visible to potential customers. The settings should be varied so that users can use their preferred method, as calls can be a problem for some users and sending emails may take some time.
These methods of communication should be such that users do not have to wait long to contact the company. Users can become impatient and not communicate at all, which is why some companies use chats to address customer issues.
2. Don't forget the copyrights
Adding visual elements along with content enhances the flavor of a company website. Also, it contributes to engaging more users.
However, when companies invest in the web design services, they must warn them against adding images without permission or by citing sources, as this may lead to companies facing legal problems. This happens because all aspects of your website are considered intellectual property and thus are subject to copyright laws.
Hence, compliance with these laws is a must if the company is to avoid problems. The solution to this problem is to request written permission and pay for the use of images or use of images from sites that do not have copyright issues.
3. Safety is the first priority
Small businesses often think that problems can be avoided concerning the size of the business. But don't forget the sites have bots for serving the customer problems.
Regardless of the size of your business, whether or not it's popular, these bots don't matter. Therefore, companies should pay attention to website security by keeping a secure and reliable password and make sure there are no viruses or malware on your website regularly.
Otherwise, the web link could send spam to users who visit it.
4. Improve the site's content
The content of the company's official website is important because it connects users to your business, company and the products it sells. Therefore, it is essential that the content published on the website is of excellent quality and originality, in order to differentiate your business from the competition and help users understand your products, because this content is like what the company sells.
We must include keywords in the content displayed on the website, as it can improve the website's ranking on the search engine results page. Appropriate keywords should be selected by studying the content being written.
5. Get the customers involved in social media
Social media is another way to bring significant traffic to the website. It is the best platform for engaging your loyal and the most potential customers who have to reach out to you for the first time.
In the digital world, social media marketing has aided several companies in terms of promoting the business in a useful way. This is because we find the most active users on these platforms like Facebook.
Hence, you have to stress the social media pages if you really want to bring important leads to the website. Increase the engagement on the website by publishing regular social media posts. It will allow you to keep your followers in touch with the company. Make sure comments accompany your social media posts, create and share content related to your business, and indicate the interest of your followers.
6. Analyze the engagement
There are a few tools that can be used to analyze the marketing and website engagement your business creates. These tools are provided by different search engines (such as Google Analytics provided by Google).
These sites can help you take advantage of published marketing content and analyze content that is performing well and content that has not yet fueled the business. These tools can help companies analyze the traffic and conversion rates of websites and social media posts.
This helps businesses understand the types of content that positively impact product sales.
7. Work on your site
It is really important to hire web designers with professional knowledge to complete the web design process in a short period of time so that companies can start using marketing resources as soon as possible.
These can be content management tools that already provide structure for web pages, and the only remaining work is to customize them according to business needs and deliver content that entices users to visit the corporate website.
This saves time in designing web pages from scratch and can be designed in any way your business requires. You can also consult any website design company to help you get there.
8. Get the feedback
For any website, product sales highly depend on customer reviews on these products, which is a good way for potential customers to check the quality of the products they are about to purchase. Therefore, these are great ways to promote products on your site.
For example, if you've ever visited an online shopping site to purchase a product, you might remember to clearly check reviews to make sure the product is worth the money. Therefore, it is important to do positive or negative reviews for potential customers so that they can review before confirming the purchase.
Conclusion
So, what do you think of these facts or can you say the best practices? Companies like @TKDigitals never compromise on these techniques to achieve better results in terms of marketing.