Big Data
6 Simple Tricks to Enhance Your Business Intelligence Strategies!
Since the last few years, Big Data and Business Intelligence have become more than just buzzwords. Especially small and big enterprises, these are concepts that can turn around their profit game any time.
Every business house today needs the magic of business intelligence services to power up its existing business tactics. So, what is Business Intelligence (BI)?
Like Big Data and Artificial Intelligence, BI is another stream of analytics which is employed not only for fetching important insights about a company, but also to for a better understanding of the industry.
Business Intelligence is a comprehensive approach because you have to start from the basic while examining various layers of your enterprises, without leaving any stone unturned.
 How to develop BI strategies for your organization?
Incorporating your existing business plans with BI-driven ideas can help you to make well-informed decisions in business. But for that to happen, you need to have appropriate planning done, preferably by able BI experts.
Enhancing BI strategies to successfully drive your business forward needs stepwise planning as follows –
Create your BI plan
The first step involves understanding the specific needs of your company, for example, which BI approach to adopt, so that your company can benefit the most, and from where to source it. Then inspect how your business is performing, that is, keep a close watch on your profit margin, ROI, sales etc. The only way to figure these out is by monitoring historical data. Doing this, you can quickly understand what is lacking and what can you do to fulfill it.
Form your BI team
BI isn't a one day process that can fetch desired results in just a few days. Rather it is a continuous process that you will have to keep implementing, and needless to say, it is not the job of a single person. So you will have to appoint some professionals if your company does not already have.
If needed, engage a BI team that can take on and accomplish tasks, to keep the work going. The head of the BI do all the planning and assigns jobs to their teammates. The BI developers then work on creating modules that fetch data from the various sources. After that, a data analyst evaluates the acquired data and finds information from the raw data and provides reports to the management of the company.
BI if not done accurately is as good as not doing BI at all. So it is always recommended to hire employees with matching skillset for this task, instead of burdening the existing employees.
Know your data sources and build a data warehouse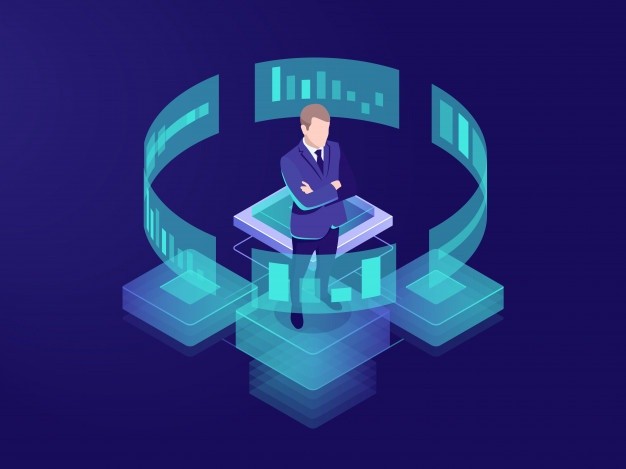 In order to strengthen your Business Intelligence strategy, you will have to check the various sources of data. Modern enterprises deal with heterogeneous sources, so data needs to be extracted accordingly before applying BI techniques on them. After extraction of data is complete, a warehouse i.e. database needs to be created to contain this extracted information.
Create a data dictionary to ease the earlier step
Gathering data from different sources requires organizing it appropriately. Unless this data is organized and maintained in a repository you will have a tough time hunting for the relevant data for applying BI strategies.
Large data inventories will keep increasing in volume day by day and thus would call for tremendous complexity while keeping it updated and organized. So it is better to put a consensus on data definitions to streamline it across your organization.
Clean your data
If you want to ensure the success of your BI, then clean data is a must. Data quality management is crucial here. Only after cleaning the data, can you be certain about the ones to act upon; making decisions based on data will also be much convenient then.
Generate fewer and more accurate BI reports
BI reports with findings from huge sets of enterprise data are generated periodically. Now contrary to what is usually done, you should ideally aim to reduce the number of generated reports. You can focus on enhancing their quality and timing so that your Data Analytics team are only fed with relevant and important details instead of huge chunks of irrelevant information.