SEO
The Ultimate Guide to SAAS SEO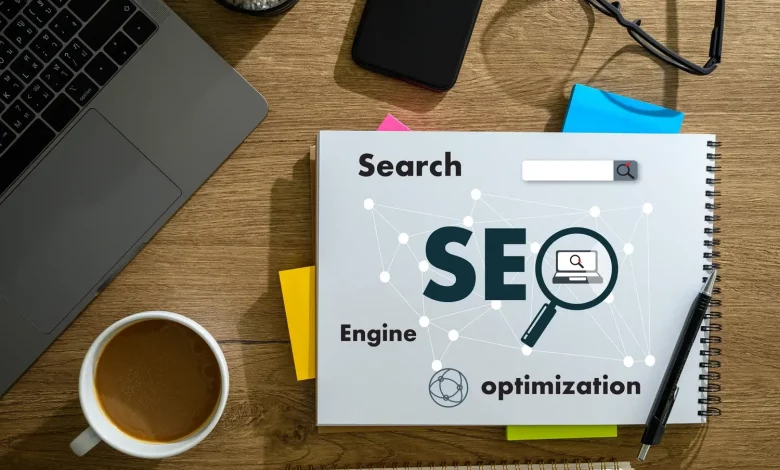 When it comes to SAAS companies, customer acquisition costs can be huge. Seo is one of the best ways to balance advertising with cost-effectiveness and more sustainable marketing tactics. You would be wondering what SAAS SEO is and how you can learn everything about the same, as you can find all the details here.
Tips to Get Going with SAAS SEO
Firstly, Learn About Your Organic Search Competitors
you would be competing with some websites, but you must know they are not in the organic search. You can find the search engine ranking result pages loaded with review websites, affiliate websites, industry expert articles, and blogs besides companies that at least target your audience by solving all the issues which are overlapping
All the websites aim to get one part of the organic search. You need to have a list of further SEO research and keep a tab on your progress. One of the best ways to find organic search competitors is to plug in the dominant website in the site explorer of your industry and then check the organic competitors' reports.
The report will feature several websites that rank for keywords similar to the website on a given input. It would be best if you focused on building a list of at least 15 to 20 relevant websites competing in the industry.
Don't forget to check the report for around two relevant domains to get a better output. It is mainly because not all the competitors would have optimum keyword overlap. When you see the list, you might also come across some websites you would see for the first time.
Understand What Is Working For Your Competitors
Make a list of all the organic search competitors. You can term it the SEO competitor analysis. The major objective here is to understand what is working for your competitors. It includes the best-performing pages, website sections and the content type that attracts most of the backlinks.
You must make notes so that you can take some inspiration from the competitors and execute the ideas better.
Check if the competitors drive optimum traffic to the blog page's knowledge base or another content type. If yes, you have to check their website structure approach, and you will find all the answers to your queries. Once you have checked the high-level picture of the organic performance of the website, then you need to consider checking the granular performance. You must plan your content step-by-step. When you understand what type of content drives optimum traffic to the competitors, you will ensure that you implement the same.
Lastly, remember that all the pages do not drive optimum conversions even though they generate maximum traffic. It is because some of them cover the top funeral topics, which have a lot of search demand.
Learn About The Type Of Content Which Attracts Most Of The Target Audience
You would have heard that backlinks play a crucial role in ranking factors in SEO. It is nothing surprising to know that attracting and building great links to your content is challenging. Some content types can get links in a blink of an eye, but others might be challenging. You need to ensure that you develop interesting and valuable content.
Put Your Best Foot Forward To Come Up With The Best Keywords
It would be best if you got inspired by competitors, but when doing so, you must prove some of your unique ideas and research information. Keyword research plays a crucial role here. Keyword research is the process of understanding the language of your target users. It is the language your target users use to search for your product, services, or content. You have to talk about the search intent first.
Here it would be best if you told the why behind the search query. Search engines always look forward to providing optimum relevant results, whether a news article or a regular blog post. Keywords in SAAS SEO are divided into categories like blog posts, knowledge-based pages, product and service landing pages, and comparison or review pages.
You have to save the keywords to the list, and you can come back later while planning the content if you stumble upon the list of some keywords and do not know which one is relevant.
There will also be overlapping keywords that will be mixed with the search intent, so you have to stick with the label. In short, you have to use keywords relevant to your business and not any keywords that are just right for you. You can also label your keywords with informational navigational or even transactional searches. Hence SAAS specific labels are pretty useful whenever you return to keyword research hence creating a list of keywords that you would rank for plays a crucial role.
Come Up With Product-Led Content
It's time to put all your research and comparative analysis into content creation. Product lead content marketing is the major marketing strategy. Readers will learn about some SEO or a broad marketing topic while discovering how the products can help them. You can focus on organic search and make your channel number one in your industry even if your keyword research has several thousand hundred or even 10s of different topics.
Develop Some Free Tools As Your Landing Pages
once you are on the product pages, several companies would have just found making different products accessible without friction to be a pretty successful marketing strategy for the landing pages that can drive optimum traffic and attract backlinks.
Create Different Comparison Pages
When you are paying for SAAS products, you have to do a lot more research; it is nothing surprising to know that there is a huge surge in demand for keywords having product comparison search for you have to be very honest when it comes to creating a comparison page for a long time. It would be best if you created comparison pages centred around different features and prices to make the products look better or even alternatives.
Always Have A Strong SEO Foundation.
If the technical foundation is not great, it might be all or nothing. No matter how good the content is, you will not get the desired ranking. You need to ensure that the search engines can easily process and access the content you want to rank on the search engine result pages.
Conclusion:
Hence, whenever you do SEO, ensure that all the strategies align with the overall marketing objectives. SEO is a versatile field, so broadening the skills in other marketing areas always works as a boon.