SEO
How To Incorporate Cybersecurity Into Your SEO Strategy?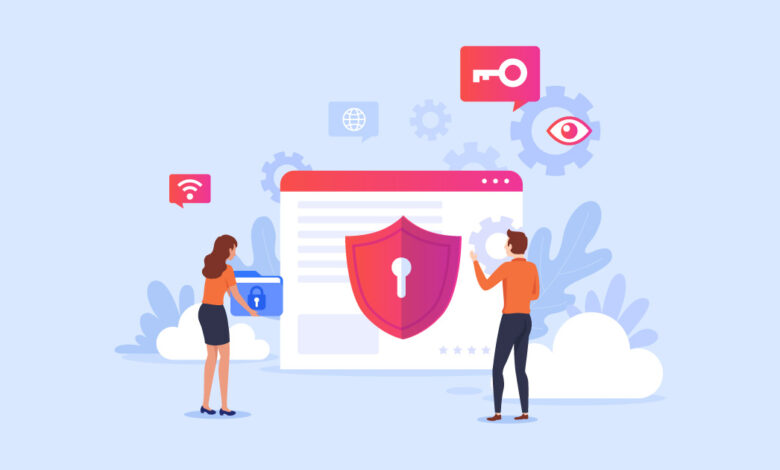 Today, every business has taken an online approach and uses digital media to reach out to their audiences. This means the internet has become an online pool of sensitive information that not secured properly, can be misused.
We see businesses think that cyber attacks are mostly made on big websites or online businesses. Well, that used to stand true when only a few businesses have taken an online approach.
Post pandemic era is the real example of just how businesses have started taking their online presence seriously.
In fact, Cybersecurity is not only for securing your website from cyber-attacks, but it also helps you to boost your SERP rankings. If your business is centered around audiences' information, the only way you gain their trust is by having a high-level cybersecurity system in place.
How To Incorporate Cybersecurity Into Your SEO Strategy?
The Internet is an open network that can be accessed by anyone. Hence, it becomes necessary to have Cybersecurity in place to restrict an unauthorized infiltration to your website.
We all know, the HTTP certificate is no longer reliable to provide advanced security. On the contrary, HTTPS has replaced HTTP and has become the new face of cybersecurity standards.
Usually, certification is done with the help of the public key infrastructure (PKI). Today, these PKIs are very important to authenticate your online presence.
Here is how you can use Cyber Security in your SEO strategy.
1. Recognize Warning Signs
Data hacks always happen after a few warning signs. Be careful and attentive to those warning signs. Cyber attacks are mostly made with the help of bots. Hence, most people are not aware of the attacks.
Cybercriminals always rely on the websites' weak side and send bots to scan your website for the weak spot. Hence, be attentive and careful about the warning signs.
Below are a few warning signs that show your website is under attack.
Presence of strange coding scripts.
Your login credentials do not work.
Frequent and random pop error messages without any visible issues.
2. Keep Tracks Of Notifications
Most people do not give a second thought to go through the notification. We understand who wants to go through all the spam messages and some of the obvious notifications that you know will be there. But even so, going through it once every day will ensure that you are not missing out on any important notification.
When your system is dealing with cyber attacks, it tends to notify the user about the attacks. Users can use these notifications to know what is happening to your system and take the right steps to counter the problems.
3. Make Security Checks A Part Of Your Strategy
Cyber attacks can become subject to financial losses, and hence, you must make security checks a part of your strategy. When your website does not meet the right security standard, your prominent customers will get warning signs when they enter your website. This can make them withdraw their presence from your website.
4. Use Effective Scanning Tools
One of the best ways to restrict and prevent malicious activity on your website is by simply taking help from cybersecurity tools and software. These tools keep an eye on your website 24*7 and ensure that no fraudulent activity is taking place on your website.
5. Protect Your Privacy With VPN
VPN stands for Virtual Private Network. It is a tool that helps the business mask their original IP address and add an additional layer of security.
There are three main ways in which VPN increases your data security.
It encrypts all the sensitive data.
Intercept malicious attempts like Phishing.
It masks your original IP address.
Conclusion
You need to understand that internet security matters, and it is not an option but a responsibility. If you want to make your business flourish online, you need to have a good quality cybersecurity system.
If not, cybersecurity breaches can cause your business to accrue a hefty loss. Loss is something that can be covered easily. But, what about the reputation you lose during the process.
Now that you know that safety is a crucial part of your online business, what are you waiting for? Take help from the professionals.