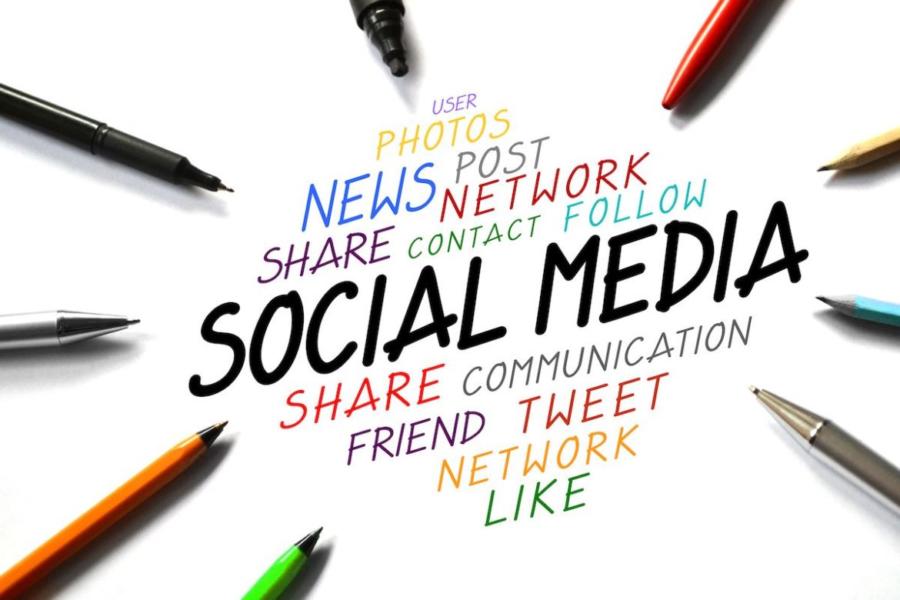 A decade back Facebook probably was used more for sharing personal moments and views. But not so today! The entire social media networking scene has changed, and it has groped in successful brands that use these social platforms to market their products,new launches, developments, services above all their brand. Social media makes it easy for online customers and viewers from across the globe to view interesting content and respond to it. Based on these conversations, brands can manage their marketing strategy and come up with products and services that cater to customers' needs better than ever.
Hence, developing a smart social media marketing strategy is an essential part of your online marketing strategy. For that, you can reach out to an expert SEO agency or professional and have a customized plan. You can also browse through SEO Marketing get professional assistance.
Every online business has some preparation to do by themselves to make the most of their social media marketing campaign. Discussed below are some useful must-dos to add to your social media marketing strategy.
Devote ample time to know more about which social media works
Today, you will have access to adequate social media marketing guidelines online. From interesting websites to free eBooks, there are many information sources available that you can read at your convenience. So, if you want to know more about how social media works, you will find easy ways to learn more.
Social media experts suggest that it is crucial for business owners and entrepreneurs to take out ample time and know the latest social media trends. The basics of social media are not difficult to understand. But what needs time is to figure ways in which you can make it work for you. Companies always have the chance to appoint a social media professional for the job. But learning the tactics yourself will help you stay on the same page as your social media manager and also help you to ensure that the work is getting done effectively. It will help you to attain your online marketing targets seamlessly.
        2. Always listen to what your consumers have to say
It's true that your brand exists because of your products, services, marketing objectives and the like! But it is also true that it's your audience that contributes to your brand's success. Hence, it is imperative that you listen to your customers well. So, stay tuned in to the conversations that take place through the Facebook replies and shares and Twitter retweets and the like. Today, customers are cyber-savvy and love to make their voice heard either through a public review, email or a telephone call.
The moment you start listening to your online audience, you can zoom in to a world of opportunities. You have the chance to audit the social media followers and recognize who are the primary influencers. You can also know the section of the audience who actively respond to your posts and the ones that don't. That way you can think about targeting those customer sections, which are still not following your brand actively.
        3. Opt-in for automation for reliability
Today, there's both ineffective, spam-driven automation as well as a smart automaton. Its not intelligent to keep sharing promotional offers throughout your day. This way you will lose out on all your followers. You need to make use of your SMM panel presence in a smart move. Use it as a channel to communicate and converse with your target audience. You can also offer them the relevant data. And the moment you start to do that, you can generate delighted and engaged brand supporters. And this is a useful tactic leading to online sales as well.
Have you employed full-time social media professionals? If yes, then ensure that they place relevant content from all your social media profiles in a consistent manner. Today, you also have access to Hootsuite and other automation software that provides free plans, which can maximize your efficiency. When you manage all your posts well ahead of time, you can reply to all the comments that your social media followers have shared.
        4. Make it a point to engage your online audience and delight them
Making bland social media posts will not work for you today! Posts that don't resonate with your audience at large doesn't have any relevance. Your social media followers want to feel counted and engaged intellectually and emotionally with your posts. Hence, refrain sharing posts for the sake of it and start to create engaging posts that would stir up public interest.  You can engage your customers by posting about your new range of cosmetic products and linking it with any of the queries that your customers have. Also mention in your social media post, that you want people to share their views. Make sure to acknowledge their views shared with alike.
And if you find it befitting you can also post a reply to these comments. Another way to keep your online audience engaged is by coming up with online polls and votes. You can even add quizzes if you want to. Make sure you keep a reward for the winner. It will entice more social media followers to share their replies and hence, generate better customer engagement. As a reward, you can provide them with discount coupons, vouchers for your company products or merely arrange a gift hamper. It will increase customer delight.
It's true that social media has trolls today who generate negative talk online. But there can be a situation where an online user is genuinely unhappy with the way your customer care executive behaved with them. Or they might have a difficult time paying online. And these customers can post an online comment. The best way to address this negative feedback is by acknowledging the comment and looking into the matter. If there has been a mistake from your end, correct the same and get back to the user, thanking him/her for the feedback. It will help to generate a positive stir about your company. Use all the strategies mentioned above and check the ones that work in your favor.