SEO
Importance of Local SEO Search Improving Your Brand's Visibility Online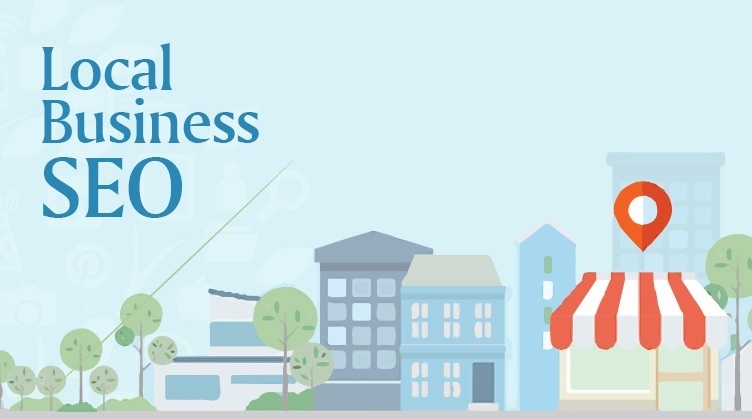 In this digital world, digital marketing strategies play an important role in promoting your products or services in the online world. One of these popular strategies is search engine optimization (SEO). Generally, SEO refers to a process of optimizing a website to generate more organic traffic, increase conversion rates, and help build a strong online presence.
However, if you want to get the most out of your SEO efforts, you may need to be specific with your campaign. This is where local SEO enters the picture. It involves optimization of a website for a specific location. For example, if you're running a local business, you apply local SEO practices to ensure your website ranks highly on the search engine result page for searches initiated by local audiences.
On the other hand, it's important to know that local SEO isn't only designed to improve your website's search engine rankings. It can also be an excellent way of boosting your brand's visibility online.
If you're new to this concept, continue reading this article to learn the importance of local SEO in making your brand more visible online.
Understanding Local SEO
Local SEO helps in promoting a business online. You can thus get more local consumers spreading awareness for your products and services. Nowadays, with the use of voice search in smartphones, local promotion is gaining importance. Daily millions of users use the internet to find the best-rated businesses in their locality. In this way, local landing pages, local listings get a good recognition in recent days.
However, dealing with local SEO can be challenging, especially if you're a beginner. In that case, working with a reputable SEO company may be an excellent idea. These companies are familiar with how local SEO works, so they can help you develop effective strategies ideal for improving your brand's visibility online.
Developing My Business Listing Using Google
Here, you have to claim or create Google My Business listing adding contact details, address, opening hours etc. Make sure you enter some details on every platform online to get good responses. It helps your business to get a higher rank in the search engines ensuring that you drive more traffic to your business.
Creating Location-Specific Landing Page
It's good to create separate landing pages for each location. It helps your business to get the top position in the local searches. In this way, you can stay ahead in the competition attracting more local consumers.
Google Map
It's another important feature incorporating which that shows a strong online presence of your business. You can easily add an URL using which users can schedule appointments in the map or they can use the SERP.
Using Proper Citation
Directories also play an important role in improving your local search results if you are able to use them in the right way. Citations boost the local SEO rankings due to which your business gets a good recognition and thus your consumers can easily locate your business online.
Getting More Reviews
Online reviews always help your business to grow online. It attracts other consumers and they can thus know more about your business. It provides all precise and genuine information due to which users feel happier knowing that he/she can find the best search results.
Optimizing your Site for Targeted Keywords
First, you need to find the targeted keywords and then you have to choose the pages where the targeted keywords would be set. Make sure you create a suitable SEO-friendly page and Google can easily crawl the World Wide Web using the URLs.
Schema Markup
It provides all necessary alternatives for improving the SEO ranking of a page. Usually, it's a part of HTML that gets included in your site featuring desired SEO results. Here, you would find the tags and images that help your business to achieve a better position in the search engines.
Gain Links from Other Sources
Link building comes out as an important part of SEO. A link to another website is the key to get good recognition for your business. You can use certain social sites such as LinkedIn, Twitter, Facebook, Instagram and YouTube that makes it easier to improve your business's search results in real-time.
Creating good content and Doing Promotion
It's always important to frame unique and high-quality contents. Ensure that your contents clear the queries of users and thus become interesting pieces. Usually, higher word count is said to be an effective one and thus you need to frame the contents accordingly. And you need to publish the contents on a regular basis in order to get the best outputs.
Measuring Results Using Analytics
Google Search Console is a free tool that helps you to know the present position of your business in the search engines. Once you comprehend the position you can come up with innovative strategies to improve the position.
Overall, here you can find all the necessary features following which you can easily boost your SEO ranking. You can thus carry out a successful SEO campaign comprehending the benefits of organic search.