SEO
SEO Guide: Why You Need an SEO Expert for Your Website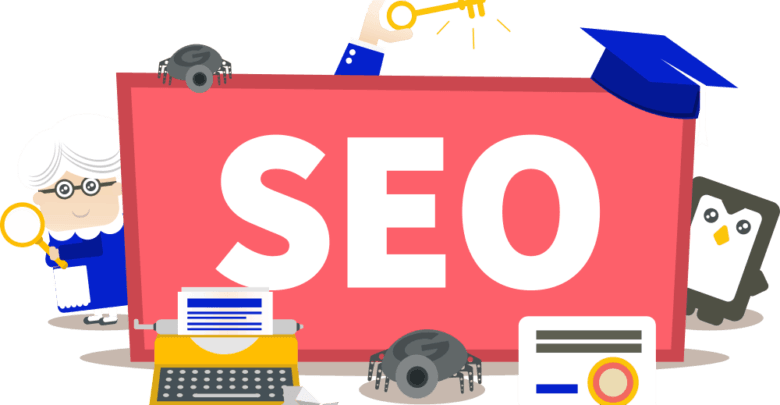 Search engine optimization or SEO is important for businesses that want to build a strong online presence. SEO can come in handy for websites that are still struggling with visibility to their target audience and the search engines. They can also help your website to rank better on the search engines results pages.
To ensure online recognition and getting traffic to your website, you will need the services of an SEO expert. There are countless benefits of hiring an SEO consultant rather than opting to do the work yourself. Professionals have all the tools and expertise to deliver the best results for your website and your business. This is why you need to leave everything to the experts.
Why hire an SEO expert?
Running a business and handling the SEO needs of your website can be quite a challenge. As a result, one thing will suffer in the end and that is definitely your SEO campaigns. Business owners need to hire an SEO expert from a reputable agency to handle the job for them. This will help you save time and allow you to handle the needs of your core business. With the best SEO strategist, you will save time and money.
Many people believe that having an attractive website is all you need to have an online presence. However, this is not true because a website that is not fully optimized is not known by target audiences and will be sluggish. Professional SEO campaigns over time can help your website to get traffic and convert. When you hire an SEO expert, you will experience lower bounce rates to your competitors and your audience will spend more time navigating through your website. You should avoid handling your SEO and leave it to the experts who have all the resources and skills to achieve better results. With professionals, you will be guaranteed of more visitors, more clicks, and better ranking on the search engines.
Search engine optimization is ever-changing. With Google making about 600 algorithms updates every year, busy business owners may have challenges keeping up with these updates. This is why hiring an SEO consultant makes more sense. You will have peace of mind knowing that your website will always be uptodate. SEO experts work in this industry and will be conversant with any new updates and will ensure that your website is updated too.
To stay on the search engines good list
When it comes to SEO, you need to always adhere to the rules set by the search engines. This will ensure that you stay on their good list and avoid any penalties or your website being banned. Taking shortcuts with your SEO campaigns can result in dire consequences that will negatively affect your ranking.
Techniques such as keyword stuffing, spam-commenting, link farming, creating doorway pages or incorporating invisible text on a page are considered unethical and can get your website blacklisted from the SERPs. This is why you need an SEO expert handling all your SEO efforts to ensure that your website is always on the good list of common search engines like Bing, Yahoo, and Google.
Many people believe that they have the knowledge and skills to handle all the SEO needs of their websites. However, when you work on the same website for a long time, it will get boring and you will not have objectivity. Furthermore, you may end up not being creative over time because everything will just seem the same. This is why you need to seek a second opinion from someone who is not emotionally invested in the website. SEO professionals will guarantee impartiality and will bring fresh ideas, creativity, and fresh eyes to all your SEO efforts.
SEO is a crucial part of most digital marketing campaigns. Whether your business has been online for years or you are just starting out, the competitive nature in the online space is not for the faint-hearted. By hiring a local SEO strategist, your business will stay relevant, you will drive more traffic to your website, and you will enjoy higher conversion rates.
An SEO expert is the only professional who will understand the needs of your website and ensure that you connect with your target audience. A seasoned and skilled SEO consultant will handle everything for you from web content development, keyword optimization and blog commenting, to creating backlinks and so much more.