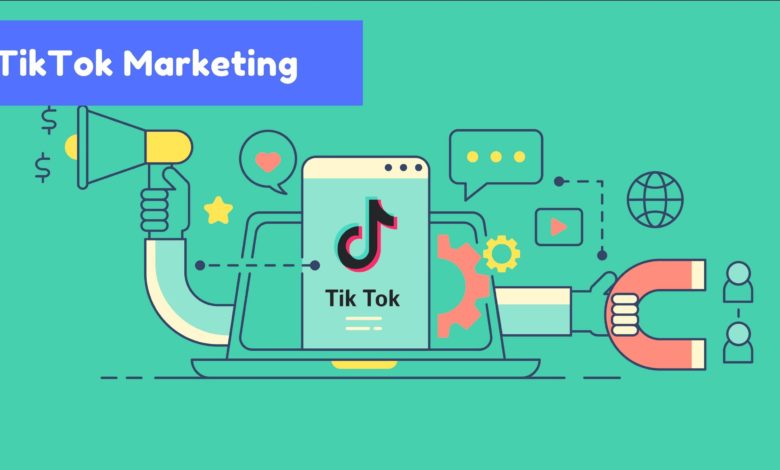 TikTok is one such app that gained popularity faster than a forest fire can spread. Individuals are scrambling in the respective app stores of their Android or iOS devices to download this trending app to understand why it's so famous. Similarly, marketers belonging to various business companies are also attempting to comprehend whether they can use this app as a mode of promotion.
This topic aims to unravel the mysteries behind the swift ascent of this app in the world of social media. It's safe to say that TikTok primarily appeals to the youth. With its growth, it currently offers a range of options that allow marketers to post advertisements. However, the managers of TikTok are also taking a few extra measures to educate users about using the app safely.
If you're planning to use this app as part of your marketing ventures, then this topic will prove useful to you.
About TikTok
If you ever used Vine, then you shouldn't have any trouble understanding TikTok.
Most of the users of this app uploaded videos where they lip-synced to music videos on another app called Musical.ly. Of course, the more talented, technically-savvy, and proficient members used to upload original content. The latter group gradually became some of the top influencers on TikTok.
TikTok videos can be longer than 15 seconds, but users can connect several clips to form a recording of 60-total-seconds. As a user, you may also consider uploading longer videos that you recorded outside the app.
TikTok offers the live-streaming option along with a range of tools and filtering systems to help you enhance the videos that you launch.
The designers of this app attuned it in a way that adheres to modern usage trends. It caters to the audience that looks for new and exciting ways to connect. Based on the statistics brought forward by Android and iOS platform managers, TikTok is one such app that's hitting the right notes with its users.
For marketers
Now, how can you use TikTok for marketing purposes? In reality, utilizing this app for promotional ventures is an easier task than you believe.
Currently, you can rely on one of the following three options if you're thinking about utilizing TikTok for promotional purposes.
You can utilize the services of influencers to make your content visible to a broader but appropriately-targeted audience.
You can create a channel for your brand and upload videos that appear relevant to your business.
Finally, you can pay to launch advertisements by utilizing the new campaign options offered by TikTok. While it's entirely your decision, it would be best for you to avoid using this option until the market establishes itself.
When it's about being funny and creative with your marketing ideas, TikTok is undoubtedly the best platform for you. Here are a few of those ideas from which you can draw inspiration.
As a marketer, you are probably aware of the fact that consumers are becoming increasingly cynical regarding advertisements. In such a situation, you may think about releasing unedited videos on TikTok. It's a superb way to showcase how people use the products and services of your brand in their daily lives.
If a user of your product has to assemble it before putting it to use, then you can release user-friendly step-by-step videos on TikTok. In these videos, you will show people how they can assemble the product. You can also link it to your packaging.
TikTok is an outstanding platform where you can showcase behind-the-scene on in-the-moment videos. How can such videos enlighten your prospects? These examples will help you understand.
The Human Resources department of your brand can make training sessions much more interactive by using live TikTok video sessions to conduct the training.
The landing pages can lead you to pop on to drive traffic toward lead magnets.
Boutique stores can use TikTok to release the all-time popular try-on videos. You may consider filming videos for the entire season. Just make sure that you keep them funny and fast. You can also add your own funky music to make the videos more interesting.
Since TikTok has a massive young demographic, you can use it for higher-education marketers and college and university students. You will find a lot of content from campus sports events, dance marathons, BTS, etc. These videos will do well undoubtedly.
Renowned and reputable clothing brands can taste the sweetness of success almost immediately if they use TikTok.
Restaurants can benefit profoundly from using this app. Chipotle was the first popular chain-restaurant business that used this platform for promotional purposes. Recently, the brand launched its second TikTok campaign called #GuacDance Challenge. It encouraged fans to show off their dance moves while adhering to the theme of avocado. Dr. Jean's song called "Guacamole Song" inspired the fans.
Another way to use TikTok for marketing is to resort to the hashtag challenges because they fuel engagement. Hashtag challenges are easy to join and are full of fun. If you are relatively new in the market, then you should use influencers to kick-start your challenge campaign. With this option, your lesser-known company will soon become a well-established brand.
Final considerations
As you can see, you have plenty of opportunities. If one or more of these ideas appealed to you, then you should start testing their efficiency as soon as possible. However, you also have to determine whether the strategies are worth your resources or not. After all, everything boils down to the preferences of the audience of your brand. Also, you have to consider whether your audience uses TikTok at all or not
Then again, if your audience isn't using TikTok today, then will they continue to avoid it forever?
The rate at which TikTok's popularity is growing, it's understandable that the app is here to stay, and if you don't use it to your advantage, then you will miss the chance to build a massive audience for your brand.
Besides, TikTok advertising is still in its infancy. It means that you have to make haste before the fertile land loses its fertility. The faster you can be, the more opportunities you can reap.