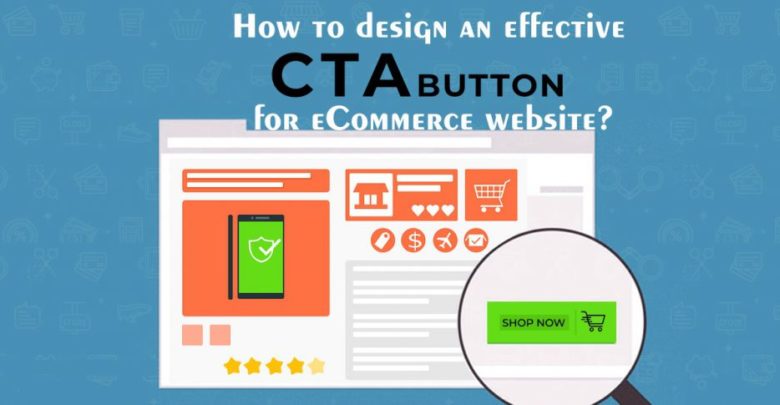 Nowadays, a large number of ecommerce websites are growing around the internet. Technology in e-business is also changing the way shoppers used to shop. Due to the continuous increase in demand, companies are looking for the new ways to improve the customer experience with various strategies.
When it comes to the designing of UI/UX, e-commerce call to action buttons helps in driving the visitors to your website. However, there has been a drastic change we have seen in the way people shop due to the increasing number of e-commerce websites. With these effective ecommerce web development strategies, you can make the most from CTAs.
Introduction to CTA (Call to Action)
CTA or Call to Action are the types of buttons helps the customers to move to a particular direction or action. If you want to facilitate your customers with the ease to reach the right place then make sure you keep your CTAs straightforward and clear. As a result, the importance of well-managed call-to-action button keeps on increasing in the world of competitiveness. If you have placed CTAs at its right place then you are doing good to strengthen the relationship with your visitors by keeping them occupied on your online store.
Though, in the world of e-commerce web designing, there are no strict rules about the placement of CTA. But it becomes important from a user point of view to make it compelling and highly-effective.
Content or Language for CTAs
Many of the ecommerce sites do the mistakes of making longer and complicated content for CTA. Always keep it short and engaged. The wonderful words like "Buy Now" and "Shop Now" in order to bring customers to the product pages or even checkout pages.
Placement Matters Most
If you want to make your customers to notice that specific action, you need to check the placement of the call to action button. It neither should be at the top or nor at the bottom. It should be at a convenient position so that to avoid excess scrolling on the page. You can even name it with "Add to Wishlist" or "Add to Cart".
Give It a Pleasant Color
It is important to understand the science behind the coloring of CTA buttons. It neither should be too bright nor too contrast. The color scheme for the CTA button should be in line with impactful colors.
Focus On Mobile CTAs
Due to the increasing number of online shopping from mobile, it becomes important to give special attention to the CTAs of mobile. While making sites for mobile, you need to make sure that no distraction may disturb your planned call to action.
Never Make Your Visitors Wait
When it comes to ecommerce homepage design, it becomes necessary to provide your visitors with the benefit of buying without scrolling too much. No doubts, visitors get annoyed with long scrolling on their mobile devices.
Conclusion – If you want to improve the performance and customer experience of your website then it understanding the game of CTA becomes important. You can take the advantages of these professionally suggested ecommerce web designing development tips for your own e-business website.