SEO
How to Help Online Customer Review for Local Search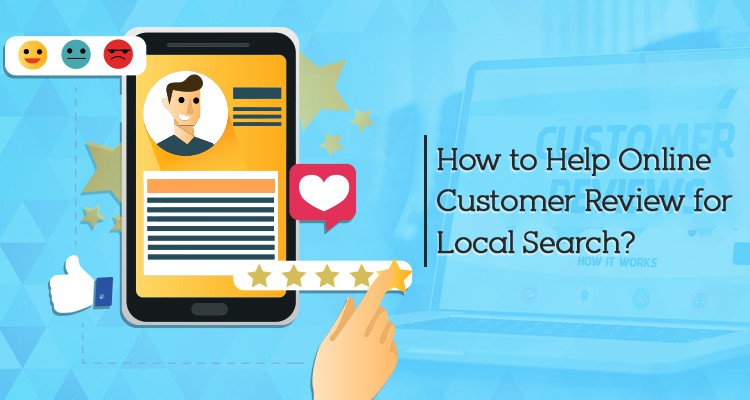 In the modern digital world, every business needs to prioritize on having an online presence. You build a website, put in customer testimonials, create profiles for your business on social media, and regularly your business listings on Google. However, the online reputation you build up is not merely a result of the work you have done at your end but a culmination of all the instances where your local small business has appeared online. This also includes an online customer review. With Google Review and other similar sites prevailing and growing in power, you as the business owner need to understand what impact it will have on your business and how reviews can be used positively as a local SEO service for building up on your online reputation.
What are online customer reviews?
Online customer reviews help in providing a positive or negative highlight on various aspects on your business which could include customer support engagements, purchase interactions, services, as well as products offered. These reviews can be found at numerous different places such as:
General search engines providing local SEO ranking such as Yahoo or Google
Directory sites such as Yelp
Niche sites such as Zomato or TripAdvisor
Paid SEO services
Social media sites such as Facebook
While these sites can be explored for star ratings and direct reviews, other forms of online reviews can be considered as well such as third-party blogs, social media post comments, or comments that customers leave on your business blog.
Online reviews can be a powerful tool for your business
Online customer reviews can be found in plenty across the Internet and are also used widely for making important consumer decision. Statistics show that 90% of customers look at online reviews and 88% are trusting of them when taking a business into consideration. So if your business does not have an online review system, 88% of your potential customers are being denied information they regard as important for taking purchase decisions.
Further, 72% of the consumers say that they find a local small business to be trustworthy if it comes with positive reviews. Additionally, customer spending goes up by 31% on a business that carries excellent reviews. On the flip side, 86% of consumers will decide against making a purchase from your business if there are negative reviews about you listed online.
If you have been running a business for a while you would have noticed how powerful online reviews can prove to be. Apart from the review scores, many of the reviews themselves show up in the local SEO ranking page when searching for your business. Often, the reviews show up in the results pages long before a user even comes anywhere near the website.
Be wary of the negative reviews
A bad review is something decried by one and all, and if you are a business owner, your aim will typically be to maintain a positive online reputation by means of customer reviews. Unfortunately, mistakes and miscommunications are all too common and it won't be long before a negative online customer review comes calling. Worst, there is little you can do about it!
It is far from ideal to be hit by a negative review but they do not signal the end of the world! If you can respond well to these negative reviews, you will be able to mitigate the damage they could possibly inflict and, in certain instances, even benefit from them. For example, thorough follow up of a negative review could prompt the customer to replace the same with a positive feedback.
How to build on positive reviews for promotion?
How do you drive your customers to write those glowing recommendations that will be your key in closing that next big deal? How do you know they are happy with your service and satisfied enough to give a positive review? Here are some strategies in SEO for small business that can prove helpful.
Create different channels for getting reviews: Before a potential customer comes anywhere close to your website for learning about the business, ensure they are able to find out more about your business from different sites they might use for research. Some of the popular sites frequented by customers for posting reviews have already been mentioned above.
Show them optimized content: Third-party sites may carry unsolicited happy or unhappy reviews about your business but once they are on your business websites, give them an easy opportunity to leave behind a review there as well. Optimize all content on the site so that customers may have an easy and quick avenue for writing their reviews.
Give them incentives: Your customers' time is as valuable as yours so give them a reason for wanting to leave a review. Incentives always work and you could try that method to get your customers to write something good about your business.
Meet customers where they belong: Asking a Twitter fan to leave a review on Instagram is not a good idea! Ask your customers to leave reviews on the platforms they frequent the most. This will also give the impression that you are aware of their social media preferences and habits.
Respond to all reviews, and yes this includes the negative ones: This is one area where many businesses fail, leaving the negative reviews unsolicited. Send a thoughtful response to the negative reviews as well and try to resolve whatever has gone wrong. It could actually help your local SEO ranking in the long run.
Conclusion
An online customer review today goes far beyond a mere testimonial for your business. With more number of directories, platforms, and websites, and the growing interconnectivity among these, monitoring and managing your online reputation has taken on an unparalleled importance for good local SEO results. By creating the right balance of response, maintenance, and prevention tactics, you can leverage the power of Google Review to give a boost to your local small business.