Web Design
The 12 Benefits of Your Logo for Your Business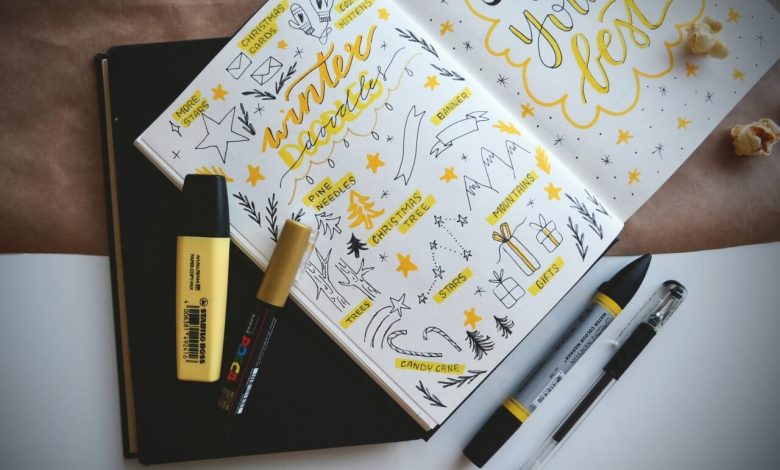 Marketing is a crucial aspect of any successful business. Whether you're planning to implement online or offline strategies, there are a few things that'll always be useful. One of them is the choice of your brand name.
You'd want to choose a name that's not only reflective of your products and services but also easy to remember. Another important marketing factor is the visual side of things: the logo. Your logo needs to represent your company in a relevant and memorable way. Finding the right tone and imagery for your brand can be a challenge but it is well worth the effort. A free logo maker can help you test ideas without breaking the bank.
That said, this article discusses everything you need to know about a logo and how it can benefit your business.
What exactly is a logo?
At their most basic level, logos are text and image symbols that help us recognize companies you like. The goal of logo design is to produce the perfect visual brand emblem for a company. A logo usually consists of an emblem or brand symbol, a logotype, and a phrase.
A logo's most fundamental function is to set it apart from its competitors. But wait, there's more! Your brand's foundation often gets built on a strong logo. There are several benefits of a logo; It helps clients understand who you are, what you do, and what you care about.
One of the most important aspects to consider when developing a successful business is your logo design. Creating a logo design can help advertise your business even more. Make sure the logo is simple and easy to understand. While designing a logo may not be at the top of your priority list, but benefits of a logo make it crucial to your company's success.
Along with good references and high-quality merchandise, your logo may help you make a strong first impression and expand your consumer and client base. If you're launching a business, the first thing people will notice is your logo.
You must make a good first impression as the face of your firm, or clients will go elsewhere. The first step should be to learn how to create a great logo design since an eye-catching design will grab your audience's attention.
In addition to enhancing brand recognition, there are more benefits of the logo. A logo may be a useful method for developing brand loyalty. If you have a logo that potential customers can relate to intellectually and physically, they will become dedicated fans of your company. As a result, an effective logo design is required.
Whatever business you run, several competitors will be fighting for the same customers. Because a strong brand is founded on trust, your logo should reflect that to appeal to a youthful audience.
One of the benefits of logos is that they are often the first thing that generates an emotional reaction to your favorite companies. Consumers who can relate to your logo on a personal level are far more likely to remember it, and if they have positive memories of your company, they are much more likely to stay loyal to it and use your products and services.
If you don't have a logo, read this list of '12 benefits of logos' and obtain one right now.
What are the advantages of having a logo, and why do businesses need one?
1. It Can Be Found Almost Everywhere
Using your logo to promote your brand and message across social media, packaging, commodities, and other mediums is a great way to do so. It's simple to notice whether you're at a store, a customer's house, an internet store, or anywhere else.
2. Serves As Your Company's Initial Impression.
Your company's logo acts as its public face, and "you only have one chance to create a first impression," as the adage goes.
A logo also serves as a visual representation of important information about your business. Do you like your company name to be written in plain text rather than a catchy design? Would you want it to be the first thing a potential customer sees when they visit your website? You do, after all, want to make an impression.
3. Aids In Brand Awareness.
Your logo may leave a lasting impact on your customers, reminding them that you exist!
If said, in other words, logos can create strong associations with a firm. This linkage aids in the recall of your brand by customers. Logos are such an important part of a company's identity. Consider how well-known brands like Adidas and KFC are without their brand names.
From the perspective of consumers, a logo defines and establishes your brand. Companies such as Coca-Cola and McDonald's have etched their logos on the minds of their customers. In your logo design, be sure to incorporate your company's name as well as your marketing tagline.
4. It Allows You To Project Your Personality.
Logos may help clients recognize your company's uniqueness, making it more enticing to them. Customers may feel at ease and trust you if your logo features a lovely cartoon figure or a cute animal. A colorful or customized logo may demonstrate originality and inventiveness. You may also communicate a sense of speed and efficiency using your logo.
5. Its Popularity On The Internet.
If you have a distinctive logo, you can boost your ability to develop an Internet presence. A distinctive logo is essential for distinguishing your website from your rivals. You might only have just a few seconds to grab the interest of those who are surfing the web. In most posts and memes, internet users employ elegant and pleasant logos.
6. It May Be Used For Marketing Purposes.
Customers are more likely to associate your marketing message with your firm if you include your logo in advertising. Your marketing plan may need the distribution of promotional products with your logo on them.
7. It Contains Colours That Have Significance.
The use of colour in the logo helps to raise brand awareness. Your logo's colour influences and can impact purchasing decisions. Colour evokes feelings and provides information. When used throughout your marketing, color may increase brand recognition by up to 80%.
A lawn trimming service, for example, should be prepared to attract new customers during the summer months, when a business will be brisk. Potential clients would find a grass-colored logo the most appropriate and easily recognizable.
You've probably noticed that some businesses prefer certain colors. Brands use blue to promote trust in their products and services. Choose your colors based on the emotion you want your customers to have. Take into account the setting, culture, trends, and psychology of people. These factors will determine the colors suited for your industry and target market.
Your brand's colour scheme tells a story. It expresses your beliefs while being different enough to avoid being mistaken with other items in your environment. Gradient and solid colors promote brand visibility and loyalty, which leads to more sales and revenue.
8. It Raises Expectations.
We've become accustomed to the Apples and Nikes of the world. We've come to expect every company to present itself professionally, if only in the shape of a nice logo.
Why would anyone want to do business with a firm with this crucial asset? In the lack of a logo, these details have been disregarded, and no effort has been taken to build, develop, and maintain a company's front-facing visuals.
You may not realize it, but your log has a huge impact on whether or not someone chooses to join your firm or a competitor.
9. Employees Like Working For A Firm With A Nice Logo.
While you may have a lot on your plate as you grow your company, don't overlook the importance of a beautiful logo. A good small business logo is a long-term investment that will pay off. The sooner you have one up and running, the better off your business will be.
Start-ups and even well-established firms fail to see the link between successful branding and visual identity and their financial impact. When a logo aids in brand identification and awareness, it has a profound emotional impact on its workforce.
10. It Serves As The Basis Of Any Firm.
I understand that budgeting is critical for a small business, especially in its early stages and that the owner must maintain track of it to ensure enough cash flow. The development of a good business, on the other hand, begins with the design of a company's logo. It can make a great first impression every time. Branding is enhanced with a visually appealing logo. Every aspect of the business is influenced by the logo, from the visual to the emotional and everything in between.
11. Make Your Business Renowned.
A logo is an important part of its branding, marketing, and image since it communicates its mission and values to the public. This recognition keeps the firm in the minds of customers at all times. A logo might mean the difference between a consumer remembering your business and forgetting about it.
Customers are reminded of the brand's message and personality by the visual of the corporate logo. The swoosh of Nike, the writing of Coca-Cola, and the wavy window of Microsoft are all examples of famous brands in American culture.
12. Professionalism.
All significant and successful businesses share a similar feature: logos. Even if it's only your company name in a certain font and color scheme, it will have an impact on how your clients and suppliers see you.
People have come to associate having a logo with having a successful company. Even if you've been around for a while, the lack of a logo may give the impression that you're new.
These many advantages of a logo make it a must-have for your company. Because of these advantages, logo design companies demand a premium.
Conclusion
Logos play a vital role when it comes to brand marketing. Therefore, you ought to design it in such a way that it's memorable and descriptive of your products and services. This is one feature that all successful businesses share. So, if you want to compete in the market, it's imperative that you include it in your strategy if you haven't already.
One of the main benefits of having a logo is that it serves as the company's initial impression. It also enhances your brands awareness, especially if you print it on all your products. Another important factor to note is that logos raise customers' expectations.  Therefore, make sure it promises what you can afford to offer.