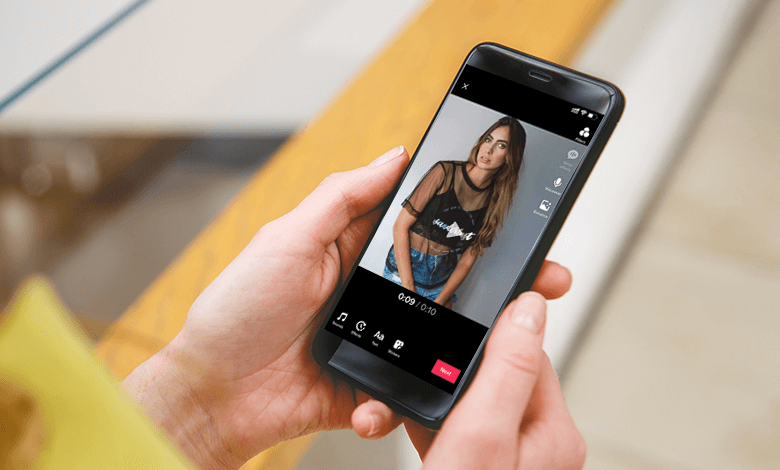 Recent statistics show that TikTok now has about 1 billion monthly users. This platform attracts people because it doesn't require you to be a professional to post interesting videos or have a large follower base to make your content go viral. All you need is to record a unique clip and learn how to edit TikTok videos in a way that attracts a large audience.
If you haven't used TikTok before or want to learn some new editing skills, this article can be of great help. You'll learn how to edit a video on TikTok perfectly using the built-in editor and what third-party app to choose for enhancing your clips.
Contents:
Edit TikTok videos via built-in editor
Edit TikTok videos via external editor
Tips and tricks
How to Edit TikTok Videos via Built-In Editor
TikTok is supplied with a proprietary editor that allows you to handle a variety of simple tasks such as applying filters, blur, adding background music, etc. Once you start TikTok, you'll be greeted by a video that the application thinks you'll enjoy. You can stop it whenever you want by pressing "+" and recording your own clip.
Step 1. Create a Video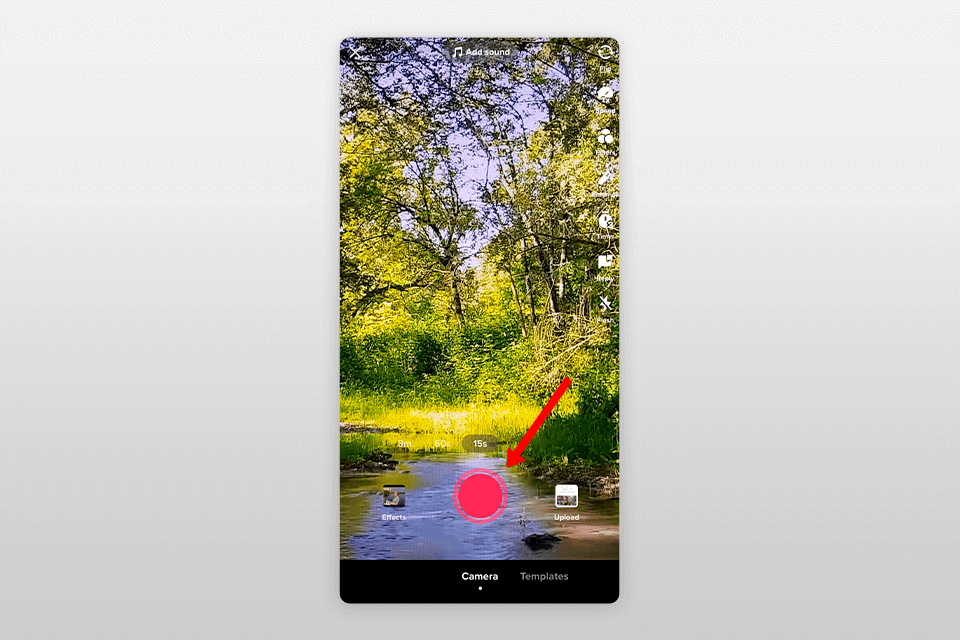 You have to create a video before you get to editing one. Launch the application, pick the duration of the clip you plan to record, and start recording by pressing the red button in the middle.
If you want to alter the timeframe of the video, utilize the time selector at the bottom of the UI. Additionally, you can pick any effects that you'd like to apply to the clip before you start recording.
You can record multiple clips if you want to merge them or upload videos that are already stored on your device. Simply press "Upload" in the bottom right part of the screen to post a video from the smartphone's camera roll.
Step 2. Change the Video Speed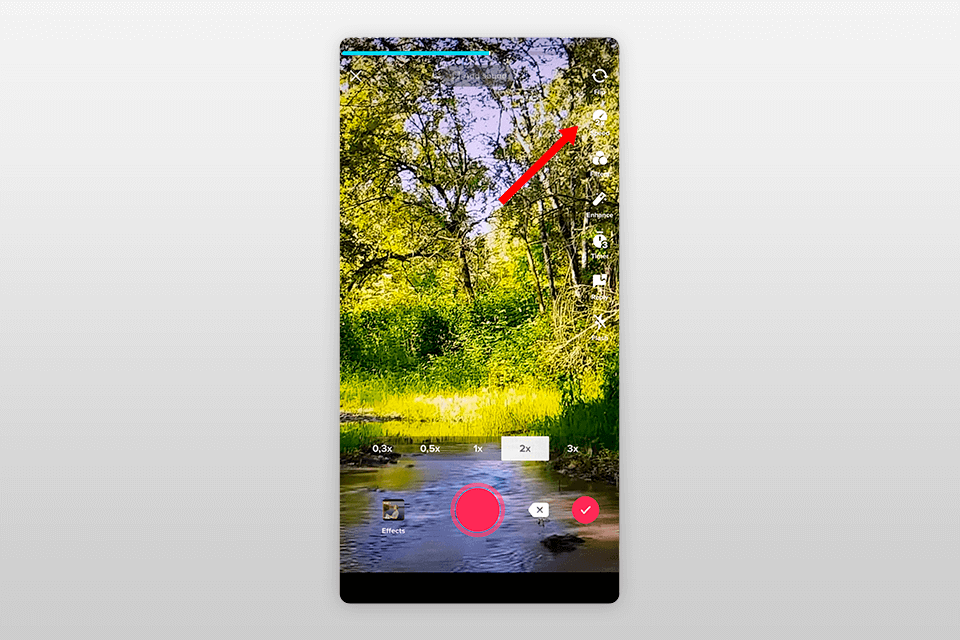 The "Speed" feature allows you to adjust the playback speed of the posted clip. You can set a speed setting between 0.1x and 3x, meaning it can range from 10:1 slow motion to 3:1 fast motion.
You can change the speed of either the entire clip or its specific part. To do the latter, simply tap "Slow-mo" and keep it pressed for as long as you want the effect to apply. Afterward, you can use the provided sliders to fine-tune the appliance area to your liking.
Step 3. Adjust Clips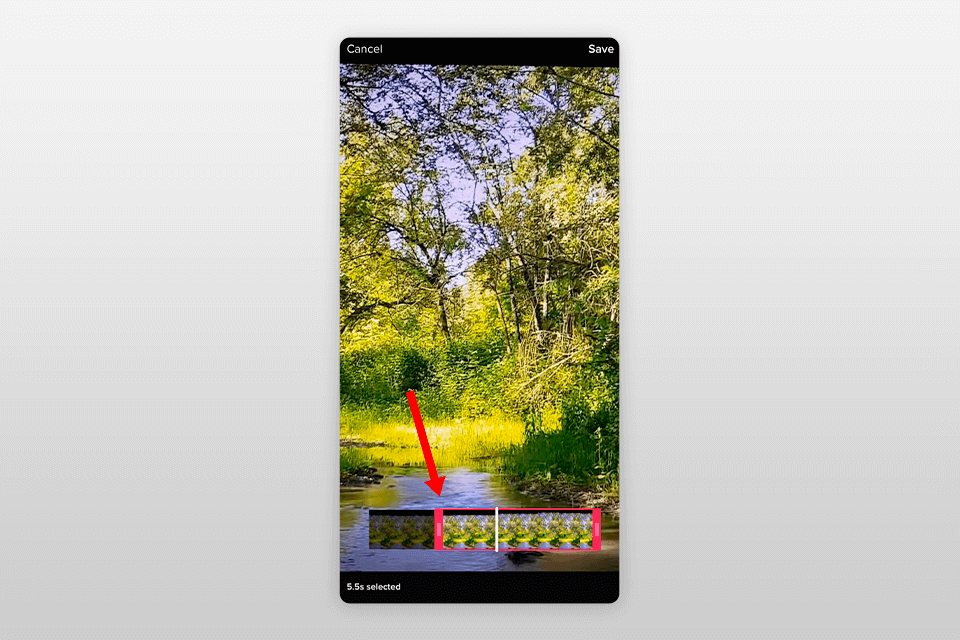 Keep an eye on the blue line in the upper half of the screen to see for how long you've been recording and for how many seconds you can continue to do so. Once you've recorded the clip, you can move on to learning how to edit videos on TikTok.
Press "Adjust Clips" if you'd like to reduce the duration of the clip. All you have to do is move the red marks on both sides of the video playback line to set the beginning and end points. Additionally, you can press and hold individual clips to reorder or erase them. TikTok also allows you to divide a video in two by utilizing the white line on the bottom of the video playback line.
Step 4. Add Filters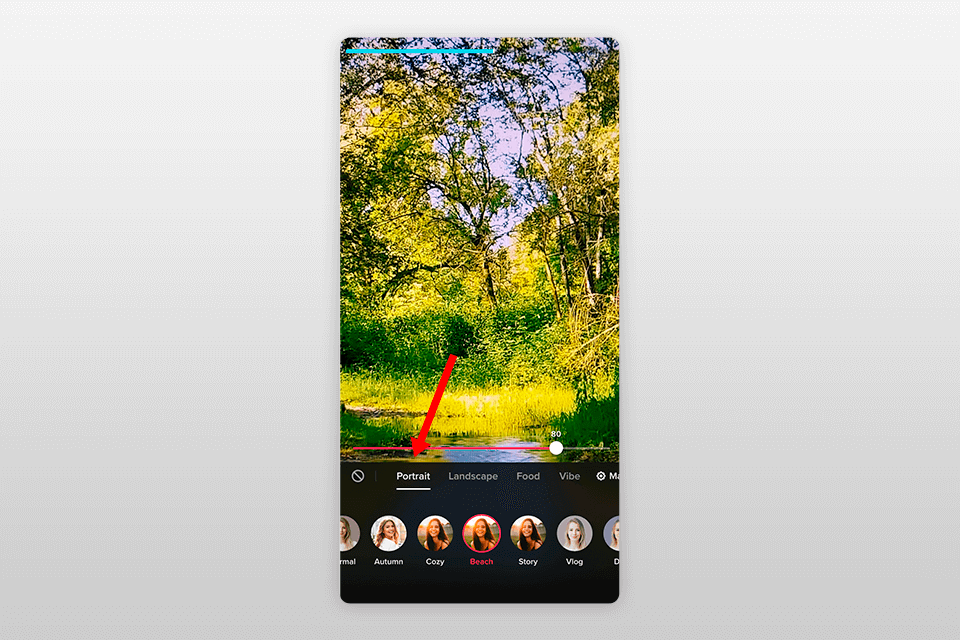 TikTok allows you to conveniently apply filters to your clips by tapping the "Filters" icon. Blanket filters are divided into 4 types: portrait, landscape, food, and vibe. They represent relatively minimalistic effects that adjust the color scheme, contrast, and other parameters while being simply listed numerically rather than assigned various creative names.
Step 5. Add Music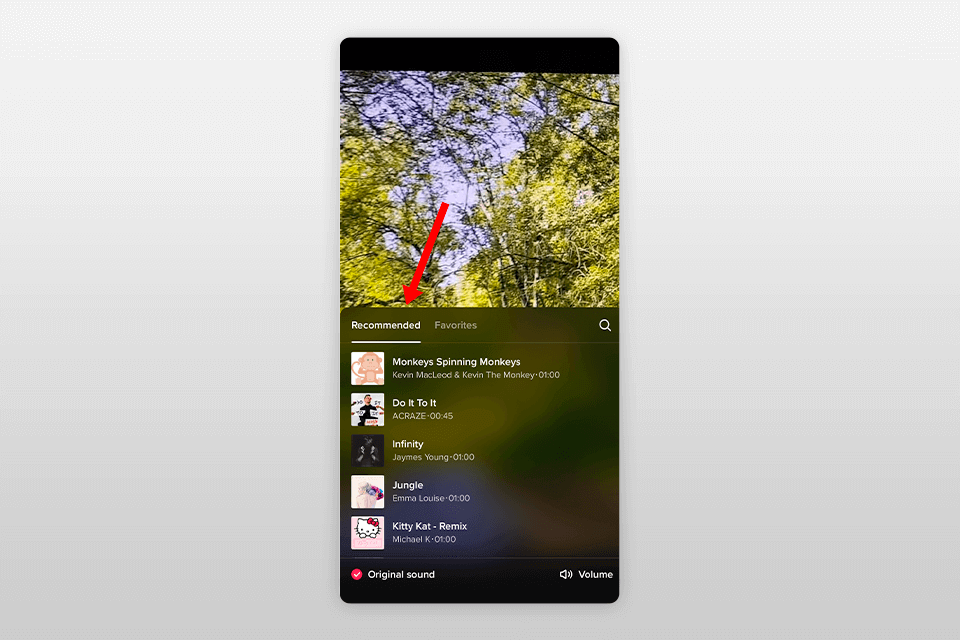 Press the "Sounds" icon in the lower part of the screen to check out what preloaded music is included in the application. TikTok allows you to pick a track, search for them by keywords, explore playlists, and so on. After you've found what you were looking for, you can pick the starting point that will be used for your video.
If you want to hop onto one of TikTok's trends, you can play the sound during the recording to ensure the footage and music are synchronized perfectly.
Step 6. Add Effects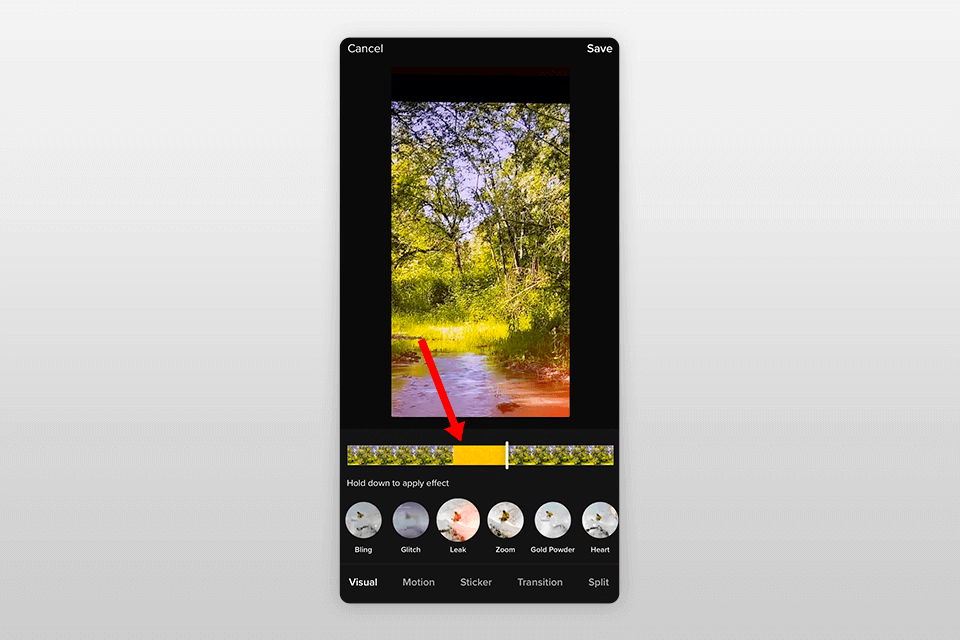 Press the "Effects" icon to enhance your clip with a broad selection of visual effects. Potential options include overlays, transitions, splits, and time effects. Tap and hold the chosen effect as the footage is playing to apply it to a specific segment of the clip.
You can also use effects to create video collages. To do so, tap "Effects" and find the "Split" feature. Now, use the app to split the screen into 2 to 9 parts. Akin to other effects, TikTok allows you to keep the effect pressed if you only need to apply it to a certain part of the footage and release it once you're done.
Another option you have is to utilize the Double Split Screen feature during the recording of the video. Remember that regardless of which approach you go with, both parts of the collage will show identical footage.
Should you record the clip using the app itself, TikTok lets you apply "Voice Effects" by tapping the appropriate icon (this feature is unavailable for files from your video library). Potential sound effects include reverb, robotizing your voice, making the speaker sound like a chipmunk, and so on.
Step 7. Add Captions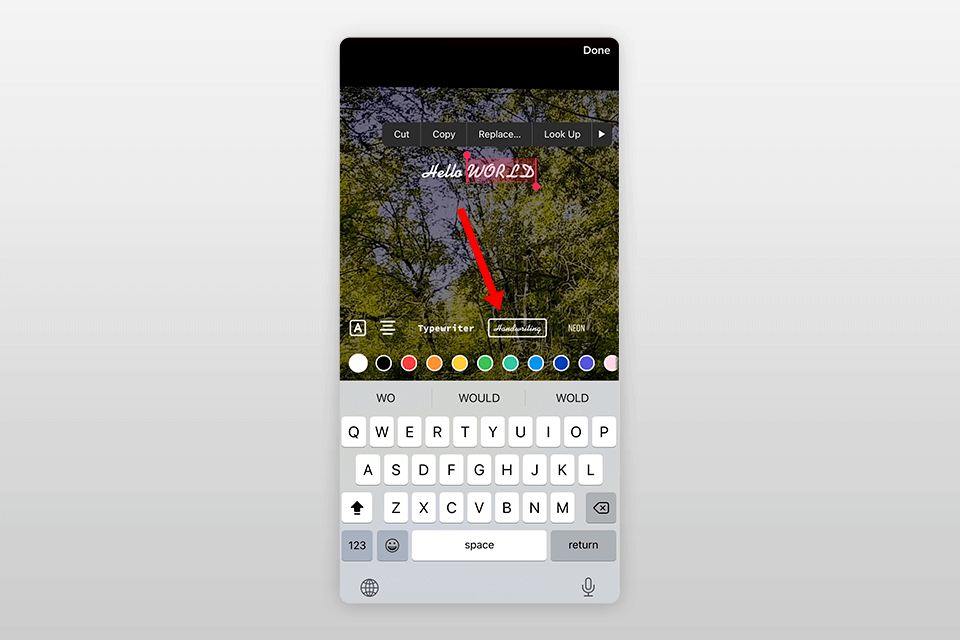 If you want to learn how to edit a TikTok clip so that it has captions, you have to start by pressing the "Text" icon. Now, you can provide the caption, pick the desired font, and add an outline or backdrop while also determining the text's alignment.
Once you've written the text, tap "Done" in the upper right part of the screen to disable keyboard mode. Next, you can hold and drag the text onto the desired position and touch the screen with two fingers to change its size.
If you tap the text again, you'll be offered 3 options:
Text-to-speech: Enable this feature if you want an automated voice to read the caption. Tap the text one more time and pick "Change voice" to go through various voice choices.
Set duration: Tap this if you only want the caption to appear during a specific part of the video.
Edit: Tap this to change the text or its parameters.
If you want to delete a caption and create a new one, you merely have to tap and drag it onto the trash bin button on the top.
If the video features people speaking or a voiceover, you can create automatic subtitles for it by tapping the "Captions" icon on the right. Once TikTok is done creating the subtitles, you can make manual edits to them if the application made some mistakes.
Step 8. Add Stickers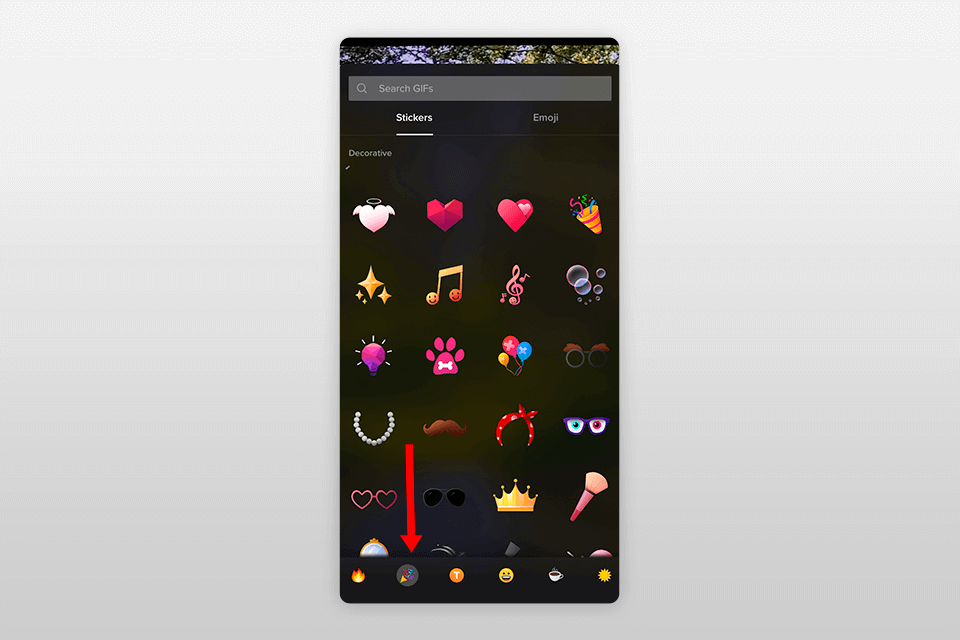 TikTok allows you to add stickers to any moment of your clip. Possible options include polls, timestamps, and emojis. After you've picked a sticker, the app lets you drag it across the screen to specify where and when it's going to be displayed.
How to Edit TikTok Videos via an External Editor
Even though the app has a rather large feature set, it's not exactly as impressive as a full-fledged TikTok video editing app. For instance, there's no option to create a "Ken Burns" effect (that simulates motion using static images) or time-lapses. As a result, many TikTok content creators rely on third-party editors instead to elevate the quality of their videos to a new level.
1. Clipify
Price: Free or $29.40
Platforms: Windows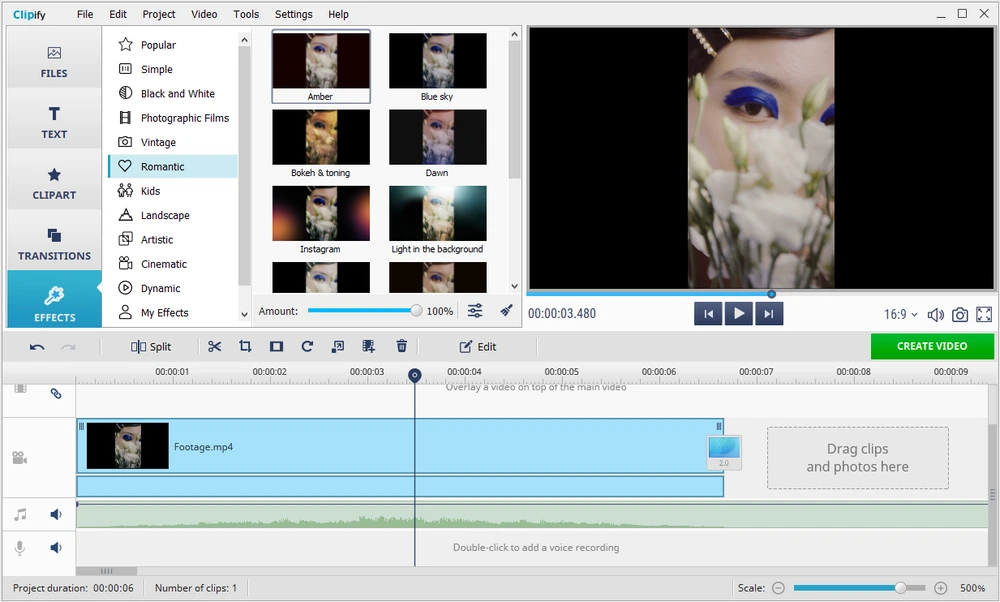 Clipify is a free video editor with numerous automatic features, which can save lots of time if you regularly make videos for social media. Thanks to a clear interface, basic editing is as easy as it gets. If you want to turn things up a notch, applying RGB color correction, Chroma Key effects, and Picture-in-Picture effects is also very easy.
This program also offers a built-in library of 200+ royalty-free music, 50+ footage samples, project templates, and other media that will help you streamline the production process. And with screen webcam capture features, you will be able to record and edit all in one program.
2. Adobe Premiere Rush
Price: Free or $9.99/mo
Platforms: Mac, Windows, iOS, and Android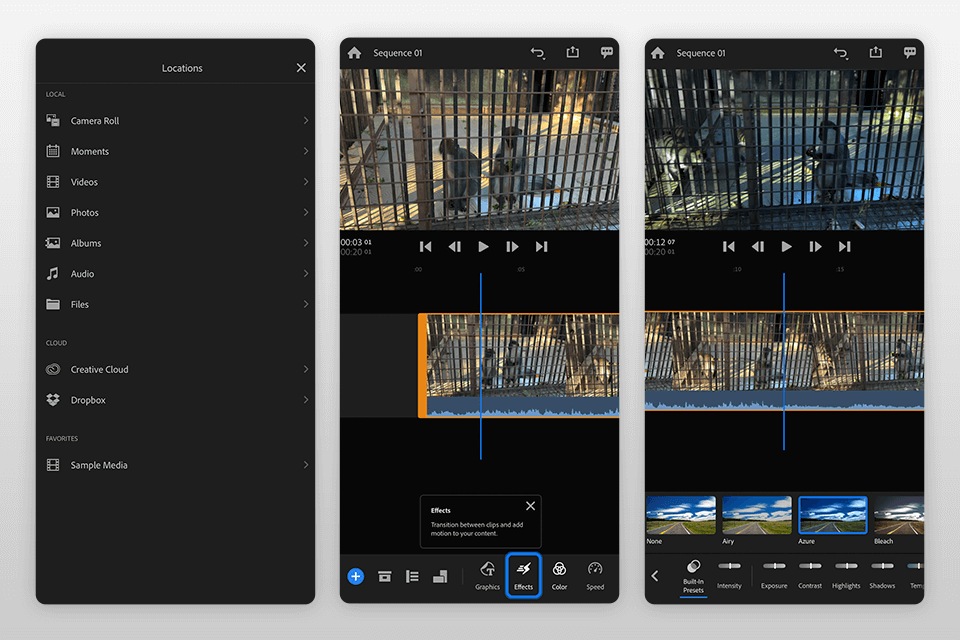 The main advantage of Premiere Rush for TikTokers is that it allows you to upload videos straight to the app. It lets you record, cut, and rearrange clips, adjust colors, add voiceovers, color filters, and captures.
This software offers in-depth editing features like auto-ducking and speed ramping (employed for making time-lapses and slow-motion). Rush also lets you add audio from its integrated library that is linked to iTunes while also adjusting or turning off the audio, balancing it, dealing with echoes and background sounds while emphasizing voices.
3. CapCut
Price: Free
Platforms: iOS and Android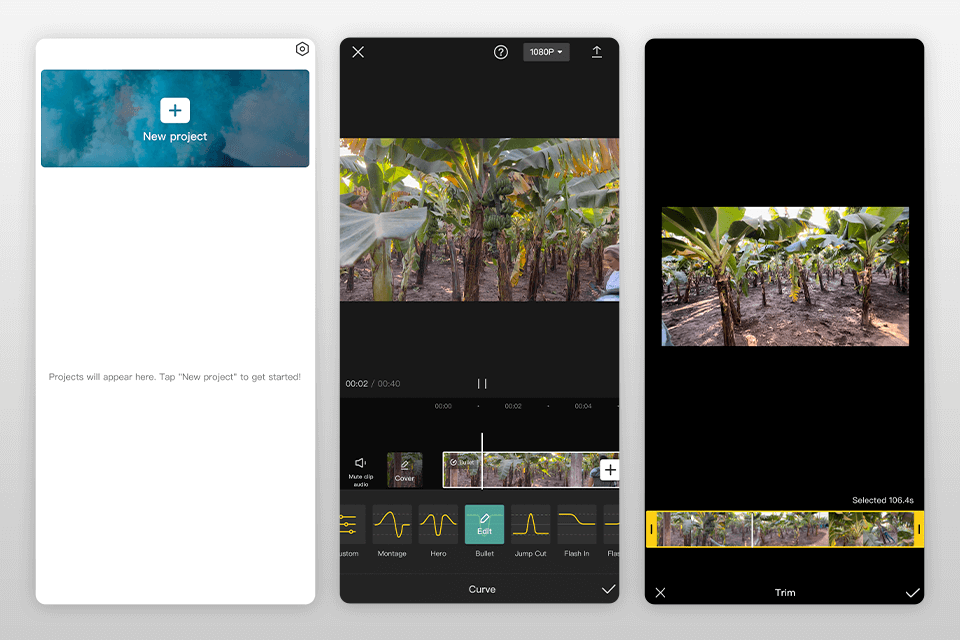 This app comes with a comprehensive set of editing tools that are perfect for learning how to edit TikTok videos. You can use CapCut to trim, stabilize, and split clips as well as enhance them with filters, stickers, loads, and other cool effects. As a bonus, the application offers a huge collection of licensed music that you can add to your content without spending a dime.
4. BeeCut
Price: $59.95
Platforms: Mac, Windows, iOS, and Android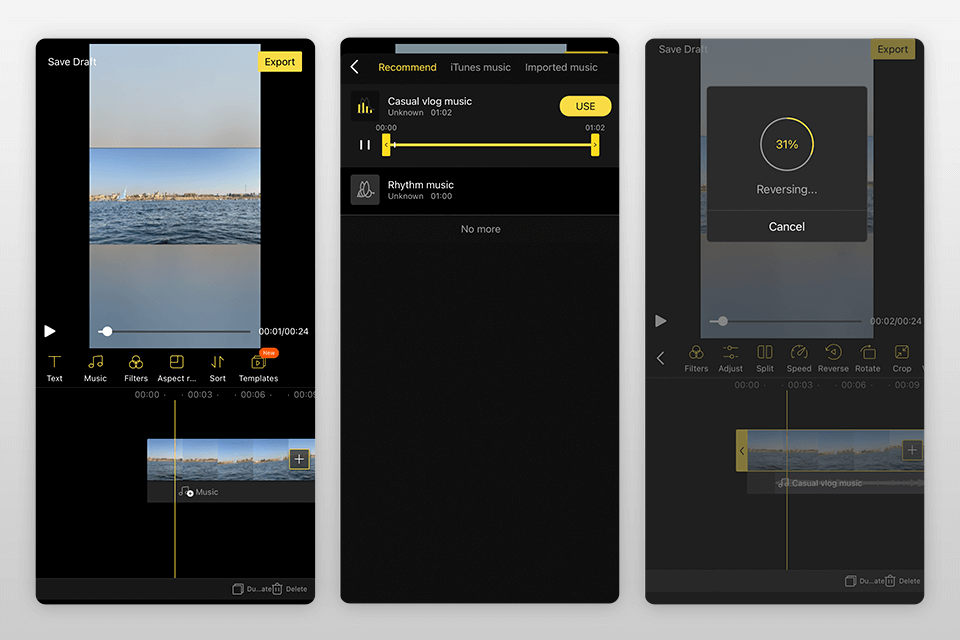 BeeCut is a full-fledged video editing app that is primarily aimed at beginners. It allows you to improve the quality of your TikTok clips by using the provided cropping, cutting, rotation, transition, PIP, and filter tools.
You can pick between 5 aspect rations (portrait (9:16), widescreen (16:9), square (1:1), TaoBao (3:4), and standard (4:3). The app also offers different transitions that are useful for transforming a series of images into a video. Lastly, BeeCut provides a convenient way for altering the duration of your videos.
5. InShot
Price: Free
Platforms: iOS and Android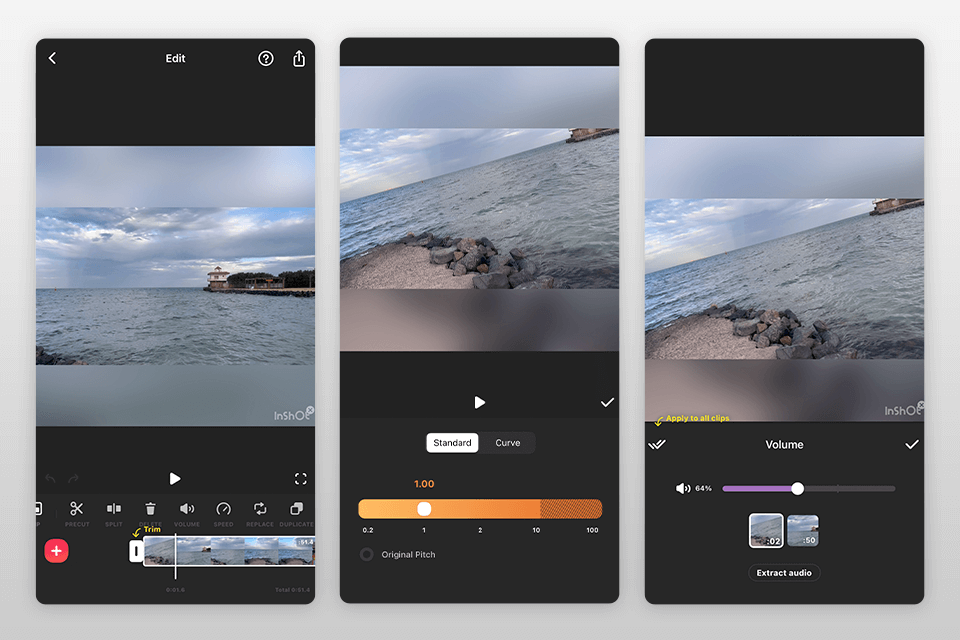 InShot is among the best apps for creating and editing videos for social media. Moreover, it's particularly because of convenient it is to use on iPhones and Android devices.
Other than the basic editing tools that you can find in most apps, InShot provides a huge library of visual and sound effects as well as the ability to add your own audio files. The only downside of this option is that it doesn't include an integrated music collection.
6. Zoomerang
Price: Free or $19.99/year
Platforms: iOS and Android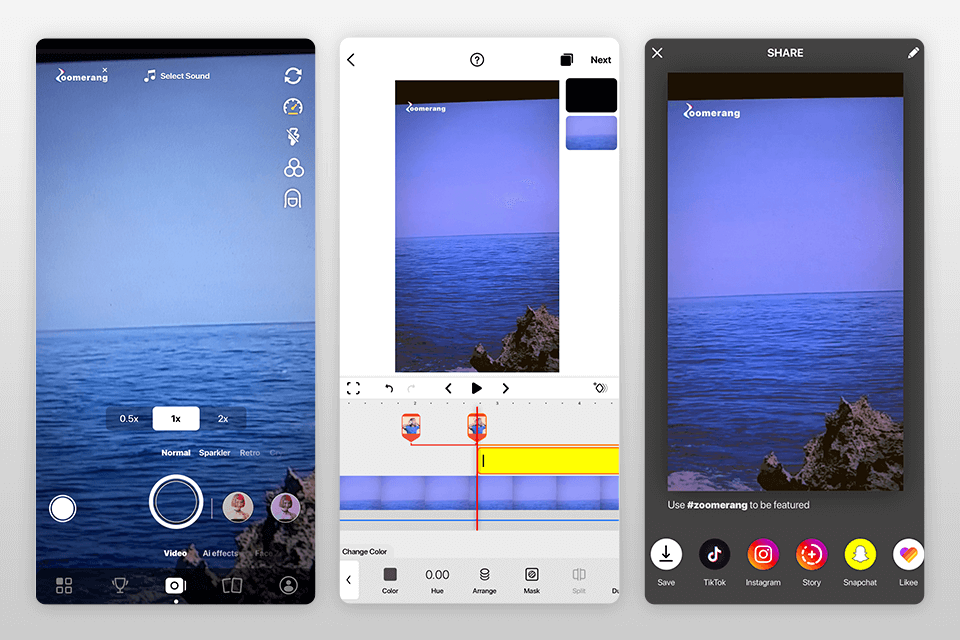 This straightforward, user-friendly video editing app is ideal for people who are only learning how to edit TikTok videos. It comes with an array of handy tutorials and a collection of over 100 effects, filters, audio tracks, loads, and other assets. The free version of Zoomerang forces you to look at some ads but you can get rid of them by getting a subscription.
Tips and Tricks to Easily Edit TikTok Videos
If you want to learn how to edit TikTok videos quickly and professionally, take advantage of the tips provided below. With their help, you'll be able to create clips that will always leave your audience wanting more.
Invest in a Video Camera + Tripod
Modern smartphones offer terrific camera quality given their size and cost while also representing a decent tool for all our basic video editing needs. That said, if you want to take TikTok content creation seriously, at some point you might consider investing in a proper full-sized video camera.
The perfect video camera should come with ports for external mics, an optical zoom, a big LCD screen, the ability to save lower resolution videos, and perform white balance, focus, and exposure adjustments. Even if you decide against purchasing a full-sized camera, you at least have to buy a tripod for vlogging, which will help stabilize the camera and prevent camera shake while offering a convenient way for you to change the recording angle or position.
Entrust Video Editing to Professionals
If you want to ensure your videos get a lot of views, entrust their editing to professionals. As long as you take advantage of a video editing service, you can be certain that the colors in your clips will look perfect while the audio sounds clear and comprehensible.
Save Your Favorite Effects and Filters
Did you ever stumble upon a cool effect or filter when watching TikTok and felt the desire to get it for your own content? Nowadays, the app lets you save filters and effects as favorites that you can conveniently refer to when working on your next post.
For audio, press on the "Sound" icon in the lower part of the UI and press "Add to Favorites." For effects and filters, their name is visible right above the user's account information.
Use the Green Screen Effect
With the help of the green screen effect, you can replace a drab backdrop with anything you want. It can be found in the "Effects" menu in the lower-left corner during the video creation process.
Don't Be Too Lazy to Add Captions to Your Videos
92% of TikTok users view videos either without sound or at low volume so it's usually a great idea to enhance your clips with captions so that they can be enjoyed by people who watch them on mute.