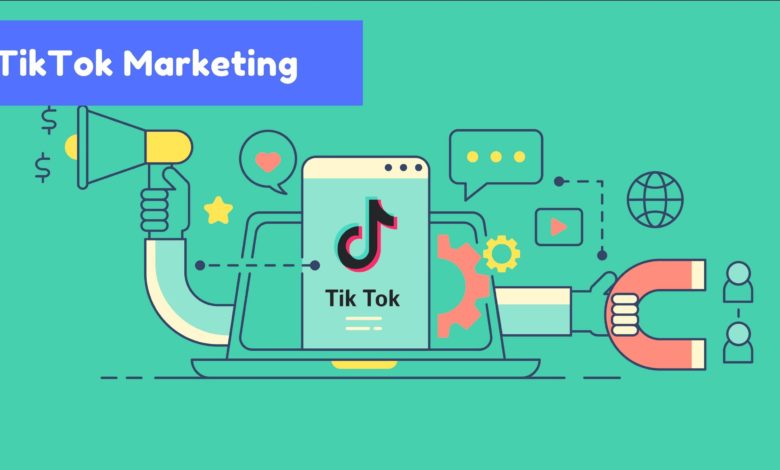 TikTok is the most popular social media platform that mixes Musical.ly's trends with Vine's fun. Most of TikTok's viral videos are certain to keep you engaged. The fact that TikTok is so simple to use could be one of the reasons why so many people become addicted to it.
On TikTok, however, there is a diverse range of content creators with millions of followers. TikTok marketing might be a wonderful avenue for your brand if you own a business because there is relatively little competition on the network.
According to the latest Tiktok marketing report, in just a few years, TikTok has risen to become one of the world's most popular social media platforms, with over 1 billion monthly active users and 2 billion downloads.
Businesses have been slow to spread their social media marketing machinery to the young video-sharing site, despite the network's great popularity, particularly among Gen Z users (22 years).
TikTok has its own Creator Marketplace, which was created to bring businesses and creators together. Begin a hashtag contest: An excellent technique for brands to develop a cultural trend or meme is to provide a challenge for people to enter.
Millions of users are drawn to the campaign's top-performing challenges to create videos for it. Let's take a look at how TikTok can fit into your digital marketing strategy:
1. Locate the appropriate influencers-
Finding the finest content providers and influencers is critical. This can be accomplished on your own or with the help of an influencer marketing agency. It's crucial to keep in mind that this procedure can take a long time.
Agencies are typically in direct contact with platform users, which makes the process more efficient in terms of reaction time and rate of return. A large following does not automatically make an influencer the ideal pick. A powerful influencer has a group of people who can be affected.
2. Run a TikTok commercial campaign-
TikTok is one of the fascinating new advertising platforms since it has the reach of other platforms like Instagram but is yet relatively untapped by advertisers. As a result, creating impressions and clicks may be less expensive. Marketers can use the app's homepage to host in-feed ads, sponsored hashtag challenges, and banner ads.
Advertisers can target those who have viewed comparable content to theirs in addition to age, region, and demographics. TikTok for business allows advertisers to execute self-serve advertising campaigns.
According to TikTok marketing report, nearly half of the 317 brands either didn't have a TikTok account or had no posts on their account. Google, Facebook, YouTube, IKEA, Nestlé, Audi, Toyota, and other billion-dollar brands were among them.
3. Make unique TikTok content for your business-
TikTok marketing can be as simple as creating your own content. It will, however, need a significant amount of time, imagination, and resources. Because TikTok is mostly built on viral content, yours must be as well.
Otherwise, TikTokers are likely to ignore it. Dive into the "trend" culture for the simplest and most efficient technique to ensure that your original material is popular and shareable.
Track popular hashtags on the Discover page, and then build your own version of the trend that incorporates an aspect of your business. If it's funny or silly, you'll get bonus points, which will boost your chances of going viral.
4. Select the Correct Song-
Music and songs are the most well-known aspects of TikTok videos. The appropriate song selection is the most important critical aspect in capturing the attention of your audience. People don't take more than a second to scroll down to the next video.
As a result, you just have a slim possibility of catching their attention. In your TikTok videos, use music that is highly engaging. It's a terrific way to expand your marketing campaign's overall TikTok reach. It assists you in impressing a wide range of audiences.
5. Make Use of the Correct Tone of Voice-
TikTok is an entertainment platform with its own language. As a result, please approach the material with an open mind. Young influencers know what their fans want, so they shouldn't be pushed to have a commercial or commercial tone in their work.
They should be allowed to express themselves with freedom and originality (which can sometimes be unusual), as this is part of their brand image, which makes them so beloved in the community.
Users, particularly on TikTok, seek authenticity and do not want to see hard-sell films telling them what they should do. Soft-selling a product in a style that appeals to younger generations is more effective when you speak the same language as the users.
6. Create a branded channel-
Make a branded page and start experimenting with different sorts of content. Content may be developed fast and on a shoestring budget. The best thing to do is to keep up with trendy hashtags and memes and then apply them to your business. Create and share authentic material using the app's built-in filters, effects, soundbites, and editing tools.
Although TikTok has a large organic reach, meaningful interaction can only be achieved if your content actually resonates with your audience and follows the platform's standards. It's not going to work to put your company's brand messaging here.
The Bottom Line
TikTok is the new social media platform that is outperforming Instagram and YouTube, and businesses should seize the opportunity (while the market is still untapped) to use it as a marketing tool to raise awareness and reach out to younger generations who are less receptive to online banners and traditional ads.
Keep in mind that it caters to a very narrow niche, so tread softly, keep it light-hearted, and make it shareable. Because TikTok isn't like the other social media platforms available, it may take some time for you to figure out how it works if you're used to them. TikTok is frequently used as a marketing channel.
You might be able to reach out to a huge number of people for a minimal cost. This could provide you an advantage over your competitors, especially if they haven't spent time learning how TikTok works.