SEO
How To Detect and Remove Plagiarism from The Content? Tips for the Content Marketers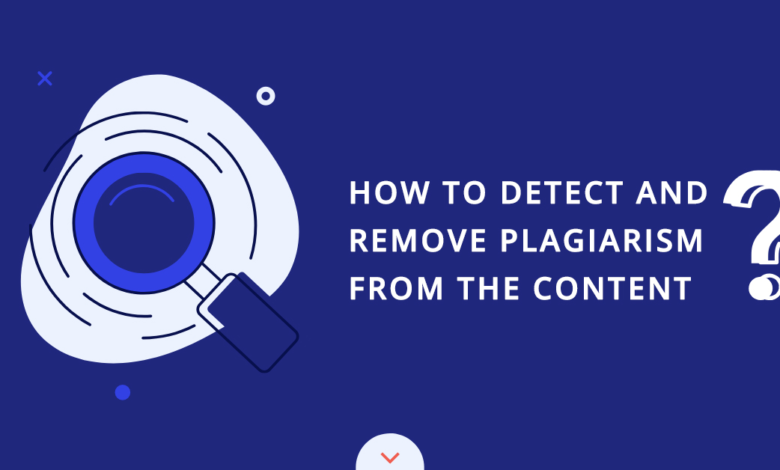 Coming up with unique content on a consistent basis is one of the primary roles of a content marketer. If you are planning on starting your career as a content marketer, you should know that this road is not going to be easy.
Plagiarism is one of the biggest obstacles that you'd have to face in your journey as a Content Marketer.
You need to know how to detect and eliminate plagiarism from a piece of content if you want to create content that both the readers and the search engines fall in love with.
Plagiarism in digital content is one of the biggest reasons why most online businesses fail. There are many serious repercussions of plagiarism that you need to know and avoid at all costs.
In this article, we are going to share with you all you need to know about plagiarism in web content, its consequences, and some effective tips for content marketers to detect and remove plagiarism from their content.
So, let's get straight to it
What is Content Plagiarism?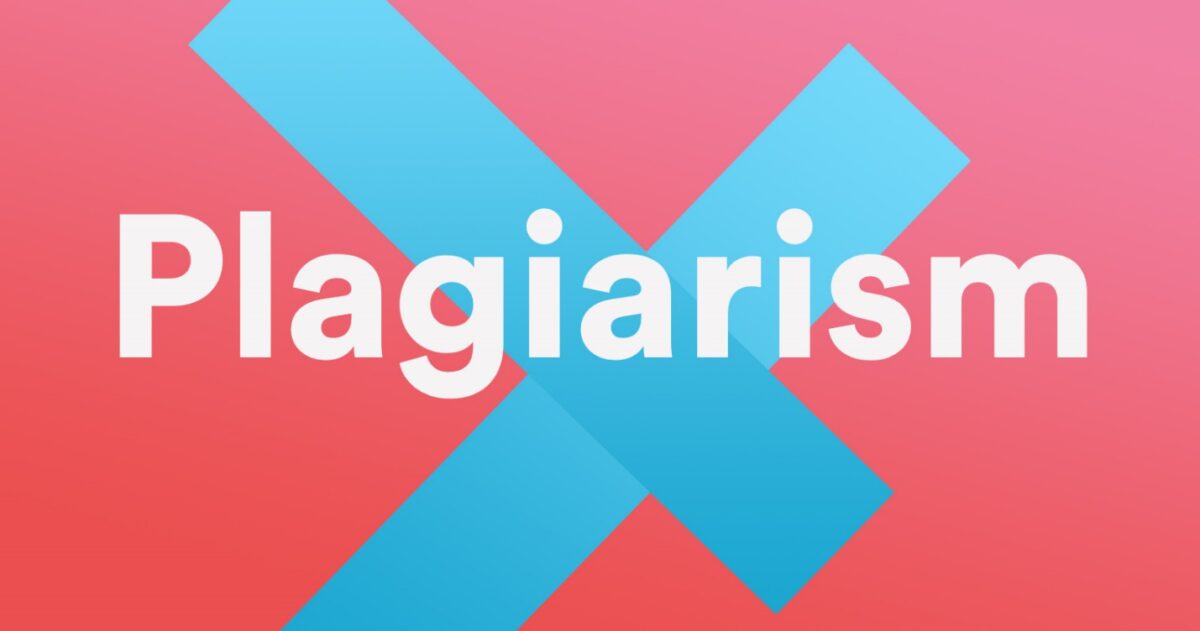 Plagiarism in its essence is the use of some else's work without their permission and presenting it as your own work.
In simpler terms, it is the process of copying the thoughts and ideas of the original content creator and presenting them as your own.
In the digital world, content plagiarism refers to the copying of content from a website and publishing it on your own forum, without the permission of the original author and citing it as your own content.
Legal & Ethical Implications of Using Plagiarized Content?
Content Plagiarism is a serious offense. It has major legal and ethical repercussions that can hurt you and your business a lot.
Here some of the most prominent implications of using plagiarized content that you need to know
Bad for Reputation
Plagiarism can be extremely damaging to your reputation as an individual. Whether you are a student or a business professional, plagiarism can hurt your reputation in many ways.
When you use plagiarized content, it sends off the impression that you are not trustworthy. And if you are running a business, you probably know that success in every business is all about building trust with your target market. And Plagiarism makes you lose all that trust.
Even for students, plagiarism can destroy their academic reputation which can cause serious issues for them in the future.
Copyright Laws
Governments all over the world have set up strict copyright laws to protect the integrity of original work. It is illegal to use someone else's content without their permission.
And if the original knows about the unauthorized use of their content, they can sue the person who has plagiarized the content.
Moral Dilemma
The digital world has expanded a lot over the years. There is a lot of content being produced every day, so people tend to think it is fine to use plagiarized content because no one is going to know.
That's not true. There are a lot of methods for plagiarism detection for digital content.
But let's say, even if you don't get caught, using plagiarized content is simply unethical. It creates a moral dilemma that sits in your subconscious. So, even if you get successful using plagiarized content, you don't get the peace of mind because you know this success wasn't your own doing.
The guilt stays with you all the time and you don't get to enjoy your success. So, if you want your content marketing strategy to succeed in the most meaningful way, you need to make sure that you avoid content plagiarism at all costs.
How to Detect & Remove Plagiarism from the Content?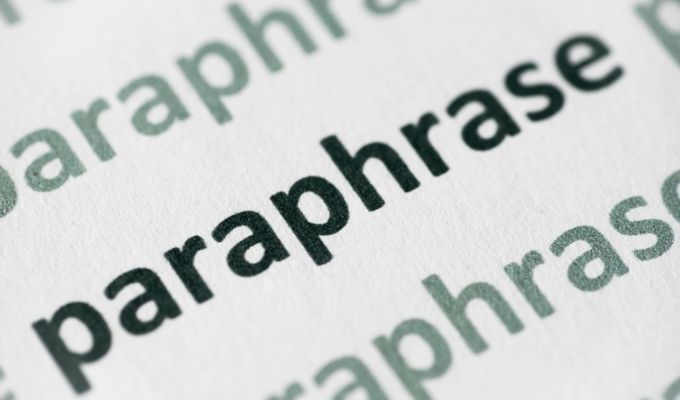 Let's go over some of the ways content marketers detect and eliminate plagiarism from their content.
The below tips work for web content as well as for digital academic documents. So, students can benefit from these tips as well.
Plagiarism Detection Tips for Content Marketers
Read the Content Critically
The single most reliable way to detect plagiarism is to read the content critically. This requires you to pay attention to each line of the content and read it thoroughly.
If you know what unique content looks like, you can feel it while reading the content. And if you feel that there is something fishy, then there probably is. Reading content entirely will help you judge the content originality in a reliable way.
Use the Quotation Marks Search Method on Google
If you want to check for plagiarism in the content, you can take the help of Google with that.
Google will tell you whether the content is plagiarized or not. You just need to be able to use it the right way for plagiarism detection.
The phrase searching method using Quotations is an excellent way of detecting plagiarism in a piece of content. The process is quite simple. Here is how it works
Copy a few lines from the piece of content
Use quotation marks on the search bar and paste the content inside the quotations
Start the search
The search engine is going to bring you search results having the same content as the one that you have placed in the quotations. So, if the content was plagiarized, the search engine is going to bring you the source for it.
Use an Online Plagiarism Checker
Online plagiarism checkers are great for detecting plagiarism in the content. These tools make it easier for you to look for plagiarism in the content, without going through the hassle of a manual search.
Plagiarism Checkers like check-plagiarism.com are great for detecting plagiarism in a piece of content.
There are free and paid plagiarism checkers available out there that you can check out. You can use this best plagiarism checker that works the best for you.
Plagiarism Removal Tips for Content Marketers
Paraphrase the Content
Paraphrasing is the process of writing someone else's thoughts and ideas in your own words. Paraphrasing is completely safe and legal, with no repercussions.
This is because paraphrasing is a skill in itself. It requires you to put in the time and utilize your mental faculties to reword a piece of content. It allows you to add your personal flavor to an existing piece of content.
You can use online paraphrasing tools such as paraphraser.io to paraphrase bulk content in a short amount of time.
Paraphrasing is a time-consuming process, but it is the most reliable way to remove plagiarism from the content.
Use Proper Citations
Using citations is highly recommended if you plan on using someone else's ideas in your own piece of writing. When you cite the source for a piece of content, you are acknowledging that the described ideas are not your own.
There are various citation methods that you can use based on what works the best for you. APA citation style is one of the most commonly used ones that you can find out there. Using citations tells the search engines that the content is not yours and it saves you from getting any kind of penalty from search engines.
Add Quotations
There are cases when you have to use a piece of content as it is, without making any kind of changes to it. These cases include anything that is needed to be said word to word.
You can use the text as it is by enclosing it in quotation marks and by attributing the author.
You need to use quotations when talking about quotes from a book, a series, or a statement from another individual. When you use the quotations, it shows your intention that you don't want to get involved in plagiarism.
Write in your Own Style
The best way to avoid plagiarism is to follow your natural writing style. No one can write the same way as "You". Every person has their own way of expressing their thoughts and ideas.
You can't copy someone else's style because people are instantly going to know that you are not being real.
You need to take an idea, understand it, and then write it in your own style. This is the best way to ensure that your content doesn't contain plagiarism. Plus, as you write an idea in your own words, it helps you learn about your strengths and weaknesses.
After that, you can build on your strengths and remove the weaknesses to take your writing skills to the next level.
Final Words
Plagiarism can have a severely bad impact on your business and your marketing attempts to make it visible in the digital world.
You need to make sure that you only use plagiarism-free content because using plagiarized content can hurt your business's reputation.
So, go over the Plagiarism Detection and Removal Tips that we have talked about in this article to come up with unique and engaging content for your online business and boost the effectiveness of your content marketing strategy.