PPC
Demand of PPC Experts in Today World of Marketing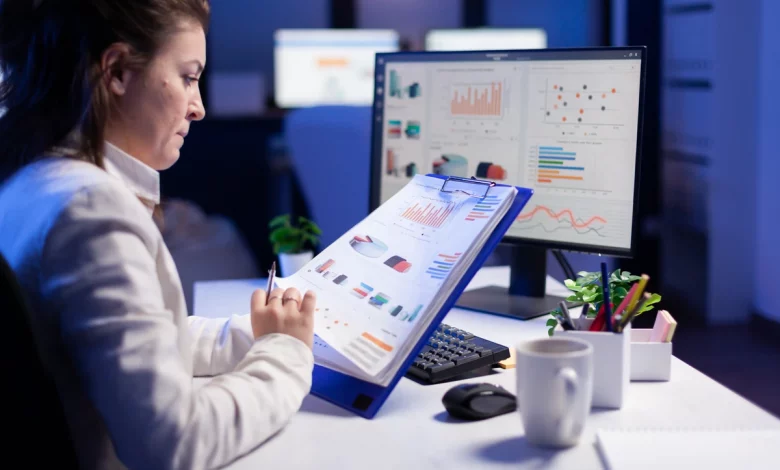 In today's digital age, businesses are always looking for ways to improve their online presence and drive traffic to their website. This is where PPC (Pay-Per-Click) advertising comes into play, and with it, the need for PPC experts. A PPC expert is someone who specializes in managing and optimizing pay-per-click campaigns for businesses.
In this article, the experts of an institute that offers the best digital marketing courses in Delhi taking you to explore what it means to be a PPC expert and what it takes to pursue a career in this field.
Introduction
PPC advertising is a type of digital marketing wherein advertisers are charged a fee for every click on their ads. Instead of relying on organic traffic to drive visits to their websites, advertisers purchase visits through this method. Typically, PPC advertising involves bidding for ad placement on search engine results pages (SERPs), with search engine advertising being the most prevalent form. When a user searches for a particular keyword or phrase, sponsored ads appear at the top of the page, and the business is only charged if the user clicks on the ad.
Responsibilities
A PPC expert's job is to create and manage PPC campaigns that deliver results for their clients. This involves several tasks, including:
Keyword Research: The first step in creating a successful PPC campaign is to identify the right keywords to target. A PPC expert conducts thorough keyword research to identify the most relevant and high-traffic keywords for their client's business.
Ad Creation: Once the keywords have been identified, a PPC expert creates compelling ads that will entice users to click. This involves writing ad copy, selecting images, and creating landing pages that are optimized for conversion.
Bid Management: This advertising is based on a bidding system, where businesses bid on keywords to secure ad placement. A PPC expert manages their client's bids to ensure that they're getting the best possible return on investment (ROI).
Analytics: A crucial part of PPC management is analysing the data to understand how the campaign is performing. A PPC expert monitors and analyses campaign data to identify areas for improvement and optimize the campaign for maximum ROI.
Reporting: A PPC expert provides regular reports to their clients, detailing the performance of the campaign and outlining any changes or recommendations for improvement.
What Makes Them in Demand?
While PPC advertising can be a valuable way to drive traffic to a website and generate leads, it's not always straightforward. Managing a PPC campaign can be complex and time-consuming, requiring a deep understanding of keyword research, ad creation, bid management, and analytics. This is where a PPC expert comes in. A PPC expert is a professional who specializes in creating and managing PPC campaigns for businesses.
They have the knowledge and expertise needed to ensure that a company's PPC campaigns are effective, efficient, and optimized for maximum ROI.
Tips to Become a Successful Expert
To be a successful PPC expert, you need a combination of technical and soft skills. Some of the essential skills listed by a web design company in Delhi:
Analytical Skills: They need to be able to analyse data, identify trends, and make data-driven decisions. They should have a good understanding of Google Analytics and other data analysis tools.
Attention to Detail: Creating and managing PPC campaigns requires a great deal of attention to detail. They need to be meticulous in their work, ensuring that every aspect of the campaign is optimized for maximum ROI.
Communication Skills: They work closely with clients and other members of their team. They need to be able to communicate clearly and effectively, both verbally and in writing.
Creativity: They need to be creative in their ad copy and design, creating ads that are eye-catching and persuasive.
Technical Skills: They should have a good understanding of digital marketing and advertising platforms, including Google Ads, Bing Ads, and social media advertising. They should be familiar with the latest tools and techniques for optimizing campaigns.
Marketing Knowledge: A strong foundation in marketing principles is essential for any PPC expert. Understanding consumer behaviour, market segmentation, and targeting strategies are all critical components of a successful PPC campaign.
Strategic Thinking: They need to be able to think strategically and develop long-term plans for their clients' campaigns. They need to be able to adapt to changes in the market and adjust their strategies accordingly.
Time Management: Managing multiple campaigns and clients can be challenging, and PPC experts need to be able to prioritize tasks and manage their time effectively.
Collaboration
They often work as part of a team, and they need to be able to collaborate effectively with other team members, including designers, developers, and copywriters.