SEO
Backlink Quality vs Content Quality: Which One is More Important?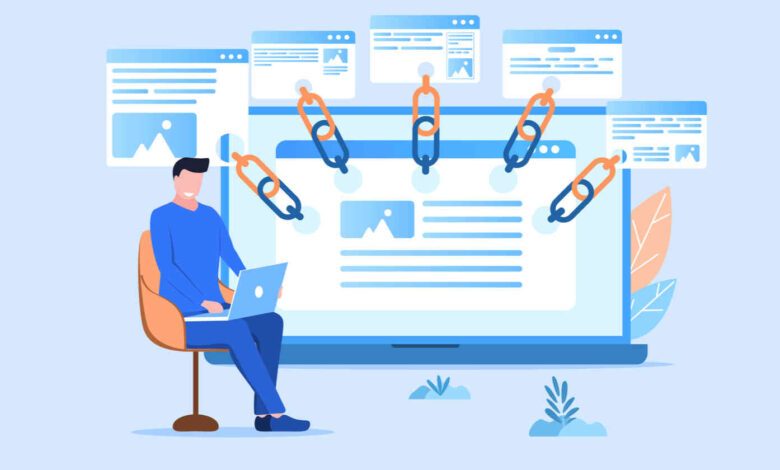 The most common question asked in the SEO community by many people is what would work best for Google ranking, making high-quality backlinks, or writing good quality content. And each person has their own perspective, some would go for making high-quality content while others will go for making high-quality backlinks. But it also depends on the website, region, and competition.

We are going to discuss which approach would be better for your site, either making good quality backlinks or writing good quality content.
Backlinks
Link building is the process of adding your website links to another site or requesting the site owner to link to your site. This gives Google a signal to take notice of that particular site and determine whether it should rank on its search engine or not.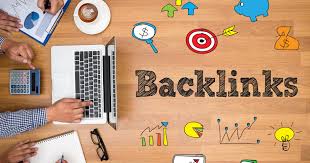 Google relies on links to determine a website's authority and detect where it should rank on the search engine result page (SERP). Link building is a very common service offered by SEOs and web-development companies.
In most cases, a website needs links to rank, and it can be very hard to achieve these links without the right knowledge, and experience. Making bad links can have a negative impact on your site in terms of de-ranking.
A similar practice known as link earning is a good way to earn the trust of Google. As the name suggests, you have to earn the link, no it doesn't mean you have to participate in a competition or anything similar it means you have to place your anchor in the body of the content such as it fits naturally and rather notresort do keyword stuffing that mostly seems injected and non-contextual.  Anchors or links inside your content where it doesn't belong will have no link equity passed on to your site.
Let take an example
Suppose your keyword is "WordPress development services"
E.g.: James works at a company where they provide WordPress development services.
This keyword was put naturally. Let's take an example of a stuffed keyword.
E.g.: Marie makes cake in the web development company.
The sentences don't have any chance and Google can detect that and if caught by Google's spam link algorithm your site can get penalized by it.
Building High Volume Of Links
When the link-building techniques have been ruled out, webmasters and SEOs would build as many links as they could because it was the quickest method to rank a website. They used to use various techniques such as blog commenting, site wide footer links, participating in link directories, and so on.
The more links a site has, the better, and more likely it was to rank highly in the results for various keywords and queries. But things have changed. Google has matured and got more sophisticated with time. its  algorithm can detect spam and low-quality links.
Your marketing blog will not appear strange if it receives a few links from other marketing blogs, but it will seem suspicious if it receives a hundred links from unrelated blogs or websites that have no history.
Building Quality Links
Now the facts are clear that backlinks are a factor but not all backlinks were created equal. Using spamming methods can get you so far in the short term, but will have a negative impact in the long run. Never go for quantity over quality.
It would be incredibly easy for websites to trick search engines by building hundreds of links on unrelated or spammy websites. As we mentioned, this was once a common practice, but Google's algorithm updates now punish websites that don't follow its links building protocols.
Just one link from a popular, widely read news website, blog, or another high-quality resource can provide a lot of value as a hundred links from other sources like poor quality links. If Google trusts the website from which you've been linked, it's going to trust the link it has linked, too. The following link is essentially an editorial seal of approval.
It would be easy for websites to rank in Google search engines by building hundreds of links on unrelated or spammy websites. As we mentioned, this was a common practice a little time back, but Google's algorithm updates now punish websites that do this.
Links from widely read news websites, blogs, or other high-quality resources can provide as much value as 100 links from other sources. In other words, if Google trusts the website where you were linked, it will trust the link you've created. Following a link is essentially an editorial seal of approval.
Quality Content
You may have heard the saying that goes, Content is King. Yes, it is. Back in the day, google algorithms were not mature enough to determine between poor quality content and high-quality content. But as time passed by, it got smarter.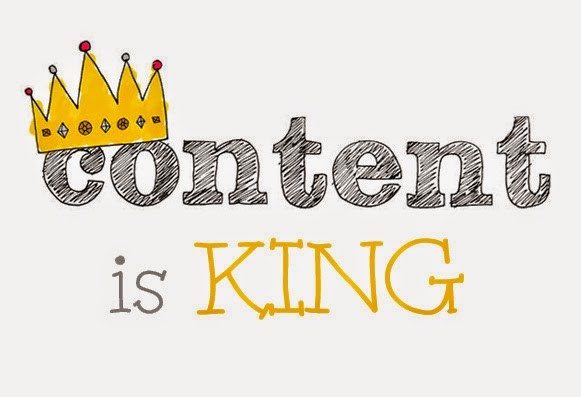 Now websites that have poor quality content on them either don't rank in the Google search engine or are punished by the Google algorithm. Having quality content will help your site in ranking higher on the Google search result page, which makes it easier for your potential buyer to find your business.
When in comparison to other marketing channels, organic search is better at delivering relevant traffic to your website. In addition to the higher return on investment, organic search also offers more consistent results over time when compared to paid search.
It doesn't matter if you rank your site without good content. If the user isn't satisfied with the content you put up, they won't come again, which SEOs call an increased bounce rate and that is lethal for any website.
The 1st page of Google search gets about 33% of search traffic, while the second gets 18% and the third gets 11%. If your result is on the first page of Google results, you will see about 92% of the traffic, while the second page only sees around 5% of search traffic. When you do online research, how often do you reach the second page of search results?
Search engines, including Google, crawl your content to better understand, organize, and prioritize it based on user intent. These crawlers look for signals that your content is high-quality to give a spot for your content in search rankings. In other words, the better the content, the higher you're ranking, the more web traffic your business will likely get.
Ad campaigns end, but good content increases in value over time. Approximately one in ten blog posts are compounding, which means organic search traffic from the post increases over time. Despite making up only 10% of your blog posts, these posts can generate as much as 38% of your overall traffic.
Conclusion
So what is better, should we build quality links or stick to creating quality content. Both have their benefits in ranking. Writing on a difficult niche would need great content with powerful backlinks to give it a push. So the argument continues, and everyone has their own opinion and their right in their perspectives.
Links are used to passing authority, link juice, and give a signal to Google about the trustworthiness of a particular site. While quality content satisfies the intent of users who came into the search process to find an answer to their question.
A simple solution to all of is this is to make a ratio, if you're a backlink person focus on building high-quality backlinks and give a little attention to quality content, and if you're a content person work on putting the best content a user can find on Google and keep a little much touch on building high-quality content.