Facebook Marketing
Why should Healthcare Professional use Facebook Live to Promote Themselves?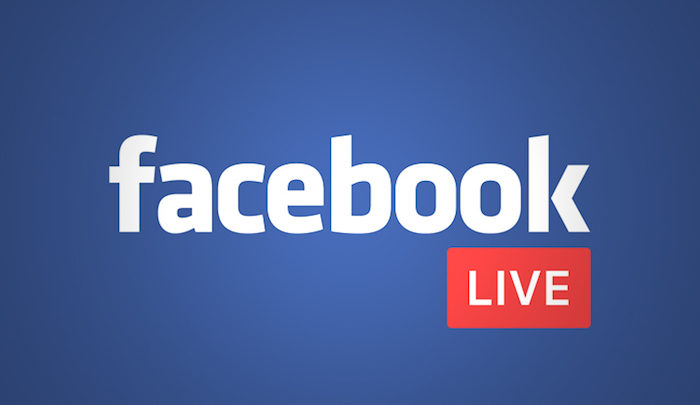 Healthcare marketing through the use of social media is slowly accepted as one of the most viable ways to present your products and services without having too much overhead expense. Considering that Facebook is one of the most used social media tools, it is not surprising that many brands flock the scene, getting their share of presence.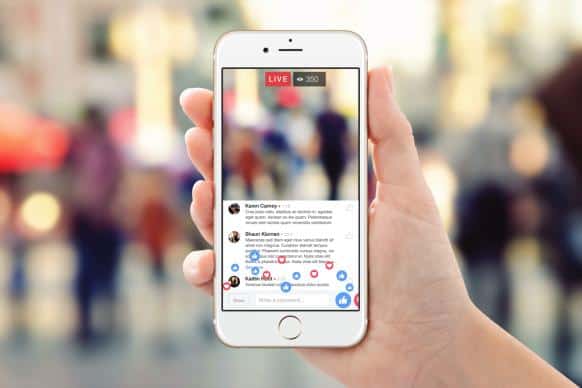 Albeit many reap the benefits of gaining much exposure, the question of credibility and patient confidentiality comes into place. The issue of using Facebook Live is a constant debate amongst medical professionals considering that it involves responsible healthcare provision and laws providing identity security to patients.
According to the National Institutes of Health, while the use of social media increases direct patient support, it nonetheless has some problems based on an ethical perspective. The use of live streaming tools like Facebook Live compromises the integrity of healthcare administration because of the lack of privacy, personal security breaches, and using the tool imperils the patient-physician relationship to a certain degree.
Using social media to expand your medical profession to a broader horizon can be used positively without dishonoring the whole medical field. Social media can be a marketing tool, an engagement medium helping you educate people, and an interaction instrument to communicate with your patients. Facebook Live can also be used to help motivate patients. Facebook Live, on the other hand, is a little questionable considering you do not have the means to regulate content as they happen.
What is Facebook Live and why does it threaten the Integrity of the Healthcare Industry?
A recent addition to the set of Facebook tools, Facebook Live, allows you to stream real content time. It is a fun and engaging way of creating an online following considering that people get real-time updates from your end. While many businesses take advantage of the tool, there are certain limitations when used in some industries including the healthcare sector.
HG.org cites that social media and privacy laws are currently at odds considering that it allows you to broadcast your life to the world. While at the same time a good way to let people know about your current status, it nevertheless has an opposite effect trotting out your life to a whole lot of audience. There are some legal lines about a person's privacy on being broadcasted on social media.
Such laws include the Healthcare Reform Policies broadened and enacted during the previous Obama Administration. Among the guidelines protecting individuals include the Health Insurance Portability and Accountability Act (HIPAA) which provide baseline protection for medical records and every patient's personal health information. Health IT policies are also strictly implemented in each state to safeguard the protection of every patient online.
The Advantages and Disadvantages of Using Facebook Live in the Healthcare Sector
More than just a tool to generate global attention, Facebook Live has its inherent benefits which can help your healthcare profession grow. Whether you're promoting the best rehab facilities in U.S. or you're wanting to promote your clinic, it can be used to help without being a problem. It can be used positively without compromising the stability of the healthcare industry. Some of the most helpful use of Facebook Live include:
Share information instantly. Social media empowers your healthcare service by providing your intended audience with a wealth of information. Facebook Live is especially helpful when keeping tabs of recent healthcare changes and keeping the public educated. The tool helps increase personal awareness of events and updates that affect your well-being.
Organizational Promotion. Hospitals, professional societies, advocacy groups, and pharmacies among others can use social media including Facebook Live for several purposes.NCBI states that over 70% of healthcare companies around the US use social media to market their products and promote their services.
Increase brand awareness. Facebook Live is an effective tool for marketing your brand because people draw attention to your content. Unlike conventional marketing tools, Facebook Live allows you to captivate an audience and learn about their behavior and thinking. The tool has options for liking, sharing, and several other helpful options to help you understand their insights.
A good networking venue. Social media and Facebook Live, in particular, can be used to leverage your professional network. Peer-to-peer broadcasting can be done to keep each other up-to-date, create topics for discussion, and provide a leveraged online social network.
Professional education. The most useful advantage of using a live streaming network like Facebook Live is its ability to educate people. Because medicine has false information and many fallacies often disseminated online, professional healthcare workers can debunk such beliefs and instill a truthful medical point of view.
While there are many good sides to using Facebook Live and live streaming sites, it also has some inherent negative traits. Most of these unfavorable disadvantages stem from not having adequate features to filter content and the adverse effects that can impact the industry's integrity.
Ethical practice concerns. There is a growing question amongst professionals regarding the use of Facebook Live during certain scenarios. Most of these issues warrant concerns regarding ethics especially when confidentiality comes into play. gov clearly defines the health and personal information privacy of every individual under the HIPAA guidelines. Using Facebook Live with sensitive scenarios is subject for sanction under the rule of law.
Intellectual property problems. While many brands are more than happy to have their names mentioned on social media, there are some concerns with the delinquent use of copyrighted content. Licencing issues including those from live streaming videos become a Facebook property. The company often gives a revoked content restriction,and many try to avoid such constraints.
Ineffective content management tools. There are limits when posting a Facebook Live session, especially with its content management tool. Facebook Live automatically archives videos for later retrieval and on-demand viewing. The streaming feature of Facebook has inefficient features for editing and customizing your streamed video.
Testing the Waters of Live Streaming
Although Facebook Live is relatively new, the healthcare sector is testing the waters to promote its services to the whole world. Mayo Clinic, for instance, used a different live streaming network to broadcast its Historical Suite located in Rochester, MN. In some ways, this move is opening the world to the possibilities of helping people understand the power of live streaming. Though many are still skeptical with such move, adopting the technology to help people understand procedures can be potentially helpful.
On the other end, medical ethics and patient confidentiality is a bogging question on everyone's mind. Social values, beneficence, and autonomy always become a question on whether Facebook Live and other live streaming sites play an important role to help people or will it just Expo.