SEO
The Importance of SEO for Small Businesses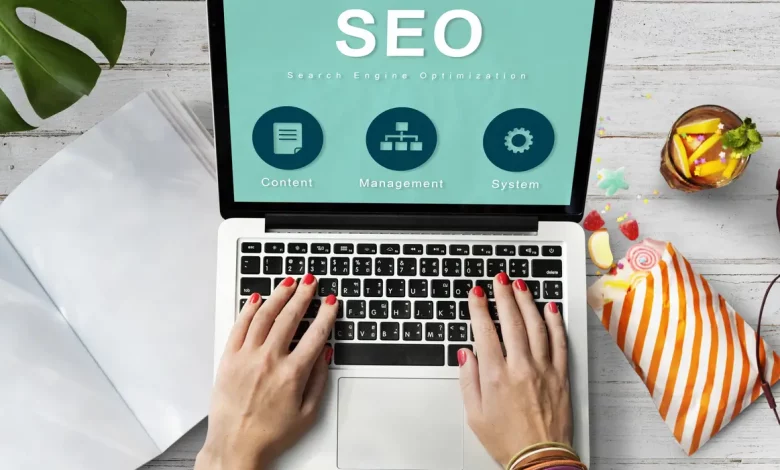 Hey there, fellow small business owner! We know running a small business is no easy feat, especially when it comes to making your mark in the digital world. That's where the magic of Search Engine Optimization (SEO) comes in. You've probably heard the term thrown around by experts like Oliver Schultz, but what exactly is it? SEO is the process of optimizing your website and its content to rank higher on search engines like Google. Sounds pretty essential, right?
Well, it absolutely is, and that's why we've put together this article to help you understand the importance of SEO for small businesses like yours. We'll be diving into the world of SEO, discussing its numerous benefits, and sharing some key strategies to help you climb search engine rankings. So, buckle up and get ready to learn how SEO can skyrocket your small business to new heights!
Increased Visibility and Organic Traffic
One of the main advantages of SEO is that it helps your website become more visible to potential customers searching for products or services you offer. By optimizing your site for relevant keywords, you can rank higher in search engine results, which in turn attracts more organic traffic. This means more people will discover your business, giving you the opportunity to convert them into customers.
Cost-Effectiveness
Let's face it, traditional marketing methods can be quite expensive, especially for small businesses with limited budgets. SEO, on the other hand, is a cost-effective way to promote your business online. While it does require an initial investment, the long-term return on investment (ROI) can be substantial as your website consistently ranks higher and attracts more organic traffic.
Enhanced Credibility and Brand Awareness
When your website appears on the first page of search engine results, it sends a strong signal to users that your business is trustworthy and credible. This, in turn, can boost your brand awareness and help you establish a strong online reputation. Remember, a higher ranking often translates into more clicks and visits, which means more people become familiar with your brand.
Better User Experience
SEO isn't just about ranking higher on search engines; it's also about providing a seamless and enjoyable user experience. By optimizing your website for mobile devices, ensuring faster load times, and improving site navigation, you're not only making it easier for search engines to crawl and index your site but also enhancing the overall user experience. This ultimately leads to higher user satisfaction and potentially increased conversions.
Now that we've discussed the benefits of SEO for small businesses, let's move on to some essential strategies that can help you optimize your online presence effectively.
Keyword Research
The foundation of any successful SEO campaign is built on effective keyword research. Start by identifying relevant keywords that your target audience is likely to use when searching for the products or services you offer. Analyze your competition and consider incorporating long-tail keywords (specific phrases with lower search volume but less competition) for better chances of ranking higher.
On-page Optimization
Once you've identified the right keywords, it's time to optimize your website. This includes writing compelling title tags and meta descriptions, using header tags appropriately, and strategically placing keywords throughout your content. Don't forget to optimize your images by compressing them for faster load times and adding descriptive alt tags.
Content Creation
Search engines love quality, original content. Make sure to create engaging, informative, and valuable content that resonates with your target audience. Regularly update your website with fresh content, such as blog posts, articles, and multimedia like images, videos, and infographics. This not only helps you rank higher but also keeps users coming back for more.
Local SEO
As a small business, you can greatly benefit from targeting local customers. To do this, focus on local SEO strategies like claiming and optimizing your Google My Business listing, building local citations in online directories, and actively managing reviews and ratings. These steps will help your business show up in local search results and make it easier for potential customers to find you.
Now that you have a grasp of these essential SEO strategies, it's time to put them into action and watch your small business flourish. But remember, SEO is an ongoing process that requires constant monitoring and tweaking. Let's discuss how you can measure your SEO success.
Measuring SEO Success
Measuring the success of your SEO efforts is crucial to ensure you're on the right track and making progress. Keep an eye on key performance indicators (KPIs) like organic traffic growth, conversion rates, and keyword rankings. Regularly tracking and analyzing these metrics will help you make data-driven decisions and identify areas for improvement. Remember, SEO is a long-term investment, so be patient and stay committed to the process. By consistently monitoring your progress, you'll be able to fine-tune your strategies and ultimately achieve better results for your small business.
Conclusion
In conclusion, SEO is an indispensable tool for small businesses in today's competitive digital landscape. By leveraging its benefits, such as increased visibility, cost-effectiveness, credibility, and better user experience, you can truly set your business apart from the competition. Implementing essential SEO strategies like keyword research, on-page optimization, content creation, and local SEO will significantly boost your online presence. Just remember to measure your progress and adapt your tactics as needed. So, don't wait any longer—start investing in SEO today and watch your small business grow and thrive in the ever-evolving world of digital marketing!