SEO
10 Best Tricks to Improve Your E-Commerce Website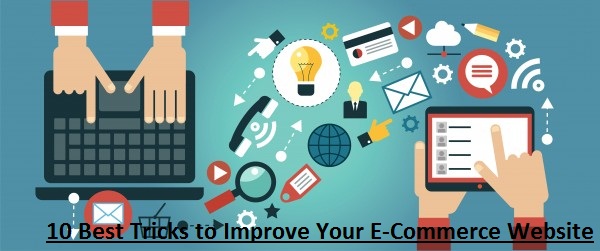 Here I post 10 best tricks/practices for improving your e-commerce website and taking your business to a new level.
There are many features that should be incorporated in your e-commerce website, but it is important to focus your efforts, in the beginning, to ensure you can scale your business online to add more features in the future.
1. Make Beautiful Photographs share Your Products and Services
2. Merchandise Your Products and top Services
3. You Can Make Your Website Easy to Navigate
4. Deliver One of a Kind Customer Service
5. Optimize Your Website for Search Engines (Google, Bing, Yahoo etc)
6. Use PPC Advertising as a Balance to SEO
7. Use Social Media Marketing (SMO) to Talk with People and Share Your Best Quality Content
8. Build a List Loyal to Customers Using E-mail Marketing
9. Master A/B Testing to Find Out What Works Best on Your Website
A/B testing is the process of testing two different versions of the same web page to see which features are the most appealing to your web visitors.
10. Focus on the Right Copy