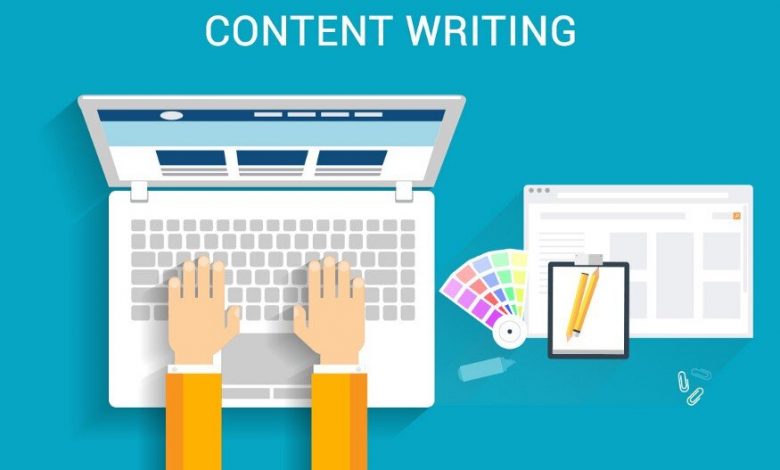 There has been a growing need for professional content writing services ever since the interest in digital marketing and SEO realms has increased. Content strategy constitutes to be an integral part of most companies' marketing strategies, and companies are increasingly upping their budget for content every year. What essentially makes content strategy and content marketing popular is the fact that audiences and customers learn about a company, its products and services through the content that companies put out on various platforms. However, in today's content dominated world, it is important that a company's content stands out, is unique and compelling enough for consumers to seek and be on the lookout for.
This is where the expert services of content writing agencies come in, who are experienced in creating well-crafted content strategies and harnessing the power of storytelling to create a company's brand. Audiences look for authentic, relevant and continuous streams of content, which can get very difficult for companies to keep up with. Hence, the task is best left onto the hands of expert content writing agencies that take care of all content needs a company may have which includes social media captions, product descriptions, articles, blogs, newsletters or even executive messages. If you are a company or brand looking for reliable and engaging content, keep reading to find a list of the top 8 writing agencies you may ever come across:
1. Globex Writing Services
Globex Writing Services is a US based content writing agency that provides a myriad of content-related services for their clients which include articles, academic writing, blogs, SEO content, press releases, copywriting, technical writing and product descriptions. The company offers its services in a whopping 20 languages, and only hires the top talent. They cater to varying content needs that companies put out which include building brand awareness, increasing sales through informative content and ranking high on search engines through optimized content.
2. ContentGrow
ContentGrow is an ideal option for companies and brands that are looking for a more "corporate" style of blogging and journalism blogs in the United States or Asia. The business development team over at ContentGrow makes sure to curate the right teams for each new project, to ensure that every client gets a personalized experience that is relevant to their brand, rather than subjecting them to a one-size-fits-all plan. They essentially operate through an application that demands payments only and when the client is satisfied with the produced content. The app also features a workflow system that allows the client to find all details of requested work on one page.
3. TextMaster
TextMaster is another content writing service which uses SaaS for its professional services. It is a company that specializes in translation services, web based content writing and proofreading services. What's unique about TextMaster is that it provides translation services and content services in over 50 languages from all over the world, and has a strikingly low turnaround time for translation which is 24 hours or less. TextMaster charges anywhere between US$ 0.07 – US$ 0.09 for its content writing and translation services.
4. Verblio
If your content strategy involves video as an integral component with text accompanying it, Verblio is the service you are looking for. The platform specializes in creating 600 word articles for a fee of US$ 70 which is accompanied by a relevant video created especially for you for US$ 75. Marketers can choose between two types of video content which are essentially teaser videos which are curated typically for social media platforms, and summary videos which are created for websites that are supposed to improve an article's engagement.
5. Rightly Written
Rightly Written is a company that initially used to provide a platform for content management and delivery. Later on, it also started providing professional content writing services in lines of technical writing, proofreading, and writing reviews. In addition to putting out impeccable content for its client's, Rightly Written also provides its clients with an in-built platform for its clients that allows them to track their content strategies. Its rates start from US$ 35 for a 500 word article and the charges can go up to US$90 depending on the writer's seniority and expertise.
6. Text Workers
Text Workers is a US-based content writing agency that provides article and content writing services in eight domains which include Banking & Finance, Healthcare, eCommerce, Gaming, Law, Marketing, Education and Tech. This sharp classification allows clients to be rest assured that they are in safe hands and they will only be dealing with writers that are experts in their respective domains. This agency charges anywhere between US$ 0.07 – US$ 0.10 for its services irrespective of the industry or chosen domain.
7. ContentWriters
ContentWriters is another US-based content writing agency that offers a variety of content creation services. They offer blogs, social media captions, newsletters and articles in their service offerings. ContentWriters takes great care in matching writers with their clients and hence ensuring that all content that gets out of their platform is of high-quality. The starting rate for ContentWriters is approximately US$ 99 per client request or article. In addition to that, ContentWriters also maintains a directory of created content that clients can simply purchase for a flat fee of US$ 110.
8. SEMrush
SEMrush was essentially a marketing software that expanded its service offerings to include content creation and writing services. SEMrush offers content services in different areas including article writing, product descriptions, copywriting, newsletters, ebooks and press releases. For article and blog writing, the starting rate ranges from US$ 40 to US$50. SEMrush is great in terms of its marketing expertise, as it allows clients to benefit from its marketing software in addition to its content writing services.
While hiring a company for your content writing needs may seem like a troubling decision, it is really very easy if you consider the basics. You simply need to keep in mind the nature, language and context of content you require, and match it with your chosen content writing agency. As long as your in-house marketing team has their priorities right and has a well put together content strategy, your dealings with your outsource content agency would be smooth.