SEO
8 Favorite Keyword Research Tools Every SEO Needs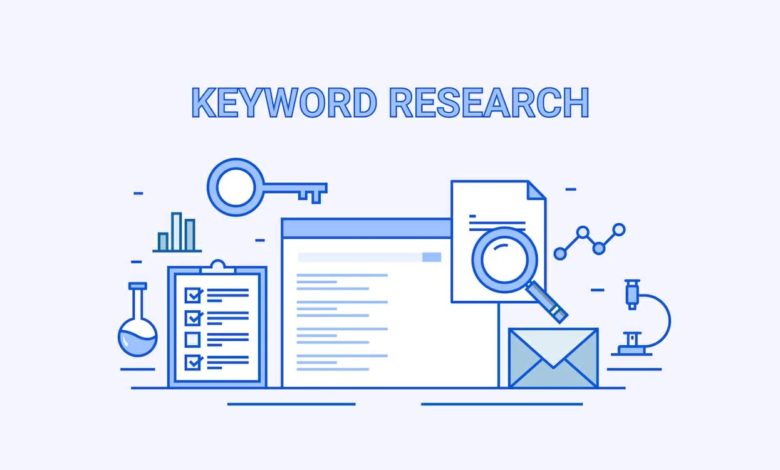 With the rise of online marketing especially during and after COVID 19, there is growing importance in Search engine optimization (SEO) more than ever before. Also, the new trends like voice search and AI revolution is a reminder for SEO professionals that you need to stay afloat and up your game. In Search Engine Optimization, Keyword Research plays a vital role and you need to choose the right tools based on your business requirements to get better results.
If you're looking to improve your business SEO strategy, here I have listed 8 Keyword Research tools that are favoured by many SEO professionals. These Keyword Research tools will help you to develop a great list of keywords and achieve better results with minimum financial investment.
1. Soovle
Soovle is an ultimately free keyword research tool. This tool will enable you to explore the most typed in keywords in multiple search engines. If you wish to do keyword research on multiple search engines, then Soovle is a perfect fit. It can also be called as an auto-generating keyword idea providing tool and a brainstormer on the keyword root you give. It is a great keyword research tool to auto-generate keyword ideas.
2. Google Keyword Planner
Google's very own Keyword Planner is the best friend of most SEO professionals. It will give you a better view of keyword details if you have an AdWords account. And, this doesn't mean you have to pay to use it, it is still free and you can see statistics like keyword competition level (high, medium, or low), average monthly searches, and the average cost per click, and more.
3. Ubersuggest
Ubersuggest is another free-to-use keyword research tool. It will give you an almost unlimited list of numerical and alphabetized keyword variations of your original keyword.
If you want long-tail keyword ideas for content writing purpose, it is a great tool free to use.
4. WordStream's Keyword Tool
WordStream's very own keyword tool can be ideally used for both SEO and PPC keyword research. This keyword research tool will help you to find a profitable niche by providing a group of related keyword for the given keyword. This will allow you to group these keywords based on a common theme to make it ready for ad group launches.
WordStream's Keyword Tool's first 30 searches are free and after that, you'll have to sign up for WordStream Advisor to enjoy additional features. This tool is in many ways offers features similar to Google Keyword Planner and is one of the user-friendly keyword research tools for SEO professionals.
5. Keyword In
With the Keyword In Tool, you can combine your keywords in an easy way. You have to enter some long-tail keywords into the boxes and once you enter them the tool will shuffle everything and provide you with a long list of potential keywords.
Keyword In is also known to be one of the simplest keyword research tools to use. Although it may take some time for you to generate the long-tail keywords, it will generate better results the more you do it. Therefore, this is one of the simple tools for you to experiment with keyword match type, including broad, exact match and phrase match. If you're launching a new site, this tool is the best try.
6.  Ahrefs
Ahrefs is one of the all-in-one SEO tools which provides search marketers with the most information-rich enterprise solution. In terms of data accuracy and keyword data precision, Ahrefs sets the standard for other keyword platforms.
For content writers and SEO strategists who're looking to optimize their website's organic performance, Ahrefs is an amazing research tool. Above all, you have to pay a good amount of money to enjoy most of its amazing features such as backlink check, search volume, keyword ideas, keyword difficulty projections, parent topics, Competition analysis and keyword generation. Many marketers consider Ahrefs as the best enterprise solution with extreme accuracy and big data.
Its Organic Clicks is the new addition to this tool where the users can access user metrics as to how many people click on a link after a search is made on Google.
7.  SEMrush
SEMRush is another excellent SEO tool with almost all the features a marketer looks for. It provides you with all things SEO, including advanced keyword analytics and research features. In terms of keyword research, SEMrush is able to help you target keywords for both SEO and PPC to find out keyword volume and cost-per-click (CPC). In addition, SEMrush offers related keyword suggestions, phrase match and insights into long-tail keywords to match your business's specific keyword needs.
SEMRush's clean UI and seamless usability makes this tool a highly preferred tool for SEO professionals and especially for SEO beginners. If you're looking for a one-stop tool for advanced insights, then SEMrush may be a solution for your search marketing needs. It is a paid solution which offers excellent results.
8.  LSI Graph
LSI Graph is another free keyword research tool. It is an extremely easy-to-use and efficient tool to search for keywords related to your topic. However, it is a very basic tool on the surface but utilizes Google's suggestion to utilize a keyword and related keywords. LSI means Latent Semantic Indexing which involves a search engine to examine both focus keywords and other variations of the keyword. Therefore, LSI Graph can help content marketers understand the topics related to their focus and target a broader set of keywords.
Conclusion
When it comes to keyword research, every SEO has his/her own way of performing analysis-it can be right or wrong.
Rather than simply guessing your keywords do your best to bring successful results. Therefore, I urge you to experiment with all these 8 keyword research tools-free and paid. It will help you go a long way in ensuring that you choose the right keywords for yours or your client's new site. Always having a right set of keywords will guide your content strategy thereby increasing your ranking with search engines. If you need to advance your SEO skills always catch up with an ever-growing variety of tools, tech, and trends.
Have you experimented with any of the above keyword research tools?  Which keyword tool have you found to be helping you the most in your SEO and content strategy? Let me know your comments.