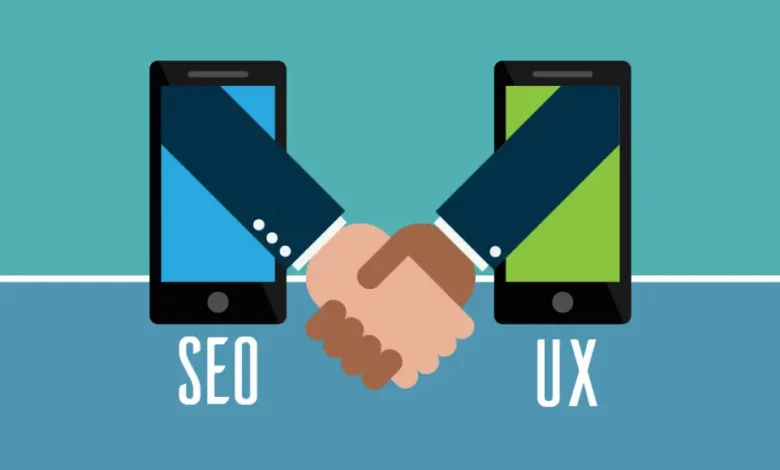 When you think about UX design and SEO, you might see them as two entirely different entities. However, when Google crawls your site, it's not just looking for keywords. Search engine optimization plays a vital role in providing accurate SERPs and a user-friendly site. But user experience design is just as critical.
Defining SEO and User Experience
Search engine optimization (SEO) is the practice of crafting the content on your site in a way that helps Google's crawlers detect it and display it to the right users.
Successful SEO includes relevant content with well-worded snippets, while using appropriate keywords, titles, and headings to make your site stand out.
User experience design (UX) is how your site is designed for your user's experience. Effective UX design will keep your user on your site and, most importantly, encourage them to come back in the future. Good UX design includes intuitive menus, well-formatted content, and fast load times. When you're on a site built with the user's experience in mind, you can effortlessly navigate the site and find what you need.
Enterprise UX
Another type of UX design is known as enterprise UX (EUX), which specifically refers to the UX design of enterprise products.
Enterprise products are used by those who work for the company, not their customers. Therefore, they are crucial in improving workflow and employee experience. A good EUX design will help a company achieve its goal and increase ROI.
How Does Google Leverage UX Design?
Google has become synonymous with "search" because it's easily the most robust search engine available on the internet. It is constantly tweaking its algorithm to return better search results to its users.
Whereas Google used to look for keywords, its algorithms now allow it to "read" a site. This machine learning is helpful to designers, content creators, and users for several reasons.
Previously, content creators and designers would often engage in keyword stuffing. This involves the overuse of a keyword to rank higher on SERPs, which can often lead to a negative user experience.
Now that Google can intuit a user's search intent and align it with a site's content, creators are in a better position to create quality content. As a result, you can put more effort into balancing UX design and SEO to be user-friendly and perfectly optimized.
The Connection Between UX Design and SEO
The most basic connection between UX design and SEO is that they both affect what a user sees on your site. A properly optimized site will rank high in search results. A high-quality UX design will keep users on your site and, most importantly, coming back.
But the connection goes much deeper than that. Here are a few more reasons why UX and SEO are so closely intertwined.
Navigation
The best UX design involves making your website usable to all potential users. For example, you want an internet newbie to be able to access your content just as easily as a digital native. Web accessibility is also a key feature to ensuring the largest number of users can and do interact with your site. The best way to make a site as user-friendly as possible is to incorporate good UX design with optimized content.
Optimized content doesn't begin and end with the informative text of an article or product description. Instead, you want content that's both informative and easy to navigate. Skimmable paragraphs, HTML headings, and relevant, high-authority hyperlinks are all intended to boost your SEO ranking as well as make it easy for users to find what they're looking for.
UX design takes your content one step further by properly organizing it. Simple menus and sitemaps will make it easy for users to find what they need on your site in just a few clicks. Sitemaps also allow for easy indexing, meaning that Google can quickly crawl your site.
Bounce Rate
A bounce rate is how often a user clicks on your site, then immediately clicks the "back" button. Essentially, they've "bounced" onto and then off your site.
Bounce rate is one of the critical aspects that SEO and UX design affect. Bounce rate is also a factor Google takes into account when determining where your site should rank. UX design and SEO combine to directly affect a site's ranking.
Some of the top reasons for a high bounce rate include:
Slow load time for pages
Poor quality or overly simple content
A site that makes a device slow down due to its inability to handle too much traffic, or an overuse of ads on the site
Misleading metadata, snippets, or descriptions
Errors
Broken links
When your site has a high bounce rate, it's time to examine your site's design and content to determine where the problem lies and how you can fix it.
Content and Layout
As stated previously, content isn't just text on a page. When Google crawls your site, it's also looking at your layout. Even the best-looking sites can fail if the SEO isn't on point.
The solution is to find the balance between UX-friendly design and SEO when designing your layout.
SEO-friendly designs typically include:
HTML Headings
You should always aim to use HTML headings instead of changing your font size for emphasis or dividing sections. H2s, H3s, and H4s make your text easy on the eyes and provide clear content organization. H1s should only be reserved for your page's title so that Google's bots can easily find it.
Digestible Content
When you lay out your written content, focus on short, easy-to-digest paragraphs and sentences. Always put a space between your paragraphs. Long sentences and walls of text might make your content hard to read and visually unappealing.
That said, don't make your content too simple. That could lead people away from your site because it's not viewed as a valuable source of information.
Graphics
Graphics, including tables, media, and charts, help optimize your content while providing a comprehensive user experience. Include some form of media under each HTML heading if possible. Always remember to appropriately title your images and fill in alt text to make it easy for search engines to index the image.
CTAs and Internal Links
When a user gets to your site, you should have two goals: conversion and a lengthy visit. A conversion can be a newsletter signup or an entire purchase. Engaging content can facilitate a longer site visit.
The best way to achieve both is with effective CTAs (calls-to-action) and internal links. Internal links optimize your content for the web while also providing an easy way for users to navigate your site to the content they need.
High Authority External Links
Although you want to limit the number of external links you use, linking to related or relevant content often leads to a more user-friendly experience. It also effectively boosts your SEO.
Make sure you only link to high authority sites that aren't direct competitors to your site. For example, an article outlining how to start a blog might link directly to WordPress or Kinsta. But it may not lead to a similar article published on a website aiming to reach the same audience.
Responsive Design
A significant aspect of UX design is equal responsiveness across devices. Responsive design is what makes your site usable on all devices. You should always optimize your site for mobile, tablet, and desktop use.
Why does responsiveness matter? Simply put, most people access content through mobile devices. In fact, in 2021, more than 276 million US users accessed the internet on their phones or tablets. It stands to reason that users are more likely to stay on a site that is optimized to work and be readable on their specific device.
Optimizing your site for mobile use isn't complex. In fact, there are a lot of tools available that can make the process relatively simple. Combine responsiveness with easy-to-find information and you're guaranteed to provide a positive user experience.
How To Implement SEO and UX Design
Having read this article, you're probably wondering about the best way to implement effective UX design with quality SEO. Although some things might be self-explanatory, there are many ways you can ensure your site launch plan goes off without a hitch.
Combine Your UX and SEO Teams
The best way to ensure your UX design and SEO work in harmony is to combine your UX and SEO teams.
These two teams will likely house very different skill sets, which means that forming them into one unit will be beneficial for creating a design that will work for both teams' needs. When you have dedicated professionals working toward a common goal, you're far more likely to get results.
Never Stop Testing
The internet changes rapidly, and so do its users. It's essential to test your site continually to ensure it's keeping up with those changes, can be easily found by the ideal audience, and is considered helpful to users.
User testing should be a priority for both your UX and SEO teams. Testing will give you insight into what users want and how they navigate your site to find information. The results can inform designs on how to change your site for better functionality.
Focus on Simplicity
It might be tempting to add all the bells and whistles to your site (remember when custom cursors were all the rage?). Don't be quick to install every plugin WordPress offers or every title tag you read about, though. Instead, take time to analyze each aspect of your site and determine which features are necessary. This includes content, navigation, and your layout.
Consider New Features
Finally, if you want to boost your SEO and user experience, you can consider adding new features to your site. These should speak to your users' needs, so they keep coming back for your website even if it's for different reasons each time.
For example, you could consider adding an e-commerce section to your website to improve engagement. Blogs add depth to your site, give your user a reason to stick around, and are an excellent way to include keywords and links naturally.
Wrapping Up
Although UX design and SEO might seem miles apart in some ways, they're actually closely connected.
When designing your site, be sure to do so with your user's experience in mind. Find a balance between your design and SEO to ensure users benefit from your content. You might be surprised at how quickly you see results.