SEO
Top 8 Link Building Mistakes to Avoid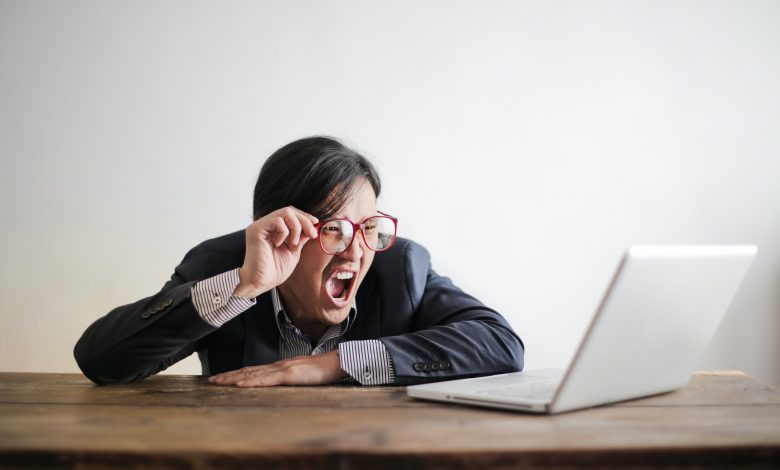 If you own a website and are continuously on the hunt for marketing techniques and strategies to make your website rank better, you must've heard about link building. Link building is a key technique for promoting your website, but one in which people make a lot of mistakes.
The top eight mistakes that website owners make when building links include not using anchor texts correctly, not focusing on creating great, quality content, building links that are irrelevant, buying low-quality links from unreliable services, ignoring no-follow links, and creating backlinks for only one page.
Read on to find out more about the top mistakes in link building and learn how you can avoid them and make your website rank better. Happy reading!
What is link building?
Link building plays an important role in getting your website noticed. At its core, link building is the process of getting links (or hyperlinks) from other websites on the Internet to your own. A hyperlink essentially links two different web pages on the Internet and clicking on it on one page allows the user to hop over to the other page.
Currently, link building is extensively used by website owners to make their website get ranked higher by search engines. Besides that, links are also built for a variety of other purposes. These include news articles referring to various sources or product reviews referring to buying links. In such cases, the links aren't used for SEO purposes.
Why is link building important?
In the previous section, we explored what building links entails and how it works. But why is it important for your website?
Building links is important because links are one of the most important factors that will determine how well your website will be ranked by search engines. Search engines "crawl" between web pages and see if there are any quality links to your website from other ones. The more quality inbound links to your website, the better it will rank.
Up next, we discuss the top 8 link building mistakes to avoid. These link building mistakes may be the reason your website is not ranking well. Keep reading to find out more about them and how to avoid them.
1. Not using anchor texts correctly
Anchor text is the text that is displayed for a hyperlink. When a user clicks on that text, they're transported to another website or another page on the same website. Thus, they can be used to navigate both internally and externally. Using an anchor text that exactly matches a chosen keyword can yield great results but doing this excessively may not be a good idea if you want to improve your ranking. Firstly, the repeated use of the exact anchor text may be flagged as spam by search engines. Moreover, not using variations of that keyword may lead to less incoming traffic even if the search intent matches your content.
2. Not focusing on creating high-quality content
To improve their website's ranking, many marketers use various link building techniques and try to acquire as many backlinks as they can. While buying or exchanging backlinks may work well in certain cases, it can also bring about lots of problems that we'll discuss later. Instead of focusing on getting so many backlinks, a better strategy would be to simply create high-quality content that actually serves a purpose and helps users who read it. So, if your content is authentic, informative, and valuable, lots of other websites will share it and refer to it, making it hugely popular. This is known as organic/natural link building and has proven to be effective in many cases.
3. Building links that are irrelevant
Building links that are irrelevant is perhaps one of the biggest mistakes people do that negatively impacts their ranking by search engines. People often build backlinks to some other webpage that contains content vastly different from the one on their websites. An example would be if you have a website that creates content based on mining cryptocurrency and you create a backlink to a website that specializes in natural beauty tips. When this happens and users realize that the webpage, they've landed on isn't related to their search query, they'll almost certainly jump back to the previous page. So, the key takeaway is to create backlinks to websites that create content for the same niches as you do. If your niches don't match up, you won't get any traffic even if the other webpage is highly ranked.
4. Acquiring links from unreliable SEO services
While buying links is a popular practice for bloggers and other website owners wanting to improve their ranking, choosing the wrong services can do more harm than good. There are loads of SEO services out there that sell you links. But it can be difficult to identify which ones sell genuine, high-quality links. Many vendors sell low-quality links that can be easily detected by search engines' algorithms. Hence, if you're buying backlinks, it is important to choose your vendor or service carefully so that you get good quality links that improve your rating. Find out about some of the best backlink services for buying links in later sections.
5. Buying low-quality backlinks in large numbers
The more backlinks to your website, the better it will be ranked by search engines. That is what should happen ideally. But this isn't usually the case. Buying backlinks in large numbers can lead to them being categorized as toxic links by search engines. The key idea of buying backlinks should be quality over quantity. When you buy backlinks in large numbers from shady services, they're mostly low quality and have little credibility. So, while a large number of links may drive up inbound traffic temporarily, they'll hurt your ranking in the long term.
6. Ignoring no-follow links
No-follow links are special types of links that are intended to be ignored by search engines, as opposed to do-follow links. They're encoded as "nofollow" and don't normally affect your website's ranking. For this very reason, most bloggers and SEO marketers are of the view that no-follow links don't hold any importance and can be ignored. While this is true to some extent, no-follow links do add diversity to the types of links on your website. Having a good balance of no-follow, do-follow, and other types of links is important in improving your website's ranking. For these reasons, no-follow links shouldn't be ignored.
7. Creating backlinks for only one page
Another mistake marketers do when optimizing their website is creating backlinks for only one page. This happens when all the backlinks are present on only one page, usually the index or home page, and all other pages on the website are devoid of backlinks. Why is this bad, you might ask? It's because the algorithms search engines use, most notably Google's, might classify these links as artificial and fake. The way to go about it is to have backlinks on the internal pages of your website too so that they also have better visibility and credibility. This is a more balanced approach and helps your website rank better.
8. Building links from Public Blog Networks
What are Public Blog Networks (PBNs)? These are blog sites usually owned by a single publisher. In most cases, these blogs are hosted on old, expired domains and are penalized by search engines such as Google. While most marketers are aware of this and avoid creating PBN backlinks, other website owners are still not aware of this problem. So, it is necessary to not build backlinks to PBNs to avoid getting penalized by search engines. Even if the PBN has good quality content, linking it to your website is still risky and will adversely affect your ranking.
How to fix your link building mistakes
At this point, we've explored the top mistakes you should avoid when building backlinks. But how do you fix these mistakes that may be negatively impacting your ranking? The solution is to go through these 8 mistakes in this article and check if you're making some of them in the process of promoting your website.
As a general rule, avoid acquiring lots of backlinks from unreliable services and steer clear of PBN links as well. Remember, success lies in giving quality precedence over quantity. So, create high-quality content that has the potential to become popular and only acquire backlinks from trusted, reliable vendors.
How can you remove toxic links from your website?
If this whole guide were to be summarized in a single sentence, it would be: avoid and remove toxic links. This may be the most important and costly mistake website owners make. Not only are toxic links a bad investment, but they also cause you to rank lower and miss out on incoming traffic. But how do you identify and remove toxic links from your website?
Many search engines can now effectively identify if a particular website has toxic links. These websites are then removed from the search results.    There are many tools available that help you identify and remove toxic links from your website. Google has its own Disavow that you can use to exclude low-quality links during Google's assessment of your website.
How should you optimize anchor texts?
The very first mistake we talked about was not using anchor texts correctly, and more specifically, using exact texts to match keywords. Here are a few tips to help you optimize anchor texts to avoid these mistakes and get the best results.
Your anchor text should contain words based on the same topic as the one in the link.
Don't overuse exactly matching anchor texts. Try out variations of the same phrase to avoid being caught by spam filters and to capture more traffic.
Use tools to analyze and track your anchor texts to get an idea of how they impact your ranking.
Are site-wide links bad?
Site-wide links are links that are placed all over a website, especially places such as the footer, sidebar, and other corners of the site. Site-wide links used to be popular with marketers a while ago, but recent changes in search engines' algorithms mean you should avoid acquiring these links from other websites to your own one.
In most cases, site-wide links aren't closely related to the page they take you to. For this reason, they are known to have little credibility and search engines including Google do penalize websites for having them. Thus, they should be avoided and other means of link building that are safe and yield better results should be explored.
Other important tips for building links
Here are a few other important tips to help you build backlinks effectively and improve your ranking.
Always focus on creating content that offers great value. There's no replacement or alternative for good content.
Exchanging backlinks is an effective technique to help you rank better, but it shouldn't be done excessively and must only be done with pages that produce content on similar topics.
Analyze the anchor texts and backlinks that are on your website. Figure out if you should remove them or improve them. There are various tools available to help you with this.
Promoting your website via comments on social forums and blogs should be done cautiously. Do it only if your comment is related to the discussion/topic and can help other people.
What are some good and trusted link building services?
If you're thinking of acquiring backlinks or getting help in promoting your website from SEO services, you should only go for well-renowned and trusted ones. Always check their GMB reviews, and other review sites. Reverse engineer their portfolio websites and always ask for samples of work they recently develivered.
Conclusion
There is no question link building is important in promoting your website and making it rank higher by search engines. Like any marketing technique, it has its benefits and pitfalls. In this guide, we explored eight of the most important mistakes that marketers and website owners make while building links and discussed various tips to avoid them.