SEO
5 Strategies to Boost Your SEO in 2023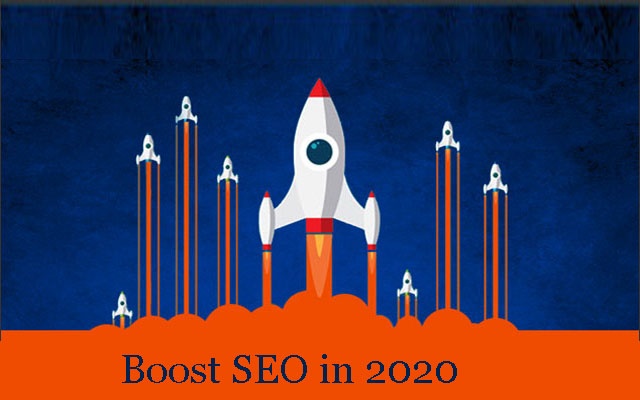 You have probably heard countless times that SEO is always changing. In order to improve the quality of the search process, search engines continuously tweak their algorithms. Gone are the days where your website could rank in a week or two by using spammy backlink or keyword stuffing practices.
The nature of Google searches has started changing, and the algorithm has gotten smarter. Now, we need to think about why SEO is continually evolving from Google's perspective because more than 90 percent of all search engine traffic passes through this channel. Google has been relentless in innovating to give users the best possible search results for any particular keyword query.
Google needs to continue to offer the best possible search results in order to sustain its astonishing market share. So, to stay on top, the platform is continually enhancing its algorithms to ensure they are providing you with the best search results. As 2020 comes into sights, let's dive into the 5 strategies you can use to boost your SEO.
1.     Voice search
As the use of smart home devices multiplies and more users switch from desktop to mobile, the use of voice search trend is continuing upward. Google back in 2016 said that over 20 percent of queries on mobile devices were carried out by voice. And comScore suggests that 50 percent of all searches will be done by voice by 2020. Besides, in a survey carried out by PricewaterhouseCoopers, 1,000 people were surveyed, and it was found that voice technology is the future.
The survey showed that consumers between the age of 10 to 64 genuinely use voice technology in their day-to-day activities. It is clear that with the rise in voice technology, you have to start changing the way you interact with consumers. SEO and search trends are beginning to adapt to voice search, and if you want to optimize your SEO effort in 2020, your digital marketing has to evolve.
2.     Quality content
'Content is king' is one of the most used phrases among digital marketers, and it still holds true today. Given that the success of an e-commerce business majorly relies on the quality of the website content, a website that shows informative and compelling content usually ranks higher in the search result. Quality content is not all about lengthy content on your web pages; the goal of creating quality content is the one that is aimed at your target audience.
Quality contents also deal with hyperlinking your post with external links that further explain a particular subject so that more audience visits your website. This trend is expected to continue in 2020, and you must make sure your content is well researched and follow a structure that makes it clear and easy to read. What your audience wants is an educational content that could be delivered in any form such as podcasts, videos, infographics, and blog posts.
3.     E-A-T (Expertise, Authority, and Trustworthiness)
The concept of E-A-T is expected to make its presence felt in a search engine by 2020. These three elements are viewed as vital elements to a quality website. Google no longer wants to rank contents that are just good. Now, they feel that some content that ranks might be inaccurate and they can hurt the potential searcher.
For instance, let's assume you are giving medical advice on your website. And you have a lot of links and all the right strategies to rank well, but your information is inaccurate. Now imagine that as the result of your inaccurate advice, someone injures themselves – well, that would be bad.
Google is looking for websites to prove their E-A-T. Expertise is the measure of experience and knowledge of the content creator in creating quality content. While Authority shows whether you have identified your niche and whether you are operating as a subject-matter expert in the chose fields. And trustworthiness is an attribute that speaks for itself – you are expected to post only trustworthy and accurate information on your website. Websites that meet the E-A-T requirement will perform better than those that don't.
4.     Mobile-first indexing and loading speed
Over the past few years, mobile has advanced at a tremendous rate and now makes up more of search traffic worldwide. Google recently announced that mobile-first indexing would now be the default for site new to the channel. Users are increasingly searching on their mobile devices, and Google is certainly not going to show your site to your audience if it is not mobile-friendly, as it will give its users poor user experience.
Fast loading speeds, as well as clean and simple navigation designed for a smaller screen, are some of the key factors in mobile optimization. One of the first user metrics that signal low or poor quality user experience to Google is the bounce rate of your website.
So, if you want to achieve high search engine rankings, it is important your website loads as fast as possible for mobile users. You can use Google free speed test tool to test and monitor your website speeds; this tool will also display your speed scores, suggestions for improvement, and show you how your website is doing compared to your competitor's websites.
5.     User experience
Google now rates user engagement and user experience among its key metrics for search engine optimization rankings. They do this because the user experience is a reliable indicator of a quality site or a piece of content. According to Google, a high bounce rate shows that the result was not useful. And if this keeps happening, Google will ultimately keep ranking the site lower and lower in its results.
Several other metrics which signal low- or poor-quality user experience include page views, average session duration, dwell time, etc. All of these show Google the quality of your site as a whole. They aim to offer more relevant and the best results to users, so this is the primary reason, according to "Joel House Search Media" why user experience will continue to be one of the most critical factors.