Mobile applications have become a necessity in our everyday life. We use mobile applications from messaging to investing. Hence, mobile application development has become one of the promising industries in the world.  Many aspiring students want to make their career in this well-paid profession.
No wonder you may be thinking about where to start and how to start mobile app development. We will share some of the significant steps you can follow to become a mobile app developer. But before starting, let's understand who are mobile app developers and what they do.
What Do Mobile App Developers Do?
Mobile apps developers work on several operating systems like Android and IOS. They build applications from scratch writing software. They can also coordinate with you and design your website to give the best user experience.
Many businesses hire mobile app developers to reach out to their customers through mobile applications. Mobile app developers ensure that your app functions well.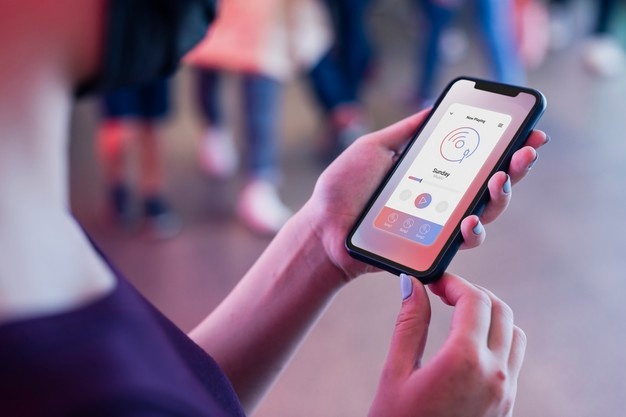 Types of Mobile App Developers
There are two kinds of mobile app developers: iOS developers and Android developers.
iOS Developer:- iOS developer builds and updates the applications for iOS devices. They use iOS programming languages such as Swift, Xcode and more. They design the apps from the ground up. Tones of entry level ios developer jobs are collected on Jooble.
Android Developer:- Most users use android devices. Hence, android app development is a lucrative job. Developers create and update mobile apps for Android devices.
How to Learn Mobile Development: Step-by-Step:-
Choose One of the Major Platforms:- You have to choose one of the major platforms like Android, iOS, Windows, Symbian and others. Android and IOS are the most popular platforms in the global market. You can opt for either iOS or Android. Better to learn mobile app development for one platform at a time. You can expand your knowledge by going to other platforms later.
Android and IOS are different platforms. The main difference between Android and iOS is the programming language they use. Android developers use Java. iOS developers use objective-C or Swift.
Learn Essential Background Skills:- You need to know the software development skills to build a mobile application for Android or iOS. But you may be in doubt about where you should start from. Usually, mobile app developers attend college to earn a bachelor's degree in computer science. But, if you are a novice, you can learn essential background skills from different growing platforms in the market. You may need 5-6 months to learn the necessary coding skills. Today the Internet is a great platform to learn. Research the current market and know your interests very well. There could be three scenarios:-
If you are a web developer and want to learn mobile app development, you can find helpful Platforms such as Appcelerator Titanium.
You may have some basic objective ideas about programming. In that case, you can learn further how to develop mobile apps effortlessly.
If you are a beginner, you can take an introductory class on Computer science. There are several online courses on Coursera, edX and Udemy freely.
Hence, choose the right platform and learn the necessary background skills.
Practice Your Skills:- After learning the coding, you have to practice your skills to be confident enough. You can manage your practice following the below points:-
Develop an App Idea:- We face numerous problems in our daily life. You can interact with more people to know the problem they are facing. Make a list and focus on solving one problem by developing an app.
Lay Out The Details Of The App:- After mapping, you have to lay out the elements of the app. Users prefer simple features so that they can understand without any reference. Your customers will stick to your app if you design a favourable user interface.
Hone and refine your technical skills:- Now, the prime time of mobile app development. Hone your technical skills by developing the targeted mobile application for a particular device.
Test Your App:- After developing the app, you have to run the testing process properly. Approach your near and dear ones to use that particular app. If they face any glitch, you can correct that feature. Bugs are the biggest challenge. So, try to practice regularly to make your app bug-free.
Convert to Other Platforms:- You need to try first on a particular platform. After mastering the procedure, you can move to another platform. In that way, you can enrich your skills and expertise in mobile app developments for several settings. There are different features for different devices. Hence, be confident for every platform to increase your customers.
Portfolio:- After having a rich experience, you can focus on building a good portfolio. You can include as many of your projects into the portfolio to make it attractive. After creating the portfolio, you can post it on professional resources like LinkedIn along with your resume. You will gradually get the gigs on LinkedIn and other platforms through your professionalism.
Hiring A Mobile App Developer:- if you need mobile app developers for your upcoming project, you can look here for hiring experienced app developers. Here, we will list down some of the best Android app developers as this is very demanding. You can also find the best app developers for iOS devices.
Conclusion:- To conclude, The steps are not so complicated. You need to master the essential skills. Take your time and learn to develop a mobile app.