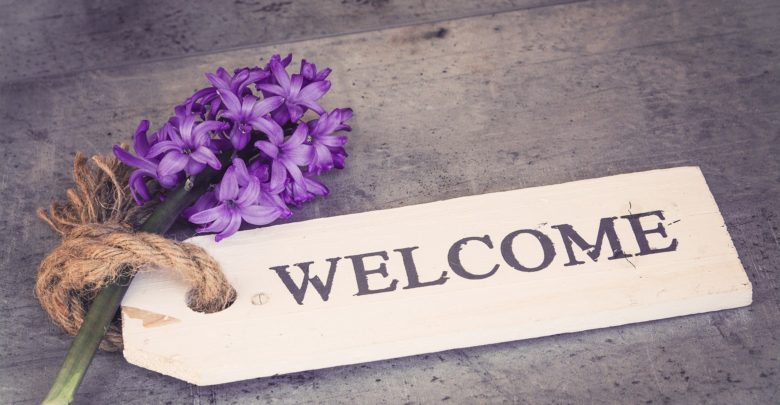 It doesn't really matter either you are an entrepreneur operating a successful business or marketing specialist promoting other people's start-ups. Email marketing should become an effective tool of your strategy bringing you towards the targeted audience faster than ever.
What is a welcome email?
To cut to the chase, it is in other words the first interaction between you and your new follower. Usually, as soon as any subscriber decides to sign up at the platform, a welcome message is automatically sent to him or her representing you as a brand. And this is when you are able to make an outstanding impression and engage the clients into action.
How does writing a welcome email contribute to your business growth?
If you are willing to find out how a well-built welcome newsletter can approach new customers, let's take a look at here:
A welcome email is an ideal tactic for introducing people to the characteristics that make your brand uniquely different from the rest
It also reflects your interest and respect to folks you are about to work with making them way more loyal
Moreover, a welcome email will help customers feel the taste of your brand's personality before they start interaction
Besides that, it also might serve as an element of marketing building trust and strengthening the brand's name.
It is a brilliant chance to demonstrate your products, introduce your brand with the best offers, sales, product categories and service.
Recipe for creating a catchy welcome email content
As you have understood from the introductory part, a well-drafted and written welcome notification is a small element of growing your subscriber community that can speak a lot about your brand. In addition you should think creatively to interest readers.
1)   Write a welcome email for customers, not for yourself
You should be very cautious with the way how you create an introduction email. Whichever your initial goal is, you need to understand that it is not about you and your business all the time, it is mainly about people you would like to engage in. The best thing you can do is to look through their prism and offer what they actually want, not you. It doesn't mean you can't emphasize your strength as a prosperous company, but try to focus on what's in it for them.
2)   Consider the quality of your email letter
No one would like to be constantly bombarded with a continuous flow of messages in their inboxes, right? Taking this into account you should write a non-intrusive "thank you" or "welcome" message that would be somehow distinctive from thousands of others. When you are creating these welcome email subject lines try to be very precise and think of quality, not quantity.
3)   Make a professionally written introduction
Let's face the music. Being a good business doesn't always mean to be a decent writer. In order to have well-researched welcome email examples involving more engagement rates and pushing new members to make purchases. For making it more resultative you can always check online writers rating out and find the ideal one for your enterprise.
4)   Catch the customer's attention by offering a deal
By making an operative motive as a part of your email elements, you have a fantastic opportunity to enhance a solid first impression and boost your sales then in the near future. Additionally, you should neither forget about the advantage of a "call-to-action" button nor be afraid of rushing into discounts too early. Just imagine how delightful it is for an individual to encounter a new website with a bundle of deals. Everyone would appreciate it.
5)   Stay responsive and never ghost long
No matter how good your incentives were, you should structure your marketing development plan in such a way that will make you linked to subscribers. Sending an informative letter might be enough in the first stage. However, it loses its significance when there is no consequent feedback right after. Keep in mind, that you should always remind the audience about your existence with welcome back emails. Otherwise, the whole email marketing strategy becomes pointless.
What are some examples of welcome subject lines?
Also, do not forget about picking the right welcome subject line. You can get inspired by the following list of 5 effective lines or use them in primarily your emails:
We are happy to announce you a member of the [brand name] community.
We are gladly welcoming you to [brand name]. Here's what to do next.
Welcome to [brand name] and check our special offer this month.
You're officially a part of the [brand name] family. Get your first 30% off!
Thanks for signing up to [brand name].
Conclusion
This entire set of email marketing tips should become the cornerstone of your successful business strategy if you take all information into account and apply it in accordance with your brand's specific nature. Good luck!