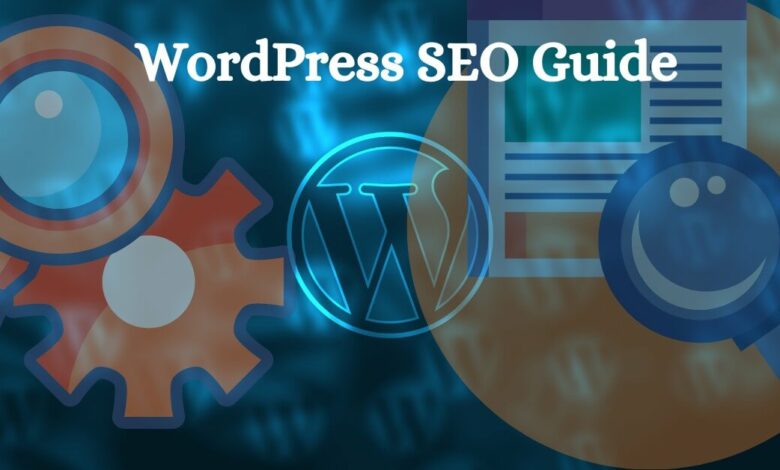 Various elements affect search rankings, and it is critical to control some of these elements to maximize your chances of success. The optimizations help reach millions of people using the power of search. This guide provides a step-by-step guide to optimize your WordPress SEO using search engines' preferred approaches.
Let's take a look!
How to Begin Using WordPress SEO?
Firstly, check your website settings and monitor its performance. Try to solve as many problems as possible. Here's a quick rundown of the most crucial things to keep in mind:
Changing the website settings For Enhancing WordPress SEO
Here, we will discuss the settings that affect the SEO at most:
Visibility Settings
Check whether your site is visible to search engines. Go to Settings –> Reading in your WordPress dashboard. Ensure the box "Discourage search engines from indexing this site" is unchecked at the bottom, where it says Search Engine Visibility.
Type your domain name into their search field and press enter. If the search engine has crawled your site, they can find you on the list. If not, you should submit your site to that search engine. Search for "Bing webmaster tools" or "Google webmaster tools" to discover the appropriate page for submitting your site for indexing.
Permalink Settings
The permalink structure establishes the URL look. This is significant because search engines consider the content of your URLs as a ranking factor to decide the relevancy of your page. You will benefit if your URL contains the term/phrase you want to rank for.
To customize permalinks, look for the Settings menu in WordPress and select Permalinks. There is no single "optimal permalink structure" that search engines prefer. Instead, you will want something logical, easy to comprehend for you and your visitors, and suits your content.
The Post name structure is a standard and straightforward format for organizing material. You will have the opportunity to specify custom structures for your category and tag URLs on this same page under the title Optional if you opt on a basic permalink structure.
Accessing your site with or without www
Most web servers are configured to access a site with or without the www. prefix. Some search engines may have issues with this because xyz.com and www.xyz.com are considered separate independent websites. The answer is straightforward: choose whatever version you like, redirect the other version, and ensure that your preference is recorded in your WordPress General Settings.
Configuring Yoast SEO Plugin
Yoast looks into SEO's more technical components, such as page titles, meta descriptions, and makes optimization easy. Yoast's basic version is free, and premium upgrades are available; however, they are paid.
Go to your WordPress dashboard's Plugins section, click Add New, search for "Yoast SEO," install the plugin, and do the following settings-
Page Titles
With the Yoast SEO plugin, the first thing you will want to do is improve page titles. The page titles determine what you see in your browser tab and how your site appears in search results when you visit your site.
Characteristics of a Perfect Page Title
We can utilize Yoast to configure page titles in a moment, but first, what makes a decent page title?
To begin with, every headline should be detailed and engaging to entice visitors to click through. Remember that the title is your chance to grab people's attention in the search results.
Following that, the page title should contain the keywords you want to rank for. There are two reasons behind this: Search engines give the first words in a sentence higher weight, and the early terms will be seen first by anyone perusing the search results.
As a result, if your keywords appear early in your page titles, you will be more likely to rank well, and people will be more inclined to visit your site. It's also a good idea to include your site's name in your titles for brand awareness purposes, but that should come last.
Global Title settings
To set this, go to the SEO menu and select Search Appearance. The Title Separator is the first option here. This is a symbol that displays your post title and site name. Choose the one that appeals to you the most.
You can also set the homepage as it is just the site's name by default. Similarly, the tiles of the post and pages can be set through the Search Appearance page by selecting the Content Types Tab on the top.
Meta Descriptions
Meta descriptions are the black text that shows behind the title of a search result in search engines, and they don't appear on the front end of your site. By default, a snippet from your page's content is extracted based on the user's search criteria. On the other hand, manually creating your descriptions allows you to increase your click-through rates significantly. This can also be done in the post editor's Yoast SEO panel. Simply click "Edit snippet" and type in the "Meta description" box with some text.
Social Media Meta data
Yoast also includes several tools that can assist you in incorporating important social media metadata into the website. When you choose Social from the SEO menu in WordPress, you will see some different pages of social networking options. Generally, we see the following tabs:
Accounts: Enter the URLs here to help search engines know which social media profiles are linked to your site.
Facebook: To add Open Graph metadata to your content here, allowing Facebook to display rich previews of your content, including images and extracts. On this page, you may also set a default image.
Twitter: Twitter Cards can also be enabled. When people share your work on Twitter, it becomes significantly more appealing.
Pinterest: Connect your site here if you use Pinterest.
Google+: You may link your Google+ page here to let Google know it's the official page for your website.
Themes and Template Preferences for WordPress SEO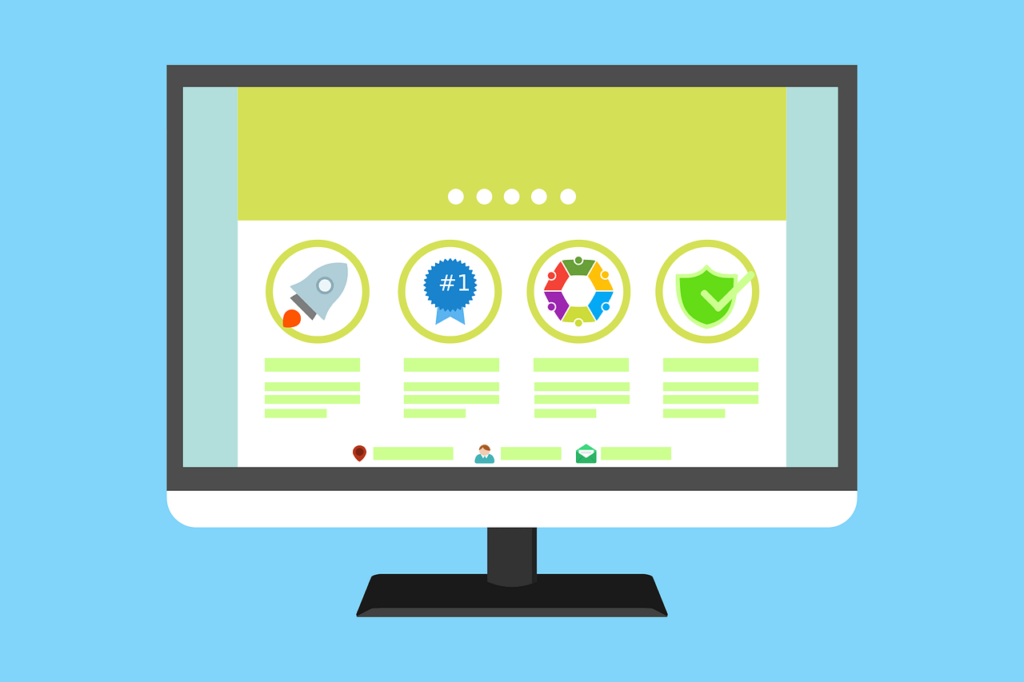 A WordPress theme/template is the foundation of your website, and it can better or ruin the user experience. Furthermore, your site must be understandable for search engines, providing as much context as possible. Let's look at a strategy to improve your design:
Mobile-friendly Design
The good news is that responsive design has become the industry standard for WordPress development, and practically every modern WordPress theme available today is responsive. Even still, double-checking before activating a new theme is a smart idea: look at the mobile version to make sure it adapts well and gives a pleasant user experience. If you use an out-of-date, non-responsive theme, it's time to upgrade, which is a must-do activity. Almost every theme these days is or aspires to be mobile-friendly, and some themes aren't compatible with mobile devices. So here's a link you can store and utilize to test your theme or website using a different Google tool: https://search.google.com/test/mobile-friendly.
Breadcrumbs
If your WordPress theme permits breadcrumbs on single post pages, you should activate it. Breadcrumbs help search engines understand your site's structure and organization, and Google will even show your breadcrumb trail only in search results instead of your full URL.
Headings
Headings tell search engines about the content organization, so ensuring the proper headings for the right objectives is critical.
Heading 1 (H1), Heading 2 (H2), Heading 3 (H3), Heading 4 (H4), Heading 5 (H5), and Heading 6 (H6) are the different headings accessible in HTML, each of which functions as a subheading of its parent.
Because search engines perceive Heading 1 as a page's main title, the primary headline should be the only H1 text on your posts and pages. You can use Heading 2 to break your material into sections. Then, using Heading 3, divide those parts into subsections, and so on.
Duplicate Content
The same content piece can be viewed as six different pages and thus competing with each other in the search results between the single post page, the homepage/blog page, archives of category, tag, date, and author. Though Google has gotten more intelligent, it can typically tell which website is the original and rank it accordingly. However, since there are no certainties, we propose addressing the duplicate content issue on your site. With the Yoast SEO plugin, we can achieve this quickly.
Simply move to the Search Appearance section under the SEO menu, then choose the Archives tab at the top. If you have a single-author site, your author archive will seem almost identical to your homepage, so it is better to turn it off entirely. It is also safe to disable the date archive as well.
Website Speed
Google's PageSpeed Insights is the most reliable and the easiest tool to monitor website performance. On staging environments/locally hosted sites, it normally won't operate. In that case, you can go for the Lighthouse tool that Google employs to audit your site to find changes.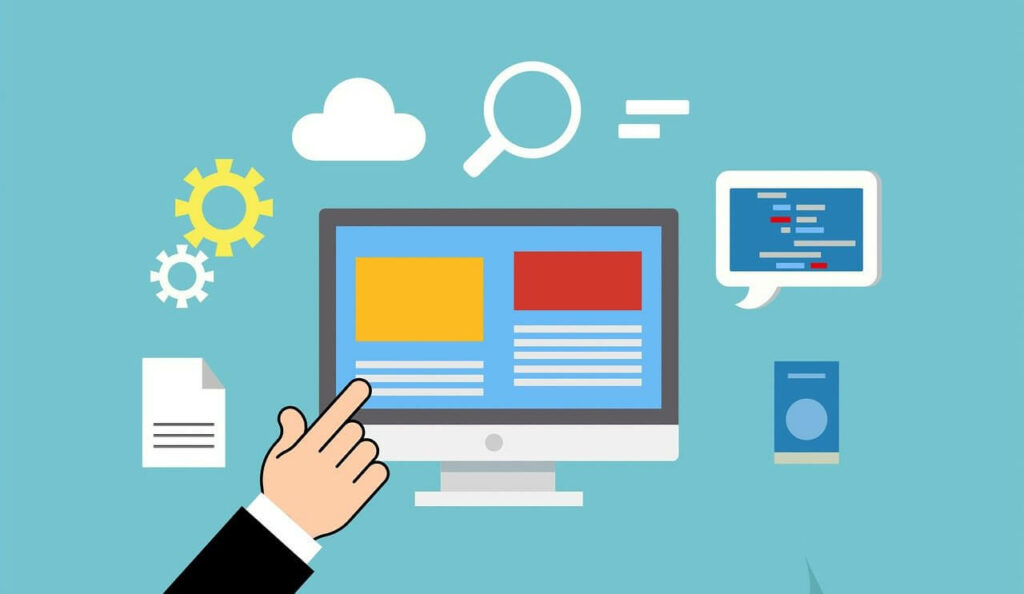 Optimize content for WordPress SEO
Consistently deliver the content according to what you would love to read if you were a reader. Each piece of your website content should be unique, easy to read, and descriptive to cover all information to meet your audience's expectations. Consider the following points to optimize content-
Try to optimize your blog content; you can make your website visible to users who prefer search engines like Google to enter a focus phrase related to your business.
Always maintain the keyword density or the number of times a term or phrase appears on a web page compared to the total number of words on that page. Instead of over keyword stuffing, try to incorporate keywords naturally.
Before developing content, make a list of keywords you want to rank for. Search engines use keyword density to estimate a website's relevance to a specific keyword. If a term appears several times on a website, giving that page a high ranking makes sense.
Final Words:
WordPress SEO may look tough, but worth it. Avoid bad SEO techniques and follow the best practices. This post explained how to start with WordPress SEO and improve your site's content. You can also hire an SEO services company to grab a top position in search results.
Hope you enjoyed reading this!