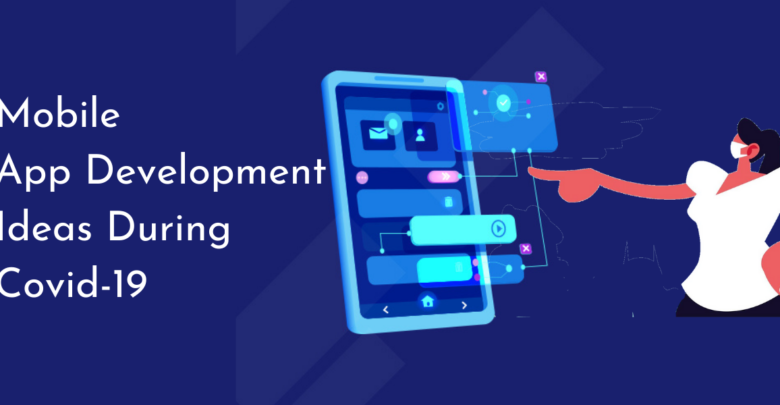 The COVID-19 crisis has affected businesses everywhere.
For an entrepreneur, adversity brings with it opportunities that can be exploited to earn a healthy profit.
If you are a businessman/businesswoman and looking for a good opportunity to gainfully employ your capital, then we suggest that you should look at the digital field.
Nowadays, for every service, there is a mobile app available.
If you can find the right niche market and build an app that will be able to satisfy its needs, then you have a winner in your hand.
If you are not sure which niche audience you should target, then we suggest that you should use Google Analytics to analyze different keywords related to mobile apps.
Now based on the volume of different keywords, you can easily find out which type of niche service is attracting a large number of queries.
Once you have found out the niche audience, then you can plan how to create a highly engaging mobile app for the target audience that will give them an amazing service that no other existing app can match.
Great Mobile App Ideas For The COVID Crisis Period And Beyond
The mobile app ideas that we have shared with you here have great potential to become a runaway success if designed and marketed successfully after doing proper market research.
Make sure to build a highly engaging app that will address all the pain points of the niche market for which it is built.
Some of the popular mobile app ideas that you can look into are the following.
Fitness App Development Idea
People who are locked up in their homes due to the COVID crisis have a lot of time on their hands.
This has made them conscious of taking care of their health through physical exercise.
However, as all the gyms are closed, people are increasingly using health and fitness apps to keep themselves fit.
You can build a fitness app to cater to this market that should include various types of exercises that can be done in the confines of the home and not require any equipment.
Meditation App Idea
The COVID-19 has caused major anxiety and mental stress among the populace who are locked inside their home.
This has led to depression among a large number of people that is detrimental to their health.
In such a time, you can build a meditation app that would help them to stay calm through meditation.
Such an app would be very helpful in changing their negative thoughts to a positive one.
The app should have simple meditation techniques that even a layman can do right after reading/hearing simple instructions.
Gaming App Idea
As people are stuck in their homes with very few activities to keep them entertained, a good gaming app idea can work wonders.
While trying to create a gaming app, you must keep in mind that it should be simple, entertaining, highly engaging, and should run on most devices.
This will ensure that a large number of people can download, install, and play this app on their smartphone to pass their time while being cooped inside their home.
Education And E-Learning App
As people are locked inside their houses with very little to do, this is the right time that they learn new skills which would be very helpful for their job when the lockdown is lifted.
The education and e-learning app idea that you can build upon should teach the users new skills and technologies.
If you look around you will find that many people are building new careers based on the skills and knowledge they have gathered from such eLearning apps that are available in the market.
Food Recipe App Idea
As people are forced to stay inside their homes, they do not get the opportunity to go out to eat new dishes in the restaurants.
For such people, you can develop a food recipe app wherein they can learn how to make exciting and tasty dishes in their homes.
While developing this app, make sure that the instruction should be in simple language that is easy to follow.
Grocery Delivery App
The COVID crisis has provided a perfect opportunity to create a grocery delivery app.
Through this app, your retail shop can safely deliver grocery items like food, milk, and others.
Make sure to advertise the app so that more people know about it and use it to buy groceries that would be delivered to their doorstep following all the health safety protocols.
Mobile Payment Gateway App
In this time of social distancing, wherein people want to buy goods and services online, they need an easy to use and highly secure bill management and payment gateway application.
While it is a great idea to create a mobile payment gateway app, you must ensure that a high level of security protocols are followed to secure the classified data of the customers.
Conclusion
If you are stuck in your home due to the pandemic crisis but are looking for a business to invest your capital, then these app development ideas can inspire you.
Here, we have provided you some of the most common and popular mobile app ideas. Apart from this, there are a lot of ideas that will have a great future in the upcoming years. To know the list of all such ideas, you can refer to this blog on trending app ideas.
An app based on any of these ideas would not only help you to earn a tidy profit but will also continue to provide you with a decent revenue stream even after the pandemic.