Social Media Marketing
Top Challenges for Social Media Marketers How to Solve Them (Plus Content Creation Tools)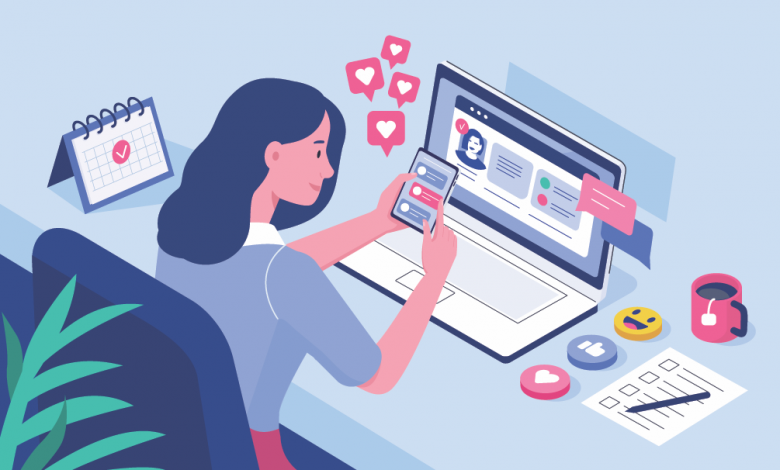 Social media marketing is the promotion of products or services using social media. It is a vital component of an overall inbound marketing strategy. It's also a valuable way to deepen relationships with customers and prospects, as well as build your brand.
Social media is an essential aspect for customers as it gives them a platform to spread their opinions and ideas. It has made it easy for companies to connect with their customers directly, thus making them understand the needs and requirements of the customers. Customers can also reach out to the companies if they are not satisfied with the services or products.
They can use social media to express their views, share their experiences and provide suggestions. There are more than 1.5 billion social networking users worldwide, and that number is growing rapidly. The average user spends roughly 2 hours a day on social media sites. That's the equivalent of 32 years over a lifetime. These numbers are staggering, but they show how important social media has become in our lives. Social media has created a new kind of global community where people from all corners of the world can interact and share content. By being active participants in social media, consumers have changed the way companies do business forever.
What Is Social Media Marketing
Social media marketing can be viewed as a form of internet marketing. Still, it can also be thought of as a way to engage customers and create an interactive community that can yield long-term benefits for companies. The scope of social media marketing also includes influence, such as getting fans and followers to engage with those interested in their brand. Social networking websites allow individuals and businesses to interact and build relationships. Personal branding is key in social media marketing. If people see you as an expert, they will follow your online recommendations. A successful social media campaign relies on the ability to generate content that is shared by others. The goals of any business using social media marketing are to create brand awareness, increase sales, and eventually create consumer loyalty.
Stats You Need to Know
Social media is a great tool for businesses to connect with their consumers on a more personal level. It creates an open line of communication and allows companies to be accessible 24/7. Its biggest benefit is the engagement it offers, and it gives companies the chance to interact with their audience in real-time and allows them to create content that people will want to share. This generates leads, which in turn builds brand awareness and drives sales. Furthermore, social media is an important factor in consumers' decision-making process. According to a study conducted by the University of Massachusetts Amherst, around 47% of respondents claimed that they made a purchasing decision based on the content they found on social media. Furthermore, 88% of participants indicated that they use social media to learn about new products. Social media is one of the most powerful tools for building brand awareness and increasing sales.
Top Challenges for Social Media Marketers and How to Solve Them
Managing social media can be a tough job, so you'll want to know which challenges are the most common among social media marketers. Among the existing polls and research conducted regarding this manner, there were six main challenges that marketers have experienced in their jobs.
1. Coming up with an effective strategy
Social media is a great way to reach out to your customers. For many, it's their preferred method of advertising because it's cheaper and easy to execute. However, the sheer number of social media platforms can confuse business owners who don't have a lot of time or resources.
Social media is likely a major part of your marketing plan if you're a small business owner. But coming up with an effective strategy for where and how you'll use social media can be daunting. There are so many platforms to choose from, and the potential reach of each one varies widely. You don't want to spend money on something that will not deliver results for your business, but you also don't want to miss out on opportunities by being too conservative in your approach. To find the right social media strategy that fits your business, you need to figure out which platform will work best for your clients and which one makes the most sense for your brand. We live in a day and age where there are more social media platforms than ever before. To reach maximum potential for your brand, you must cultivate a strategy that encompasses all social media sites, including but not limited to Facebook, Twitter, Instagram, Pinterest, LinkedIn, and Google+.
2. Estimating Return on Investment (ROI)
Many things need to be accounted for when structuring a social media strategy. What's the best way to measure success? How do you quantify it? There is a lot of confusion surrounding the ROI of social media and a lot of debate on whether or not it's even possible to identify. It is fundamental for marketing managers to quantify their efforts and understand how a given marketing activity impacts the bottom line.
The simplest way to think about ROI is the ratio of "gain" divided by "cost." It measures how well an investment performs against the amount spent. Its concept is simple, but its application can be quite complicated. You can sum up a simple equation of it to ROI = gain/cost. The gain includes the monetary value of what you get back from the investment, while cost refers to the money or resources you spend to earn that gain. There are also a few techniques that you can use to estimate ROI without using any equations. For example, say you want to know whether it will be worth it to run a Facebook ad campaign. If you think that running the campaign will net 100 new customers and each customer will spend $100 per month on your product, then you would expect that your investment can come up with a good return.
3. Increasing engagement with audiences
It's no secret that social media accounts need to do more than just post. The most successful social media pages create great content and interact with their audiences. Social media platforms require a different strategy from content marketing. This is because users are scrolling past your posts in their newsfeeds quickly, which means that you have to grab their attention quickly. If you don't, it will be gone before they know it. Social media engagement is the key to social media success.
As a blogger or a social media manager, the modern world has become a tough place to reach your audience. It looks like the social media platform is making it harder for brands to reach their audiences organically. If you're tired of not reaching your audience, then there are ways to increase engagement with them. The primary focus will be on building relationships with people. Don't just post and leave. Respond to comments and messages, and continue conversations even after posting something. You need to engage your audience to gain and retain their interest. You can do this by posting engaging content that encourages conversation and posts that generate curiosity. Managing your social media account is all about creating engaging content, interacting with your audience, and paying attention to what they like or don't like.
4. Managing time between tasks
Almost everyone is confused when it comes to managing time between different tasks. They know what they need to do, but they don't effectively manage their time between those tasks. For example, you might want to improve your marketing strategy and research your competitors. You might want to write an article for your blog and spend some time on Facebook. And you might want to read a new book about online business models and do some brainstorming about future ideas. It's impossible to work on all of these things simultaneously, so you have to prioritize the activities that will have the most positive impact on your business. You can do this by finishing whatever you have started. Always prioritize your time on one goal at a time (i.e. creating content, brainstorming, engaging with audiences). You can see yourself blazing through these tasks efficiently if you master the act of finishing them one at a time.
5. Attaining performance indicators
Performance indicators are key performance indicators that are used to evaluate and compare the level of performance of an individual in his field. In a business environment, these can be used to measure the performance of employees or to see how well a company is doing. High performance is not something that just happens. It is the result of a process, and you can measure it by using performance indicators. Performance indicators help you set goals and improve the quality of your work through review. The most basic way to attain these performance indicators is by simply setting up these said goals and completing them in the most efficient way possible. The basic idea is to define a business's aims, goals, and objectives and then establish measurable criteria to determine how well they have been met. These criteria are then your so-called performance indicators or metrics. As long as they are understood easily by your company and its employees, these key performance indicators can be in any form you want.
6. Gaining significant reach
Significant reach is a metric that measures, in any given timeframe, how many people are exposed to a specific piece of content by way of social media. It's important for marketers to know about significant reach because it provides a quick snapshot of how their brand is performing on social media. It also helps them determine whether or not the strategy they're using is working.
A major challenge for digital content creators is the limitation of their audience reach through social media. As a creator, you can achieve your business goals only if your content reaches the target audience. It's a challenge to get a significant number of organic views and likes on your videos, photos and posts.  The important thing to remember is that significant reach isn't necessarily the same as total reach. Total reach is the sum of all impressions over time, while significant reach only takes into account those impressions that were made that left a great deal of impact at any given point in time. Many people may like your content, but the problem is that they don't necessarily share it. This dramatically impacts the significant reach your company has under its belt. One way to fix this is to get influencers to share your content on social media. Influencers have a lot of followers, so when they share your content, it creates a ripple effect. You can find influencers in a lot of different ways. If you have a product or service you are selling, you can go on different social media sites and look up people who engage in similar products or services. You can partner with these people so that you can ignite a conversation inside the target market you are trying to penetrate, effectively spreading the word of your company's product/service in the most effective way possible.
Tools You Can Use For Social Media Campaign Content Creation
Social media marketing continues to be one of the most effective ways for a brand or business to foster relationships with customers, create awareness, and drive sales. However, choosing the right social media platform, software tools in creating content, and an efficient strategy remains a challenge for many marketers. As social media has grown in popularity, so have the tools and platforms that are designed to help users maximize their efforts on these sites. According to the 2017 Social Media Marketing Industry Report, 76% of businesses consider using a social media management tool an important part of their marketing strategy. Utilizing these tools can help you organize your social content, automate your daily tasks, and manage your company's presence on social networks more effectively.
Let us share with you ten software tools and how they can help your company churn out the best content for your social media marketing endeavors.
1. Removal.AI (Enhancing product pictures by removing backgrounds)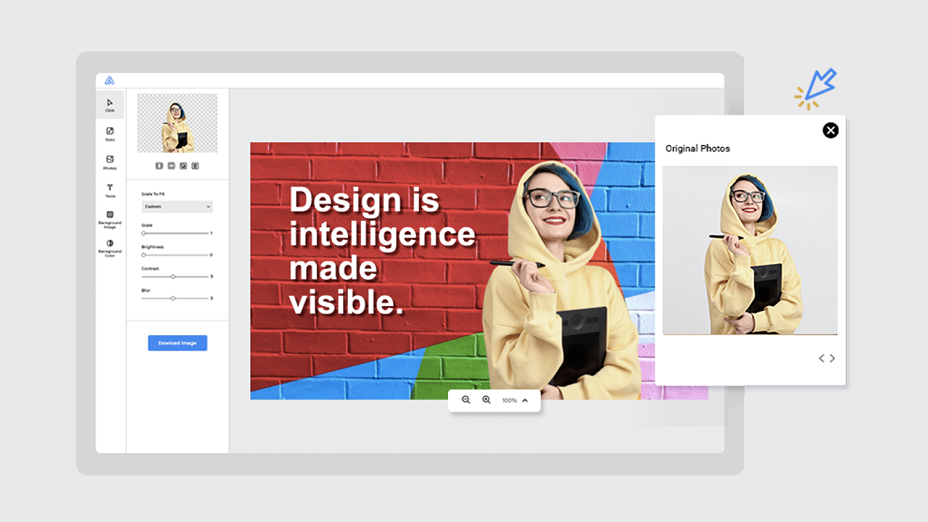 Sometimes, the pictures of your product/services have these unsightly backgrounds that may ruin the focus of your audience regarding what you are trying to sell to them. This software automatically removes these backgrounds to give you the opportunity to replace them with something that fits with what you are aiming for. It uses artificial intelligence to identify the subject of your photos and automatically removes them from their respective backgrounds without any hassle or unpleasant results.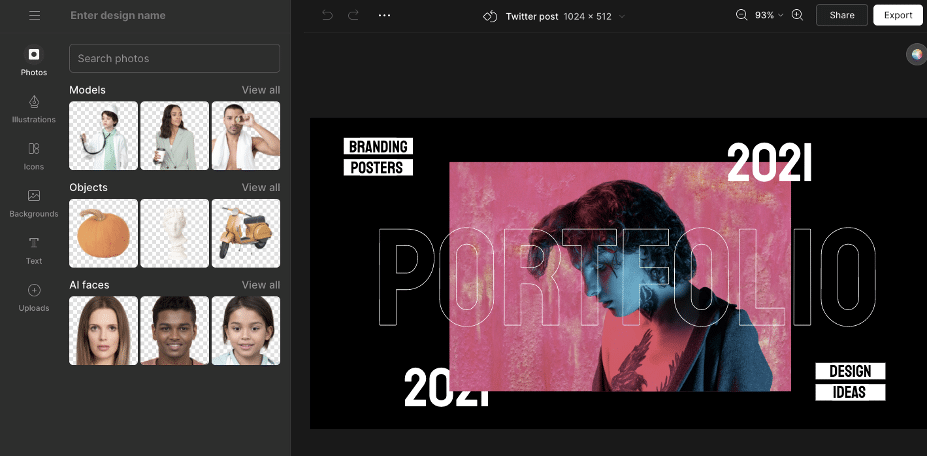 Creating content for your marketing needs can be very tedious at times, pushing you to pump out unique material from scratch every day. This website eliminates the tediousness of this process by giving you various templates to use for easier and more efficient content creation. It also features a whole host of templates for your social media stories to use, especially for graphical and content-heavy sites like Instagram.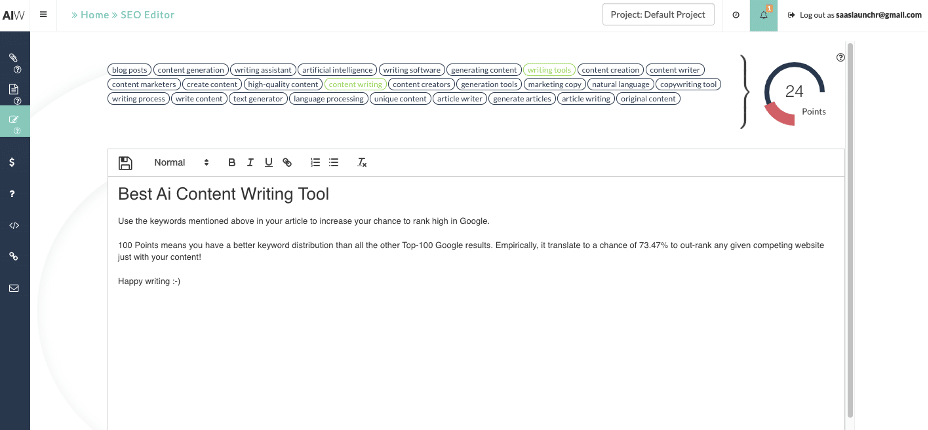 Writing can be quite a hassle in the field of marketing. This is because inspiration and a good writing flow are not assured every time you are given a task. Sometimes you experience "writer's block." This is where AI Writer becomes useful. It can significantly help you write high-quality content for your blogs and other material that contains text (i.e. photo descriptions). Not only can these serve as material for a blog type of website, but the same content can also be reposted to other kinds of sites like social media.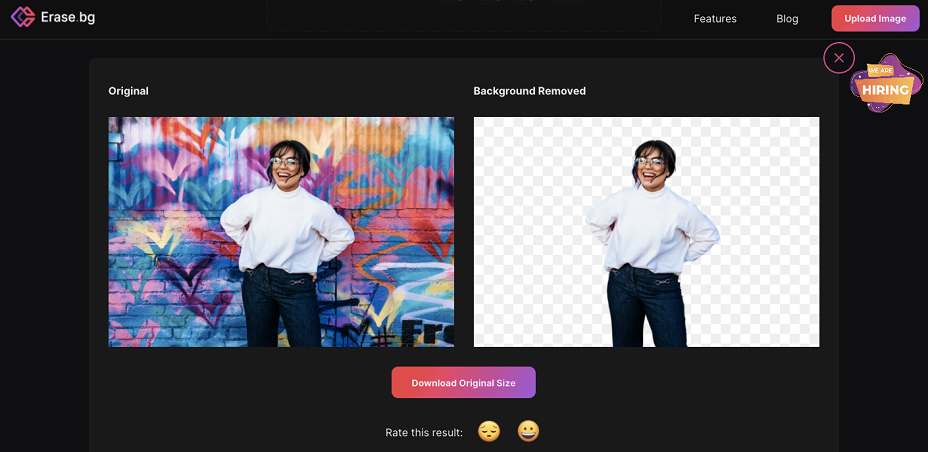 This is also one of the most effective websites for removing unpleasant backgrounds from your photo content. It also uses AI technology to remove backgrounds without affecting the subject of your photos, which can become handy when you're creating original graphical content for your social media site. It also has a whole set of featured tools that can take you a step further than just removing the backgrounds of your photos.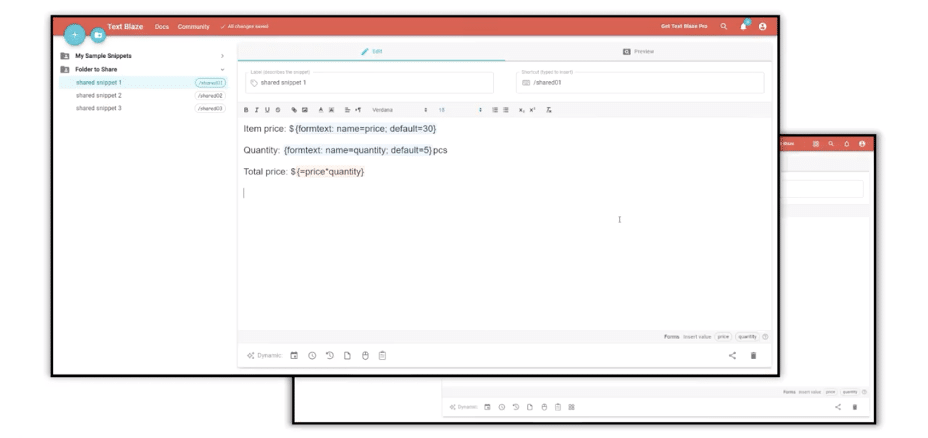 Text Blaze is probably the most different from all the tools mentioned in this article. It is a browser extension that you can program to automatically create text content based on what you program into it. It can have a slight learning curve, but things will never be the same once you start. As it features simple programming to utilize its full potential, the payoff is big, though, and it can cut off hours upon hours of work in your daily routine.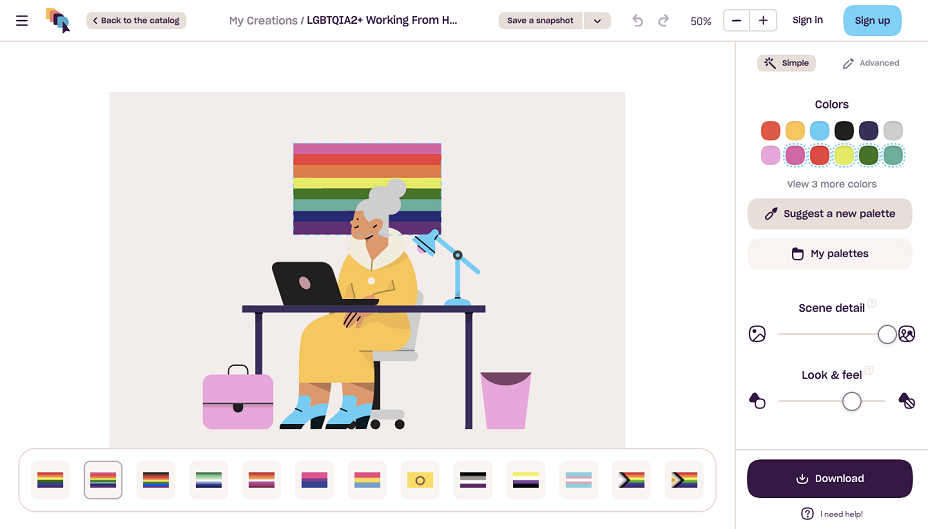 This website prides itself on its simplicity of mechanism. It features sliders for different aspects of your design (complexity, colors, etc.) that you can control to create the content that you deem interesting for your site. It also has a whole host of features beyond the simple sliders, allowing you to control the content you are creating. Not only will you be making interesting and eye-catching content in one slide of a button, but you can also make the process more intuitive and fun to do.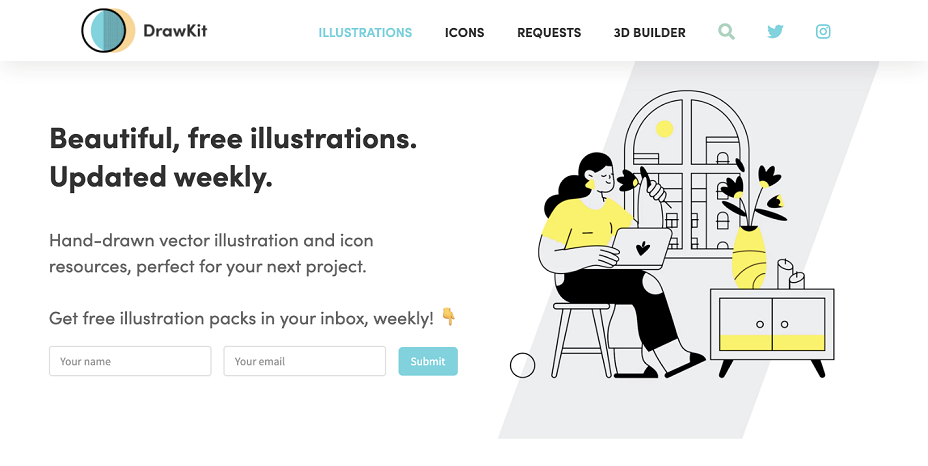 Just from the name of the website itself, you can draw from an extensive database of existing illustrations to perfectly fit the theme of your content. The illustrations are categorized with labels to indicate each pack's theme, allowing for an easy-to-use interface that will get you what you want in the shortest time possible. It also has a commission feature, of which you can request their artists to create your vision of eye-catching content for your site that is not available on Draw Kit.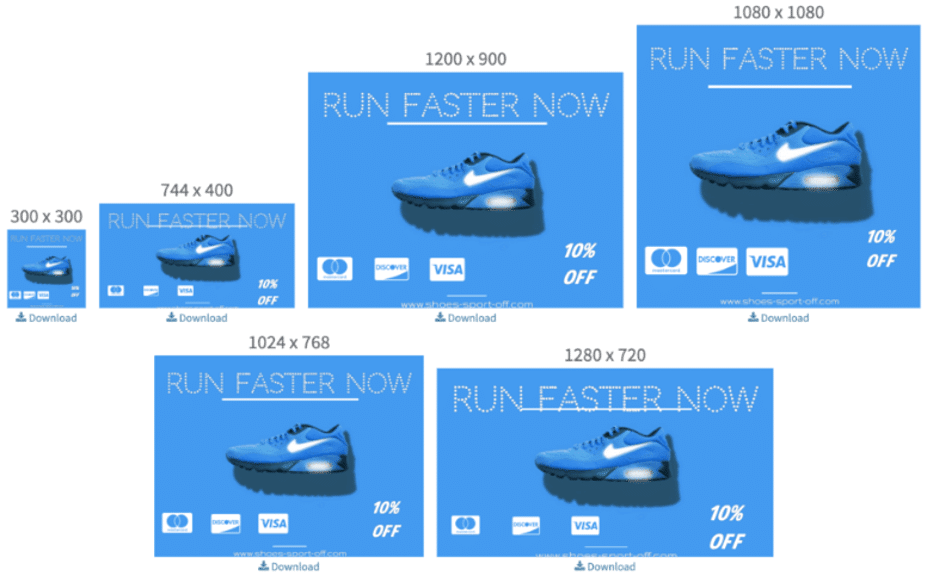 Pixelixe hosts a variety of tools and templates that you can easily use to create graphical content for your site. Its main feature is producing and exporting your content in different sizes and templates without the main aesthetic going away. This is a feature that ordinary content-producing software struggle to do, as a change in image dimensions can usually affect the layout of your entire material, ruining it in the process. Pixelixe's features can be convenient in situations wherein you hold multiple social media sites, as they can require different image dimension sizes from each other.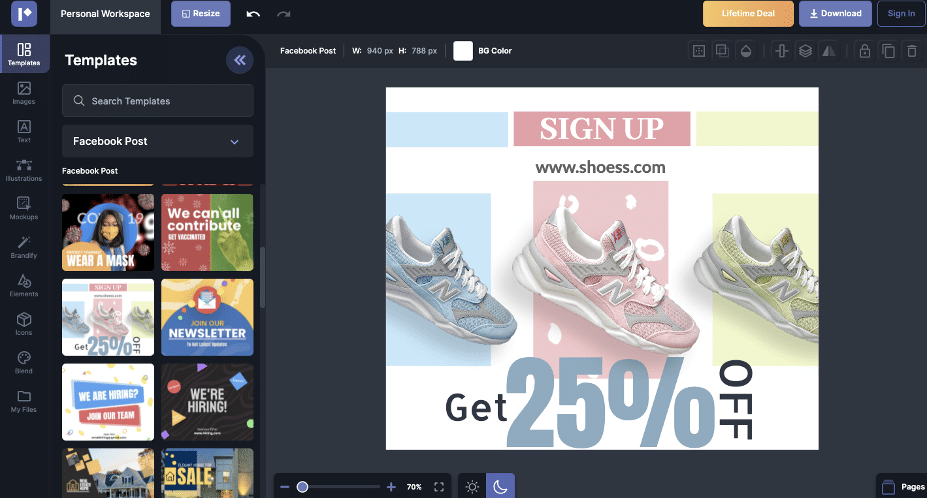 Pixelied gives you the opportunity to create an efficient workflow for your content creation. The process is in three simple steps: upload, edit, and export. Their focus on an easy-to-follow process will attract both newcomers and veterans in the graphic design job, as both can find their content creation less tedious to do. It also acts as an all-in-one graphic design tool that eliminates the need for professionals, which is especially helpful for businesses that are on a tight budget.
Takeaway
Social media is an important marketing tool for any company or individual. With the right strategy, businesses can increase brand awareness, gain customer loyalty and build strong relationships with their customers. It remains a valuable marketing tool for businesses of all sizes, and that is unlikely to change any time soon. While the specific platforms you use will depend on your business's goals, it is vital to have a presence across several different channels. With the help of the tips and tools that have been provided here in this article, you can forge your own path to the success you have envisioned for your company right from the start.