SEO
20 SEO Off-Page Techniques to Drive Organic Traffic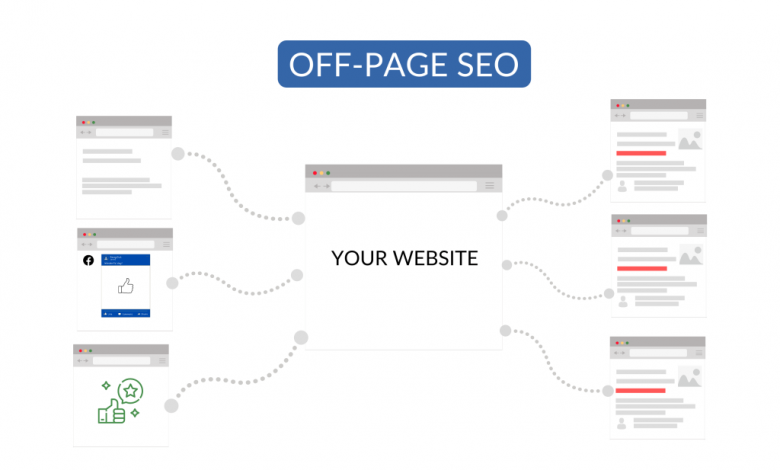 SEO or Search Engine Optimization plays one of the most crucial roles in the success of a business. It helps to increase the visibility of your website and generate traffic on it. There are primarily two types of SEOs. They are on-page SEO and off-page SEO.
One mistake that most businesses commit is that they pay too much attention to on-page SEO and neglect the importance of off-page SEO.
When implemented properly, off-page SEO can improve the visibility of your website, increase engagement of your website, and improve its ranking on organic search results of different search engines like Google, Bing, etc.
Here in this article, I am going to share with you the top 20 SEO off-page techniques that will help you achieve your website SEO goals. These off-page techniques will surely benefit your online business.
Before we jump onto the top 20 SEO techniques, we need to develop an understanding of what off-page SEO is.
What is Off-Page SEO?
An off-page SEO is an SEO activity that happens outside of your website but directly affects your website's SEO performance. Off-page SEO techniques control external activities of your site and improve overall SEO performance.
Search engines like Google and Bing take notes of all the external activities of your website and determine the ranking on organic search results.
Top 20 off-page SEO techniques
You have to follow these off-page trends properly to witness positive SEO results and improve your website's ranking in relevant queries.
1. Create your brand identity
Brand identity is the most crucial off-page SEO technique that is often left ignored by businesses. You have to invest time and money in your idea and run multiple digital marketing and social media marketing campaigns to increase brand awareness and create a brand identity.
Properly convey what your business stands for and what you are going to serve to your customers. It will draw your target audience to your website and increase organic traffic.
2. Registered in google my business
Google my business helps you list your website on Google and showcase the products and services you are going to offer. This tool primarily offers local SEO services to drive local potential customers from the SERP and directly maps them to your website. Sign up on Google my business and search queries related to your business. Will get all the necessary information regarding local SEO techniques and improve your off-page SEO.
3. Publish engaging content
The best way to increase traffic on your website is to publish and share interesting and engaging content that goes viral. Readers love to share content that they found both interesting and informative. And there are high chances that bloggers and website owners will link back to it. It will improve your off-page SEO through link building.
You need to ensure that the content you are publishing on your website is fresh, unique , SEO optimized, and adds value to people's lives.
4. Outreach
when you are done with publishing your unique content, it is time to send outreach to two different popular content makers in your industry. You can tag relevant people or industries on social media platforms like Facebook, Instagram, Twitter, etc with your post.
You should try using hashtags to reach out to people who are interested in the type of content and services your website offers. These off-page techniques also triggered backlinks.
5. Create Backlinks
Backlinks are the backbone of your offline SEO strategies and it is crucial for any site that is aspiring to rank on the first page of search results. Google promotes those websites that have valuable backlinks.
You can create two types of backlinks to improve your off-page SEO performance. They can be either Natural links or Links created by promotion. These links will drive quality traffic to your website.
6. Contribute as a guest author
There are many quality blogs on the internet that offer guest posts to authors or content writers. Write a  fresh and well-researched piece of content and then reach out to them for a guest post.
But do not always keep posting from the same guest post.
7. Social bookmarking sites
Social bookmarking websites are one of the best platforms where you can promote your content and website. As you bookmark your website on these popular bookmarking websites, there are high chances of generating organic traffic to your business site.
Names of some great social bookmarking sites are Reddit, Twitter, Pinterest, etc.
8. Social media engagements
Social media platforms are where most of your target audience lies. IF you want to drive quality traffic to your website and generate leads, try to develop engagements on multiple Social media handles. Build your profile and start sharing content that people find interesting and love to engage with your brand.
These platforms also offer many tools like Custom Audience that can help you effectively target your potential customers and generate traffic on your site.
9. Directory submission
Directory submission helps you build quality backlinks for your website. Backlinks are one of the invariable ways of implementing Off-page SEOs. First, you need to choose an effective directory e and then a proper category. It will take quite some time before delivering positive results but results will last very long and keep driving traffic to your site.
10. Submit your articles
There are many high peer article submission directories. To generate traffic to your website, you need to submit your unique and fresh articles to those directories. Try to avoid keyword stuffing to your low-quality content as they are more likely to get rejected. Choose the correct directory for your content and don't forget to give it a good title.
11. Utilize Web 2.0
web 2.0 is a famous collaborative tool that lets your audience and other content writers promote your idea in real-time. When people like and comment on your post and you repeat the same, the responsiveness of your website gets enhanced through social engagement and collaboration. This improves your off-page SEO strategy and drives more traffic to your website.
12. Try question and answer
question and answer are one of the best ways to generate traffic to your website. These off-page techniques improve the responsiveness of your site. Join different websites with high PR and try to answer questions related to your business.
Embed the link of your website to every answer you offer so that the audience can click on the link and access the primary source of information.
13. Research broken link
It is one of the most effective off-page trends. This process requires a lot of time that most businesses do not include this option in their off-page strategies.
To improve off-page SEO, you need to search for dead and broken links and replace them. Also, analyze the backlinks of your site that lead to the websites of your choice.
14. Join forum websites
you have to take advantage of forum websites that will help you improve the traffic and ranking of your website. Join forum communities and start contributing to threads that are related to your niche.
Target high PR forum websites as much as possible.
15. Detailed videos
There is another way you can generate organic traffic to your website, that is through Video submission. Make detailed videos of what your website offers along with a proper description, title, and reference links. Upload those videos to high PR video websites. This is one of the most popular off-page techniques.
16. Comment on different websites
It is a very useful off-page trend that drives organic traffic to your website. You should comment on the popular blog posts that you read.
First, you need to read the blog post properly on which you are leaving your comment and then try to make some relevant contributions by adding some extra points that they can discuss on their website.
Do not paste your website link on the comment box. Instead, you should leave a link to your website in the website form area beside the comment section.
17. Use Image Submission sites
Image submission is a very good off-page SEO technique to increase traffic on your website. Find high PR image submission websites and upload images related to your business.
Make sure you optimize the images first before uploading them. You might need to resize or compress the images if needed. Naming the images with the right keyword is very important.
Popular websites like MediaFire, Pinterest, Instagram lets you upload images for your business website.  You have to add proper title descriptions and tags to the images.
18. Submit Infographics
nowadays infographics are very popular on the Internet and it is a very effective way to grab the attention of your target audience. Develop unique and creative infographics and upload them on popular infographics submission websites. You should not forget to attach your website's link to those infographics.
Some popular infographics sharing sites are Reddit,  Visual, Infographics Archive, etc.
19. Share Documents
document sharing is also one of the most popular off-page techniques.  Here, you need to create engaging documents related to your business. These documents must be well-researched and unique and also present in PDF or PPT format. Submit those documents to high PR document-sharing websites.
Some of the most popular document-sharing websites are Scribd, Slideshare, etc.
20. Press release submission
PR is also a very effective off-page SEO technique. Popular press release websites are Prnewswrire, Express-press-release, etc.
Conclusion
This post contains all the off-page techniques for your SEO strategy. Utilize these off-page trends properly and you will start generating organic traffic to your website and rank your business higher on relevant organic search results.
To drive your local consumers to your website, you must consider local SEO services for maximum benefit. Hope these tips help you fulfill your SEO goals and grow your online business.