Google Tools
Why Google Replaced G Suite with Google Workspace Suddenly?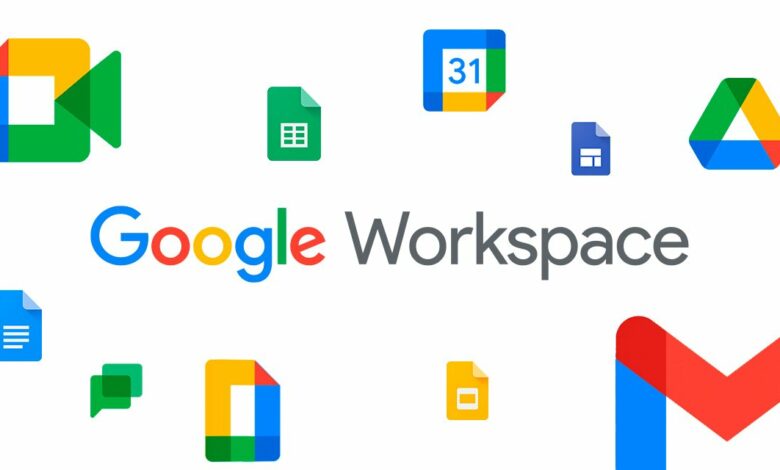 G Suite was Google's suite of professional productivity tools for over a decade. G Suite has evolved in tandem with the way people work. Google redesigned the service as "Google Workspace" to reflect the change. Let's have a look at what we've got.
What Exactly Was G Suite?
Let's take a look back at G Suite before moving on to Google Workspace. The service began in 2006 as a monthly subscription-based solution for businesses to use Google's services on their own domains.
G Suite enables businesses to use Google's suite of cloud-based productivity and collaboration tools as the backend of their business instead of managing their own network storage, email server, and other tools. Gmail, Google Talk, Google Calendar, and Google Page Creator were among the first group of tools.
It eventually grew to include Google Docs, Sheets, Slides, Forms, and Google Drive, Google Chat, and Google Meet.
Consumers can use all of these tools for free, although some functions are missing. Customers of G Suite receive unique domain email addresses (@gmail.com vs. @4seohelp.com), cloud storage, admin tools, and 24/7 customer support, among other benefits.
What Is Google Workspace and How Does It Work?
Google Workspace is the next step in the G Suite progression. It's not even the first time the name has been changed. "Google Apps for Your Domain" was the initial name of the service. It was later renamed to "Google Apps" before finally being renamed to "G Suite" in 2016.
The moniker "G Suite" conveyed the connotation of a highly traditional work atmosphere, according to Google. It felt like the name needed to reflect the shift in the concept of a workspace. Google Workspace is, at its heart, the same service as G Suite.
It's the conclusion of a number of adjustments made by Google in the year 2020. The many tools are more closely linked to one another. Everything is in one place, so you don't have to switch from Gmail, Docs, Meet, and so on.
What is the price of Google Workspace?
Although many of the tools accessible in Workspace have free consumer versions, Google Workspace is not a free service. There are a few different pricing categories to choose from depending on your company's demands.
Everyone in the Workspace receives a bespoke and secure business email address, video meetings, cloud storage, and support as a minimal minimum. The rest is up to you, depending on the size of your company and the advanced features you require.
The most important point here is that Google Workspace is a natural progression of G Suite. It charges the same fee for the same range of tools and premium features, plus a few extras. If you've ever used G Suite, Workspace provides a similar experience.
A Bonus Work From Home Tip!
With work from home becoming a norm, it has become pretty obvious that many of the new joinees don't really get to join in-office.
One of the major hassle is to let employees have their onboarding kit and that's where services like PrintStop are a real life saver. Be it corporate merchandise, stationary of your 
id card design
 PrintStop takes care of it all. A strong recommendation from our side for them.
Meanwhile, take care of your health at times like these. Stay indoors and healthy.