SEO
7 Proven Way to Build Quality Links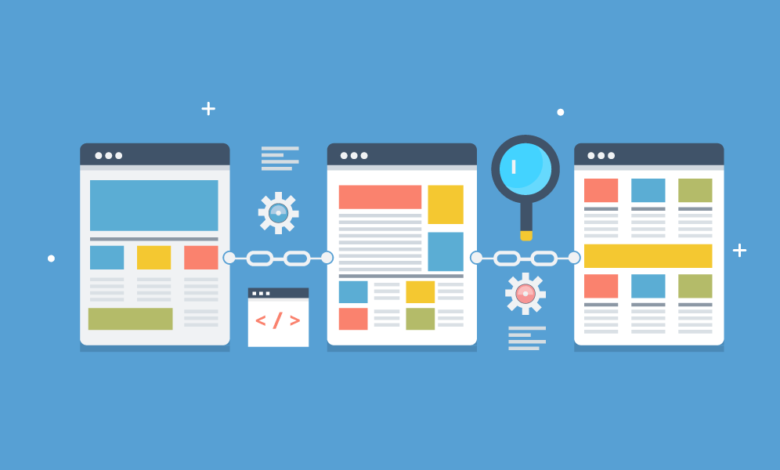 Do you know that one of the most important search ranking factors is building high quality backlinks? Why is that?
It gets you more search traffic and you can make more sales. Every blogger wants quality backlinks but most of them cannot get even hundred visits a day from the search engines.
You surely don't want to upset the search engine crawlers and want to get enough traffic from the search engines. Creating more links and getting more traffic is the simple rule.
Let's First Understand Why We Need Backlinks?
When a high quality website links to a website it attracts the search engine crawlers. It states that the link to a website is valuable and it will be useful to the readers. When there are more links pointing to your website, it states your blog pages are more useful and these appear in the search results.
So, high quality links are directly proportional to better search rankings.
This is the reason that link building from authority sites is so important and authority websites rank very easily for competitive keywords.
The Two Kinds Of Backlinks Which You Can Create Are Given Below:
Dofollow: You need to build these links and it means that they are telling the search engines to follow them. When an authority website gives you a do follow link then the traffic for that particular page will improve quickly.
Nofollow: Nofollow links tell the search engines that these links must not influence the ranking of the link's target in the search engine index. So, these are of no use but still they matter. For example, social media links are nofollow links but search engines give them some heed so the rankings are boosted.
Important note: Both of these are important and if you are only building Dofollow backlinks then you can get penalized by Google algorithms so you need to focus on both types of links.
So, here are 7 incredible ways to build backlinks. These are proven ways that can help your website gain visibility and give you a good amount of traffic.
Guest Posting – A Powerful Technique To Create Backlinks
Guest posting for high authority websites is a great way to build valuable links. You need to build authority and grow your reader base, but simply building backlinks from low quality websites will do more harm than good. So, you need to build links effectively.
Find relevant sites that accept guest posts. Many websites have a separate section or page that talks about guest posting.
Go to Google search and type in your niche followed by write for us, guest blog, become a contributor and so on. For example, if you have a food blog then you will type in Google Food+ guest blog, Food+ write for us and so on.
There are websites which do not have a separate page for guest posts so you can search for them in the following way:
Keyword+ this is a guest post, keyword+ guest columnist, etc. This is an effective way to find websites that can accept your guest post.
Now, once you have found those websites the first thing you need to check is their domain authority. If their DA is more than 50 then it's good. If it is less than 40 then it won't be worth your time. Some websites that have a high DA is SEMrush, Problogger, Zac Johnson, etc.
The second thing you need to check is the quality of their content. Check what kind of blogs for guest posting they have and is it valuable or not? If the content has a high number of shares and comments then it is good.
Lastly, there should be a proper place for writing author bio as well. Check out the profiles of guest contributors so you can get an idea of their DA and content quality.
You should brainstorm content ideas which should be relevant to the websites to which you are approaching. If you do not have any idea on how to write then go for guest posting services. 
Many digital marketing companies offer guest posting service so they can help their clients build quality relationships with their targeted niche.
Blog Commenting 
An easy way to build backlinks is via blog commenting. It is an easy way to build the link. It will not help you build follow links but it will help in balancing your backlink profile. Do not build one kind of links but maintain a proper ratio for building Dofollow and Nofollow links. So what does blog commenting do for you?
Blog comments help to engage the bloggers so they can build relationships. So, there are networking benefits.
When you comment you can make use of your blog post URLs while commenting and get SEO benefits like better visibility, crawlability and indexing. It will increase the search rankings.  It will help you with credibility and get more traffic to your website. It will allow you to write guest posts for other blogs.
So, find good blogs to leave comments. Open an incognito tab (private browsing) and search for strings like "inurl:blog", "blog commenting sites". Use SEMrush to find the authority of any website.
Write comments that are detailed and you can ask questions, start a discussion and provide your insights when it comes to commenting.
Write Long Informative Product Reviews
Product review is one effective way to build high quality links. Write a detailed and unbiased review of the products. If you or your company has used any products then write testimonials and reach these companies. Small companies or startups look for good testimonials that can help them with better social proofing of their products. Just write a meaningful review and you can get a backlink in return for the testimonial.
Search for websites and bloggers who have a track record of writing reviews that are related to your business. Once you identify this send a friendly email to them and ask the website owners if they would like a review of the product or service.
Write a long review of 2000 words. Make it highly informative using some screenshots. Send them to the product developers and if they like it they will link to it surely. The product developers can tweet it or link it on their own blog.
Broken Link Building Methodology
Websites come and go and as a webmaster it is a difficult task to keep a check on pages to see whether the links you included in your article are working or not. Are they updated or not? Contact the website owner to report about broken links and recommend websites to them so they can replace these links.
In most of the cases when you help a website owner to know about these links which are broken, they are happy to replace them with the links you suggested. It is a great favor for them. To find broken links you need to go on Google and search for your keywords+links, keyword+inurl:links, keywords + resources and so on.
You can make use of chrome extension as well to find it like Check My Links. It will help you get the broken link easily.
Video Marketing
After Google, YouTube is the second biggest search engine and 87 percent of businesses make use of video content to market their services or products.
Videos are easy for the users to watch and take information. The user will grasp more. So, start a YouTube channel. Plan and create video content on top performing ideas which can send you more traffic from Google and make videos around these.
Add links to the posts from the video descriptions so you can drive traffic from YouTube to your blogs and you can create backlinks. Your video should have good content that is engaging and you will get viewers. Your video marketing strategy should include
Pain points your customers are searching and develop content to solve their problems
Make a proper script and flow of the video content
Your brand video should have a unique look
Shoot and edit your own videos or use 3D stories or graphics that are compelling
Share videos and promote them
Ask for feedback, measure the results and improve the strategy
Use Infographics
Infographics are quite popular and well known websites over the world make use of them. These infographics get viral easily on social media and help in building backlinks. Getting backlinks from authoritative domains becomes easy when you use high quality infographics. It is the hottest way to drive traffic to your website, but the infographic should be good. What makes a good infographic? Some points are given below to make a good infographic:
Eye catching and outstanding design. Outsource designing to a professional with greater experience.
Well researched statistical data as infographics is a visual representation of the data. So, data should be on popular topics and it should be useful for the audience.
It should solve the problem of a reader
Use a unique approach to create a infographic that addresses the reader's problem
Make killer content and get authentic data. Cite sources if required.
Outreach and promote the infographic.
Search on Google for SEO Ranking factors infographic and you will get the best examples of infographics that have done well. See what type of infographics other people are making and make yours more informative and attractive.
Create an embed code for your infographic and these should be easy to share on social media. As soon as someone moves the mouse on the infographic, there should be social media share buttons.
Lastly, publish the content with the infographic so google can crawl and rank for some keywords. Submit the infographic to directories just like you submit an article for publication and make use of Topsy to know who have shared similar types of infographics earlier.
Get in touch with them to ask for their feedback on the latest work, but do not ask for promoting your infographic directly. If they like it, they will do it and you can get a backlink from the high DA website.
Link Roundups
Reaching out and getting placed on link roundups is very useful to build links. These are a weekly and a monthly summary of top links that sites share. Once you get featured on roundup posts it becomes easy to build your authority as a blogger. Many bloggers publish roundup posts on their blogs.
How Can You Be Featured On Round Up Posts?
To get featured on other blogger roundup posts you first need to be online. You should be everywhere, so network and engage with other bloggers so you can be found online. If people see you and notice you on other blogs then there is a probability to get more links. Everyone wants to include a well known blogger. So, join forums, participations, engage in twitter chats, Facebook groups, LinkedIn groups, etc.
Make a list. Make a list of blogs and bloggers who do roundup posts. There are many bloggers across industries who publish roundup posts because you can engage with them, tweet their products and ask them to feature you on their roundup posts.
Participate meaningfully.When you participate in blogger roundups make sure to give useful answers and not generic answers. Bloggers feature the top answers from the participants. Link to your blog posts and pages while answering for blogger roundup.
Final Thoughts:
If you want to get high quality links from authority websites and get more traffic then these are some proven ways to help you succeed. One of the best ways out of these is making use of guest posts. If you are able to get one link from the top blog then it is more effective than eighty to hundred links which you get from new blogging websites.
When you build links focus on building Dofollow and Nofollow links equally to avoid penalty from Google and do not build links quickly. Take time else you can be penalized for that too.
Make video content, participate in roundup posts and create infographics for every content presentation. Write aggressive content that is loved by your readers, do comment on blogs, write product reviews and use the broken link strategy as well. These ways will help you get links and improve your search engine rankings.