Web Hosting
{ MilesWeb Review } – Your Trusted AWS Partner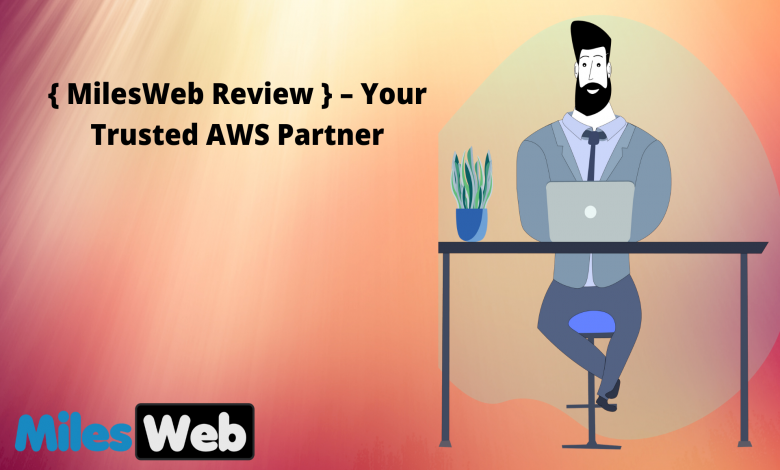 Whenever we talk about cloud hosting, AWS comes automatically comes at number position. It seems many people prefer AWS cloud over other services. Well this is because of the AWS's trust, authenticity and value they offer to their customers. It is known as the leading player in the cloud market which always strives to provide the best of the features. AWS has a large customer base, thus providing technical support to each and everyone gets difficult for them. Also, they have wide range of products for different sectors to fulfill various customers' needs. Thus, to keep their customers happy and satisfied with their offerings, they have nominated MilesWeb as their trusted AWS cloud partner. In this article we will learn about AWS managed hosting offered by MilesWeb and how you can make benefits from them.
MilesWeb :
MilesWeb is a web hosting company that is working the hosting industry since 2012. The company has played vital role in providing the hosting services to companies like Dabur, Kotak Mahindra Bank, ETMoney, Fortis hospitals, Express Inn, etc.
Within this short time MilesWeb has managed to spot its place in most of the trusted hosting review sites.

Select the operating system :
You get the option to select the operating system from Linux and Windows, for the AWS cloud hosting.
They provide the best VPS hosting in India and managed AWS cloud to all their customers.
Benefits of managed AWS cloud for your business are :
1) AWS certified team.
Your website is handled by all the certified experts from AWS, to make the work hassle-free for you. This makes the AWS server management secured for you.
2) Time-saving.
The server related tasks like updates, patching or other daily operations required for AWS management are carried out by the technical support team.
3) 24/7 support.
When you directly buy hosting from AWS they do not provide technical support for minimal problems. Also, the support provided costs you a huge amount. The price is decided depending on the query duration and not on the query type. Whereas, with MilesWeb you get free technical support 24/7, regardless of the type of the problem.
4) Server monitoring.
The team continuously works to keep your AWS server up and running at the topmost extent even when there are continuous spikes in traffic and other issues.
5) Optimization and growth.
With AWS cloud you get the cutting edge services that enhance the performance and security of your website. It is a value for money service.
6) Increases productivity.
All the administrative work is done by the special team so that you don't have to worry about it. Instead, you have to concentrate on your primary business and draw strategies to earn profits from it.
The support from the team, helps you to yield as much as you can from your cloud plan. The fully managed AWS by MilesWeb helps you with :
Suggesting a more suitable plan
Assisting with the migration of website, application or store
Managing your hosting account for uptime, security, and network.
Updation of OS and server to keep it secure.
Handles complete server management for the complicated hosting environment.
24/7 technical people to solve your problem.
Unlimited support via emails and tickets.
In case you already have AWS but are looking for the management service, then reach out to solution experts at MilesWeb and they will defiantly make your Amazon cloud journey smooth by handling all the tedious jobs on your behalf.
The team has rich experience in migrating thousands of websites effortlessly and that too without any downtime. So, the migration is done flawlessly without any data loss. If requested, they will move all the required files and databases from your old AWS cloud provider to their AWS cloud server.
Pillars of MilesWeb AWS are :
1) Affordable plans –
The analysis of your cloud resource consumption is monitored regularly so that unwanted things can be cut down. This ultimately makes you use all the plans to their fullest and provide value for money service.
2) Optimized –
AWS uses advanced caching technology to optimize and enhance your AWS that can deliver better performance as per the needs.
3) Security –
MilesWeb is a combination of capable AWS experts and tools that can manage and safeguard your servers on which the data is stored.
4) Expertise –
The certified team builds the solution architecture of AWS for you.
The old way of managing AWS cloud has gone, where you had to look after the monitoring, performance management, optimization and various tasks. Now everything is handled by company itself.
Now, with the new way, complete server management is done by MilesWeb.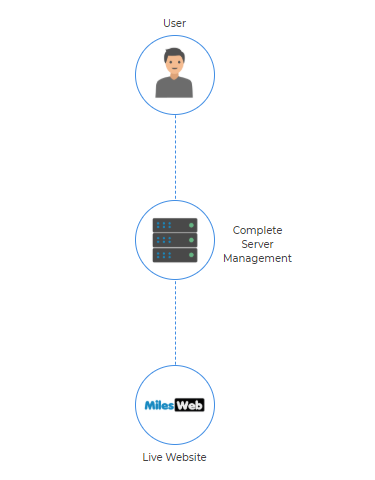 Let's see, what their customers say about them.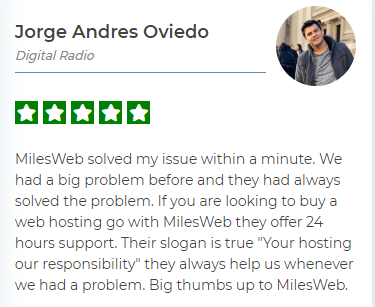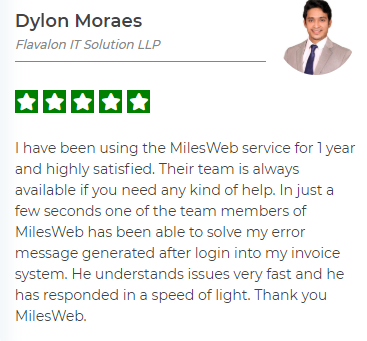 Wrapping Up :
AWS is a well-known name in the cloud industry. So, they do select their partner very carefully, and MilesWeb is just a perfect choice for them. With MilesWeb you get 24/7 technical support, 99.95% uptime and 30 days money-back guarantee.