All online marketing and electronic device marketing operations are included in digital marketing. Digital marketing is used by businesses on a variety of internet channels, including search, social media, video, and email. It is, predictably, a rapidly expanding field with an increasingly frequent university degree.
Because practically all businesses seek to promote and sell their services and products online, the role of a digital marketer is in high demand. It's a vast field that encompasses both traditional marketing strategies and innovative, technologically-driven alternatives.
If you want to study Digital Marketing overseas, you may choose from a large range of programs and courses offered all around the world. You will not only have a far wider range of options, but you will also be able to see how another country treats the subject and gain insight into a completely different culture and way of life.
Benefits of Digital Marketing Education
As a student, you have a variety of career, employment, and business opportunities. Individuals, companies, and the media will be influenced by your digital marketing, creativity, and communication skills. The value of your time will increase, as will the importance of joining a team.
Once you have these items, you will undoubtedly earn hundreds of dollars per month. Digital marketing is a high-paying skill that resembles programming. You can also start your digital marketing campaign in addition to projects and services. In addition, you will be paid based on incentives or percentages.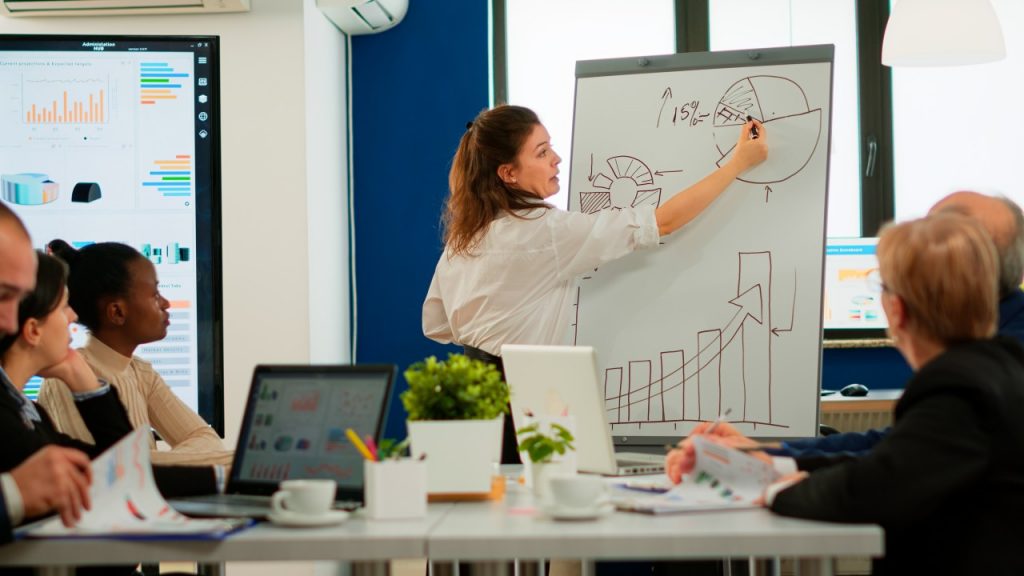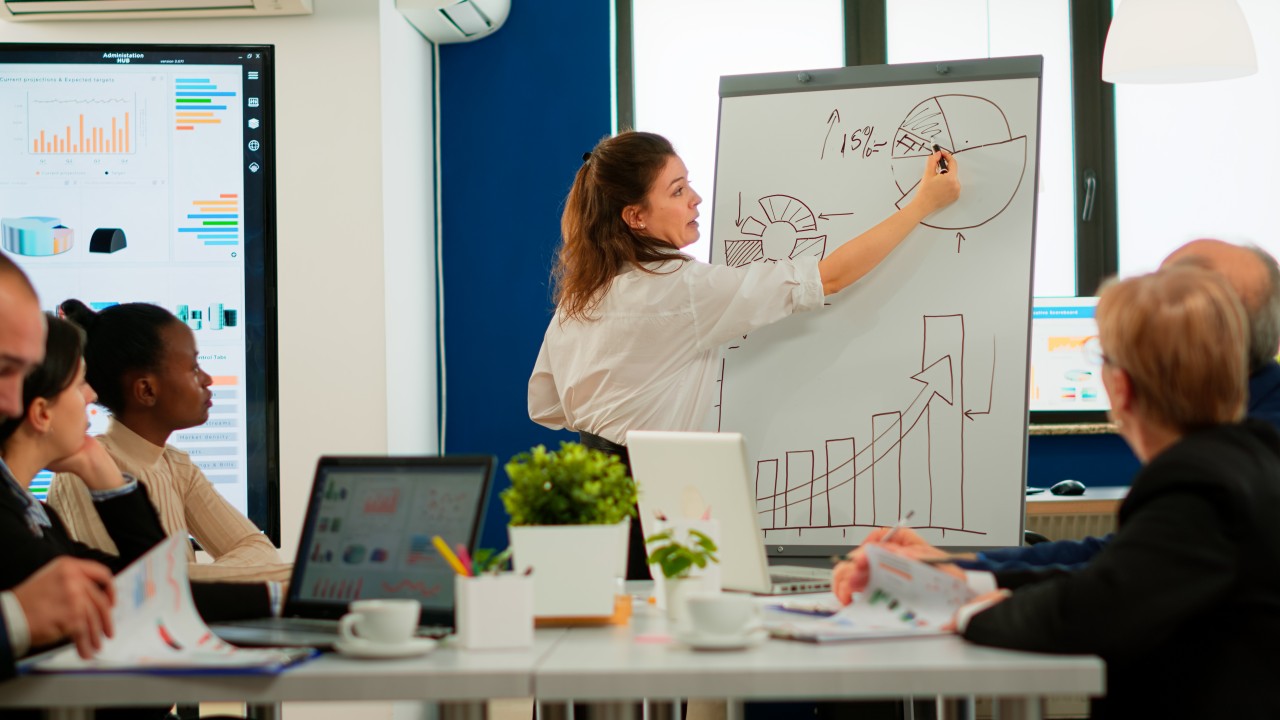 According to recent digital marketing forecasts, mobile ad spending in the United States would reach $156.38 billion by 2023. (eMarketer, 2020). This is a slight increase above the previously estimated 155.26 billion dollars before the coronavirus outbreak.
In 2021, global digital ad spending will be 389.29 billion USD. This is a 17 percent increase since 2020, with annual growth slowing due to economic worries emerging from the coronavirus outbreak.
Here are the best countries to study digital marketing-
1. Netherlands
Wittenberg University of Applied Sciences
Program: MSc, Master of Business Management, specialized in Digital Marketing & Communication
The program offers a master's degree in management and business administration with a broad focus. Through modules on global economics and strategic management, globalization, society, and culture, students can gain a more in-depth understanding of corporate management and administration.
The impact of the quickly changing and 'connected' world of Internet use, cell phones, applications, and social media will be investigated in particular by a company that specializes in digital marketing and communication. Many businesses and organizations have completely changed their public relations strategies and marketing tactics.
Why Study in the Netherlands?
Others remark, "Why not?" because of canal and lake boat trips, the slope on beaches, a view of the forests, a pleasant climate, and a crossroads of German, British, French, Chinese, and many other cultures.
International students from all over the world come to study in the Netherlands. In 2014/15, students from 157 countries engaged in international activities, with the majority coming from Germany, China, Belgium, Italy, and Spain. Most Dutch universities have international student clubs that assist students in their studies.
The Netherlands is likewise an atypical non-English-speaking country, with English spoken by almost 95 percent of the population. This makes living, studying, and working in the Netherlands exceptionally convenient, comfortable, and enjoyable for international students.
2. Canada
York University, Toronto
Program: Digital and Content Marketing, MSc.
York University is regarded as one of the best schools for digital marketing. This York School of Continuing Studies Digital and Content Marketing Post-graduate Certificate will take you from digital and content marketing beginner to master in just 8 months.
Marketing foundations, Web analytics business concepts, e-mail marketing, content marketing strategy, editing plan, web-based copywriting, Consumer Research, user data and segmentation, SEM (Search Engine Marketing), SEO (Search Engine Optimisation), CRM communication, and PPC (Pay Per Click) are all covered in depth (Pay Per Customer Relationship Management).
George Brown College 
Program: Digital Marketing 
George Brown College, one of Canada's oldest colleges, provides a mix of theory and practice. They prioritize real-world learning and allow students to work with industry leaders in practical research and field instruction. In their industrial interactions, students are exposed to the most recent trends and technology.
Why should you study in Canada?
One of the most important criteria for students studying in Canada is the high standard of education. When a student graduates from a Canadian institution, they become a symbol of self-assurance and achievement.
3. Australia
University of Technology Sydney, Sydney
Program: Digital and Social Media, B.A.
This Sydney University of Technology degree in digital and social media introduces students to important debates on the role of social media in daily life and focuses on creative and analytical solutions to difficulties using digital and social media.
Social media managers, UX/UI designers, digital campaign managers, prototypers, digital entrepreneurs, policy analysts, digital content producers, digital marketers, and communications officers are some of the job options.
Curtin University – Curtin
Program: Marketing in a Digital World MicroMasters Program
The Marketing in a Digital World MicroMasters program is offered in conjunction with Curtin University – CurtinX by dX, an online learning platform trusted by over 12 million users.
You'll learn how to manage an online brand and maximize the impact of paid, earned, and owned digital media, as well as develop practical knowledge in proactive and reactive business reputation management based on best practices in global public relations, review brand management options, including brand equity ideas and approaches, study and apply the fundamentals of consumer and psychology that are critical for developing effective marketing campaigns, and use segmentation, focusing, and other techniques.
Why should you get a degree in digital marketing in Australia?
Australia has significantly more to offer than the typical needs. Many overseas students prefer to study in Australia because of the nice people, easygoing atmosphere, excellent education, and high living standards.
4. Japan
United International Business Schools, Tokyo
Program: Digital Marketing, MSc.
United International Business Schools is a private, autonomous educational organization with campuses in Europe and Asia that has been dedicated to global cross-cultural education since 2002.
Why should you pursue a degree in digital marketing in Japan?
Japan has a well-regarded educational system that is frequently listed in the top 10 countries in terms of educational quality. Even at the basic and secondary school levels, Japan is known for its contributions to education. Furthermore, the well-known Japanese cuisine is ideal for a cultural experience.
5. United Kingdom
University of Greenwich, London 
Program: Digital Marketing & Analytics, MSc. 
The MSc in Digital Marketing & Analytics will equip you for this exciting and rapidly changing commercial world. In your study, you'll talk about five major trends: social media marketing, big data, cloud computing, and mobile marketing. In a variety of scenarios, technical and marketing abilities are blended to bridge the gap between marketing and IT, resulting in graduates with excellent digital and analysis skills.
Northumbria University
Program: Digital Marketing
Learn how to create a successful digital strategy. This program emphasizes a hands-on approach to digital commercialization, allowing you to apply tools and frameworks to your next career. To ensure that this program for today's digital marketing professionals is up-to-date and relevant, Northumbria University collaborates with and combines information from the Chartered Institute of Marketing (CIM) and the Marketing Information Association (DMA). You'll learn from a practical and tried-and-true framework built on the foundation of key lessons and case studies.
Why Study for Digital Marketing in the UK?
The United Kingdom is a welcome cosmopolitan community with residents from practically every country on the planet! According to the Higher Education Statistics Agency (HES Agency), the United Kingdom is the world's second-most popular study destination, with 458,520 foreign university students studying at UK universities in 2017-2018, so you can be sure of a warm welcome.
6. France
Kedge Business Shcool, Marseille
Program: Digital Marketing and Sales, MSc.
The Digital Sales and Marketing MSc from KEDGE Business School provides professional growth in a digital ecosystem where roles require high adaptability. The MSc's educational approach includes strategy, technology, design, digital marketing, and e-commerce efficiency, as well as an e-business component.
Em-Lyon Business School
Program: Digital Marketing and Data Science
The digital marketing and data science curriculum at Em-Lyon Business School will help you grasp the latest cutting-edge technologies and prepare you to manage future technological shifts in marketing. Business data analytics, coding, database access, data science, and Python machine learning are all covered in the MSc in digital marketing and data science.
The curriculum is designed to help you understand and develop the skills you'll need to deal with future technological marketing disruptions. The courses educate strategic skills for successfully steering corporate strategies in a digital environment that is awash with data about consumers, products, and interactions.
Why Study for Digital Marketing in France?
Marseille follows a straight path — it is also developed. New galleries and museums are springing up all over the place. There are numerous sophisticated restaurants and bars to choose from. The hotel's entrances clash with one another. The business greatness of the nineteenth century is resurrected in the city of the twenty-first century. So, if you have a true Francophone spirit, why not wait?
7. Germany
Berlin School of Business and Innovation, Berlin 
Program: Digital Marketing, MSc.
You can receive innovative and analytical knowledge in this industry-focused digital marketing program at the Berlin School of Business and Innovation, which will enable you to meet your clients, increase your leads, and secure some of the most desired marketing roles.
GISMA Business School 
Program: Digital Marketing, MSc.
The MSc Digital Marketing program provides students with critical insight and expert knowledge in the field of digital marketing, allowing them to increase their professional capability in this ever-expanding field. If you want to improve your business knowledge, digital abilities, and marketing techniques, this 1-year hybrid degree is perfect for you!
Why should you pursue a degree in digital marketing in Germany?
Berlin is a vibrant city with a wide range of cultures. Riding your bicycle to your digital marketing course will be one of your most enjoyable experiences. Not to mention the legendary Berliner you'll be enjoying throughout your coffee breaks.
8. USA
Berkeley Global, University of California, Berkeley
Program: Digital Marketing Extension
Marketing is critical for any company that wants to maintain and grow its market share. With the University of California, Berkeley's digital marketing management program, you'll get the practical skills needed to create a comprehensive marketing strategy. Place your abilities in a leader internship in San Francisco or Silicon Valley.
University of Missouri
Program: The Graduate Certificate in Digital and Social Media Marketing
The Digital and Social Media Marketing Graduates certificate is an 18-credit curriculum that focuses on digital and social media management applications in businesses. Its goal is to give marketing managers a truly comprehensive marketing strategy for sales, brand management, promotion, and consumer behavior.
Why should you study digital marketing in the United States?
Studying in California can provide you with exciting options while also allowing you to experience the joys of Californian culture. Combining the surreal beauty of its campus with the opportunity to advance your career is a once-in-a-lifetime opportunity that should have been taken.